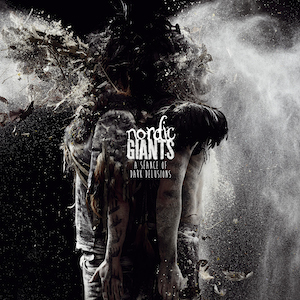 Artist: Nordic Giants
Title: A Séance Of Dark Delusions
Genre: Post-Rock
Release Date: 4th May 2015
Label: kScope Music
Album Review

UK duo NORDIC GIANTS use guest singers and musicians, as well as prolific visuals, to build an impressive self-contained world around their largely instrumental musical landscapes. Having released EP's previously, this is their full-length debut album, and it's one that deserves patience and time.
Best viewed as a whole, rather than as individual pieces, there's something of SIGUR ROS in the dynamics of 'A Séance Of Dark Delusion', heard most clearly on the swooping, soaring climax to the stunning 'Rapture'. It's dense and crowded, but far from being claustrophobic, it something manages to feel vast and spacious, joyous and beautifully carefree. On opener 'Elysian Skies' it's the serene calmness that gently washes over you, yet there's also something dark and mysterious under the surface. A glimpse of some other world, but a feeling there is danger too, and a need for cautious respect. Elsewhere, SATURDAY SUN pop up to add to 'Dissolve', a song that starts like ANATHEMA but shoots off somewhere entirely of its own making. And on 'Illuminate' there's a relentless dreaminess that throws in occasional disjointed jolts to keep you on your toes.
There's possibly just a touch too much self-indulgence on the somewhat scrappy 'Futures', but the album heads towards its conclusion in fine style, beginning with the slow build-up of 'Black Folds'. As this merges into 'A Thousand Lost Dreams', the waves of sound swell further, suddenly and abruptly falling silent, before cascading into something altogether more complex. It's an epic conclusion, gorgeous and brutal, enlightening yet menacing, in effect living up to exactly what its title suggests. It's refreshing to know music of this quality, versatility and originality is still being made. NORDIC GIANTS will take you places you've only previously glimpsed, some will be in paradise, others in nightmares, but one thing is for sure. You'll want to go again and again.
Tracklist

01. Elysian Skies
02. Evolve Or Perish
03. Rapture ft. Beth Cannon
04. Give Fight To The Imagination ft. Freyja
05. Dissolve ft. Saturday Sun
06. Illuminate
07. Futures Dark ft. Nadine Wild Palmer
08. Black Folds
09. A Thousand Lost Dreams
Line-up

Loki - Keys, Synths, Trumpet & Loops
Rôka Skulld - Cymbals & Skins, Bowed Guitar, Samples Pad
Website

https://www.facebook.com/nordicgiants
/
http://www.nordicgiants.co.uk/
Cover Picture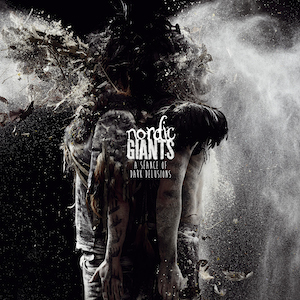 Rating

Music: 9
Sound: 9
Total: 9 / 10