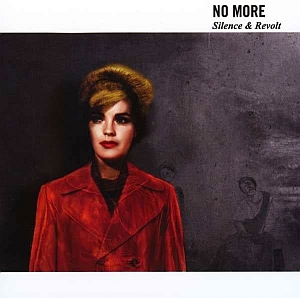 Artist: No More
Title: Silence & Revolt
Genre: Electronic / Rock / Pop / Minimal
Release Date: 31st July 2015
Label: Rent a Dog
Album Review
NO MORE is a German band that started at the beginning of 1980. They were once part of the Kiel scene. They create classically unique electronic music that is a pleasure to listen to. Mystically eerie and mysterious music that takes the listener to another place like Twin Peaks but in this case the Kiel scene. This band's music gives you the feeling of walking into a forest surrounded in dark mist yet more earthy in its appearance. A mystery is to be found.
The first track, 'The Man Outside', is about secrets and lies from the man outside. A really rhythmic song that makes you see and hear fairy's in the darkness. 'Turnaround' gives you a feeling of memories of time past while 'Stardust Youth' is a gently subtle song about the ideals of youth. 'Rope A Dope' is a bit harder, like a Gothic punk sound with 80s influences. 'After The Rain' is a transition from the last song and seems to go a bit further with passionately eerie rifts taking the listener into a land of sounds unheard. 'Revolt Against Yourself' is quite different than the previous songs with more of a Gothic rockabilly punk influence.
'It's About Time' slows down the mood a bit taking the listener into a sort of dream state where time has no influence. It is instrumental song with no vocals. '1816' is interesting because you can hear the storm in the background and the rain falling. A sort of sad song blending into the feelings of a beast. 'Silent Revolt' gets more upbeat with faster beats and merges with the darkness. 'Give My Compliments To All The Girls' seems a bit ironic and dark. Seems to be about the girls who idolize the band. 'The Cold Years' seems reflective in what is left behind. 'In A Leaden Time' is a very haunting song that talks about leaden times.
Tracklist

01. The Man Outside
02. Turnaround
03. Stardust Youth
04. Rope A Dope
05. After The Rain - Passeggiata Notturna
06. Revolt Against Yourself
07. It's About Time
08. 1816
09. Silent Revolt
10. Give My Compliments To All The Girls
11. The Cold Years
12. In A Leaden Time
Website
http://www.nomoremusic.eu/
/
https://www.facebook.com/official.no.more
Line-up
Andy Schwarz
Tina Sanudakura


Cover Picture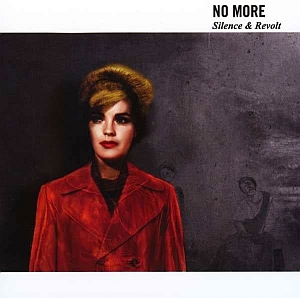 Rating

Music: 9
Sound: 8
Total: 8.5 / 10