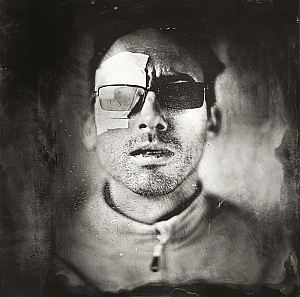 Artist: NRT
Title: Ambition
Genre: Electro-Wave-Rock
Release Date: 5th February 2016
Label: Timezone Records
Album Review

We were driving in the car out of the city. The evening was falling down on the road, breaking the grey canvas of the highway with raindrops. The tunnel created of trees passing by on both sides of the road isolated us from the whole world. The perfect soundtrack to hide the anxiety caused by the late winter pressure would be a good wave-album from the eighties. Cold synthesized embrace and a monotonous genderless vocals strangely comfort. "No-no," - says my friend. - "It's from 2016 and from West Germany."
It is strange to realize that after all the years and changes the humanity went through since the eighties, the music of that time still sounds that current. In fact we didn't manage to defeat the greatest fears, we haven't achieved the ambitious goals of ours, we got used to live with the constant suspense. The gaze into the void became the most comforting thing in our life. We made up people who explain our irrationalities with words, we don't understand. Some of us take colourful pills and enjoy they lifetime trip, the others take the advice and throw them in the same void waiting for a reply.
So is the music of our time. This is the age when the beauty queens of pop-culture try to tell us they feel exactly the same as the average girl, but even worse, since they are cursed with fame. They cry on the TV-screen exposing the horrors of being always number one, making average girls feel even worse. But there are people, like the German trio NRT, who don't wrap their awareness in the bright spots of a disco ball. They put their ideas into ice-cold keys, they make the copper speak for them, their voices are sinking in the crashing waves of bass and synths. They might sound muted, but they would reach out from the deep ocean if they would have to.
Out of a sudden it became very quiet. It happens when you already got used to the roar of a motor and sound of rain. Suddenly the car stops and vacuum blocks your ears. The NRT's "Ambition" was playing for the second or third time already, and as it went off on the middle of a song you could hear your truest thoughts accumulating on the edges of your nerves.
Tracklist

01. Ambition
02. Friendship
03. Quest
04. Self-Deception
05. Memories (Remix by No More)
06. Marching (Remix by Wellencocktail)
07. Marching (Remix by Vadot)
Line-up

Daniel Fasold – Drums
Petra Franetzki – Bass
Dorette Gonschorek – Guitar, Vocals, Sounds
Website

http://www.nrt-music.de
/
https://www.facebook.com/NRTmusic
Cover Picture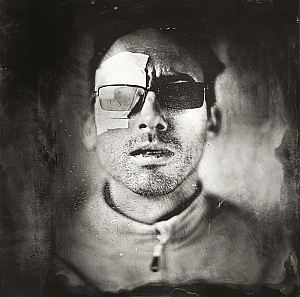 Rating

Music: 8
Sound: 8
Total: 8 / 10