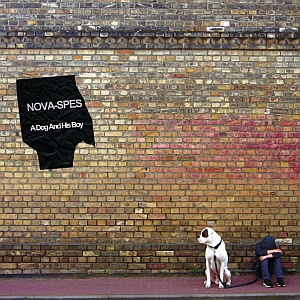 Artist: Nova-Spes
Title: A Dog and his Boy
Genre: EBM / Synth-Pop
Release Date: 18th March 2016
Label: Danse Macabre
Album Review

For a couple years already the band NOVA-SPES is compared and equalled such bands as CAMOUFLAGE, DE/VISION and AND ONE. It is said the musicians get along good with this fact, "they are not offended at all". But it would honest enough to say that you could recommend CAMOUFLAGE to somebody, who is not really into the electronic scene without fear to be misunderstood. In the contrary NOVA-SPES plays specifically for EBM-lovers. So, bad news for those who doesn't get this kind of music, and cheers for the fans.
Bands like NOVA-SPES keep the EBM alive, even if the scene looks like a walking dead. Obviously there is nothing new expected to be done in this genre. But with a stubbornness of a drunken one some bands keep releasing one album after another. For sentimentalists and collectors, who suffer nostalgia for better times of electro-scene, you are more than welcome to have 'A Dog and his Boy'. You'll definitely find something new and interesting for yourself. For the curious or young ones, who have no idea about underground electro of the 90-s and beginning of the 2000s - this album would be a nice piece to get familiar with. But in general, no matter how much efforts had been done on it or how much do the fans appreciate it, this work will be unfortunately lost in time and tons of other releases.
So let's be honest, ten years ago 'A Dog and his Boy' would be a hit. A mixture of "synth pop, future pop, EBM and trance" would blow the minds of the electro-heads. Plus to this thoughtful lyrics, touching such sensible themes as faith, ambivalence of our lives and attempts to affect it in any way. The record is very atmospheric, it has its own flow. All the songs are written in the common manner and sound, which make the album whole. It is easy to lose the count of how much times you've played the album in a raw.
Tracklist

01. Who Will Protect Us From Lord
02. In The Main You Are Yourself
03. The Set Of The Sun
04. Alive
05. Destroy
06. We Are The Light
07. Understanding
08. You As You Are
09. Two Parts
10. Give Me A Second
11. We Stand Together
12. Fascist Pig
13. What Do You Want From Me?
Line-up

Matthias Hübner - Music, words, vocals
Peter Walter - Keys
Ricardo "Osceola" Brandt - Keys, drums, words, music
Maik Männel - Keys
Website

www.nova-spes.com
/
https://www.facebook.com/novaspesband
Cover Picture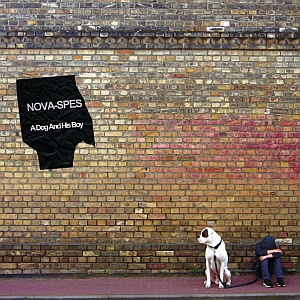 Rating

Music: 5
Sound: 5
Total: 5 / 10