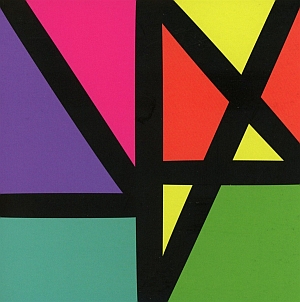 Artist: New Order
Title: Complete Music
Genre: New Wave
Release Date: 13th May 2016
Label: Mute Records
Album Review

Almost eight months after the release of their very well received tenth studio album 'Music Complete', the legendary British band NEW ORDER has come forward with the re-release of its remix version, 'Complete Music'. The remixes, formerly released on the limited vinyl box set of the original 'Music Complete' recording only, have now been arranged on a stand-alone 2-CD set, featuring new, exclusive mixes for 'Nothing but a fool' and 'Overheated'. The mixes are not that all-new as one might think. Basically they are just extended re-arrangements of the original audio tracks provided by the band themselves, without the mixers adding their own, whole new material. Which I think is the great weakness in the whole concept of 'Complete Music'.
Although there is more room left for the single instruments to develop, the songs did not undergo a great change of character by the mixing process. They are basically longer versions of the original pieces with more groove and sometimes stronger bass lines. I like the original album in general and especially 'Restless', 'Academic', 'Unlearn this hatred' and 'Superheated' have had an impact on me for their "flowing" sound and the very significant style so typical for NEW ORDER. But the remixes do not add anything particularly new to the already existing songs. The certain edge, that would probably have made 'Complete Music' a great work in its own right is missing, as there are so little differences to be spotted between this album and 'Music Complete'.
So those fans, who have never been so fond of the extended versions of already existing pieces and rather would choose the original song over the remix, may skip this album and stick to 'Music Complete' instead. But for those on the other hand, who have always loved the longer versions of the songs and appreciated the differences between those and the original pieces, as small as they may be, 'Complete Music' will surely be worth the time.
Tracklist
CD1
01. Restless (Extended Mix) - 9:29
02. Singularity (Extended Mix) - 7:33
03. Plastic (Extended Mix) - 9:06
04. Tutti Frutti (Extended Mix) - 8:05
05. People On The High Line (Extended Mix) - 7:51
06. Stray Dog (Extended Mix) - 6:30
07. Academic (Extended Mix) - 8:57
08. Nothing But A Fool (Extended Mix 2) - 9:09
09. Unlearn This Hatred (Extended Mix) - 5:25
10. The Game (Extended Mix) - 7:24
11. Superheated (Extended Mix 2) - 7:07
CD2
01. Restless - 5:28
02. Singularity - 5:37
03. Plastic - 6:55
04. Tutti Frutti - 6:22
05. People On The High Line - 5:41
06. Stray Dog - 6:17
07. Academic - 5:54
08. Nothing But A Fool - 7:43
09. Unlearn This Hatred - 4:19
10. The Game - 5:06
11. Superheated - 5:04
Line-up

Bernard Sumner - Vocals, Guitar
Stephen Morris - Drums
Gillian Gilbert - Keyboards
Phil Cunningham - Guitar
Tom Chapman - Bass
Website

http://www.neworder.com
/
https://www.facebook.com/NewOrderOfficial
Cover Picture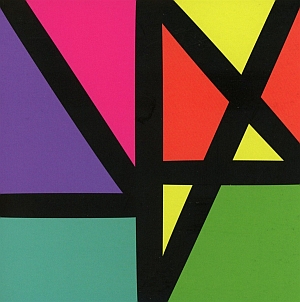 Rating

Music: 6
Sound: 8
Total: 7 / 10