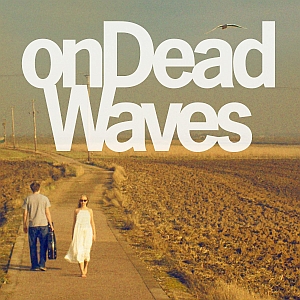 Artist: onDeadWaves
Title: onDeadWaves
Genre: Dream-pop
Release Date: 20th May 2016
Label: Mute Records
Album Review

ONDEADWAVES is a project by hyper-creative duo James Chapman (Mecury Music prize nominee in 2007 as MAPS) and Polly Scattergood, who was signed by Mute Records at 22 and who already has a couple of albums under her belt. Together they have made one of the most starkly beautiful and haunting collections of hushed melancholia thus far in 2016. Lead song 'Blackbird' sets the tone of what is to come, gentle plucked guitar, whispered vocal interplay between the protagonists, a deceptively simple melody, feather-light and cobweb strewn, like a less mournful and twangy MAZZY STAR. There are softly padding drums on 'Never Over' and some beautiful electronica twinkling in between verses, before the gorgeous chorus succeeds in sounding sun-kissed and ice-cold both at once. Throughout the album, the vocal styles completely complement one another, and there's a similar ease here as found on the debut by THE xx all those moons ago.
'California' is a more upbeat affair, skiffly and skippy with multi-layered singing and an irresistible hook, whereas 'Hollow' is dust-bowl desolate and 'Alice' an impossibly airy gentle kiss of a thing. And this is the key here, the level of variation within such a distinct sounding concept is stunning to observe – and it does feel like observing these tiny, private moments, allowed to watch but never quite take part. 'Dead Balloons' and 'Blue Inside' are nursery rhyme perfect, 'Autumn Leaves' shimmers like sunshine through a misty morning and is desperately sad, and 'Jupiter' twists and turns towards a gorgeous climax, building so slightly you hardly notice it happen. Genius. 'Winter's Child' closes this extraordinary set of songs in a similar manner to 'Jupiter' as if to prove it was no mere fluke, and this kind of slowly-unfolding mini-drama comes naturally in expert hands.
ONDEADWAVES have created something truly magical here, existing absolutely as a stand-alone piece of exquisite art. The only real question now is whether to walk away and leave this standing proudly and oddly and timelessly here, or record a follow-up and hope to recreate the magic. One suspects they will know exactly what is best to do.
Tracklist

01. Blackbird
02. Never Over
03. California
04. Hollow
05. Alice
06. Dead Balloons
07. Blue Inside
08. Autumn Leaves
09. Jupiter
10. Winter's Child
Line-up

James Chapman
Polly Scattergood
Website

http://www.ondeadwaves.com
/
https://www.facebook.com/ondeadwaves
Cover Picture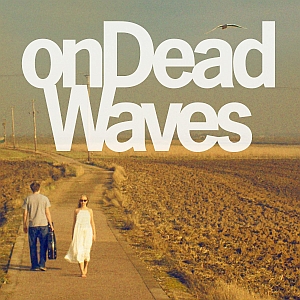 Rating

Music: 9
Sound: 9
Total: 9 / 10