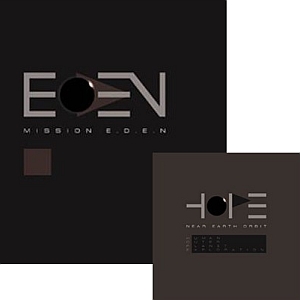 Artist: Near Earth Orbit
Title: Mission E.D.E.N. + H.O.P.E. (Limited Edition)
Genre: Experimental / Apocalypse Goth Rock
Release Date: 21st October 2016
Label: Solar Lodge
Album Review

NEAR EARTH ORBIT is a duo of "sound architects", releasing futuristically themed conceptually cohesive music. 'Mission E.D.E.N.' (with the added full bonus remix LP 'H.O.P.E.') is the final chapter of the 'End of all Existence' trilogy. Let's go through the introduction of the project:
"What if, one day, foreboding turns into reality? What if no "reboot manual" was available for such an event? What if some unknown technologies were employed in the manipulation of mankind? What if as a result the very foundation of our existence, planet Earth would become gradually misanthropic and uninhabitable? What if we knew that Earth is controlled from somewhere in the depths of interstellar space? And what if we knew the timeline for the extinction event of all existence… 16th March 2034."
Recent political events certainly make the apocalypse seem to be closer, perhaps making this album appear less fictional and more prophetic. In either case, it's rather inventive without being over the top with some well absorbed influences of the good old Goth Rock – nods to FIELDS OF THE NEPHILIM or EBM legends of FRONT 242, etc. There's catchiness and there's artistry too. It's quietly intense, thoughtful, intellectual, pondering on the existential questions and yet accessible, in short – very interesting. The only weaknesses for me where in the second half it sloped towards droning, but that's me expecting more details. The remix part is good and enjoyable addition; the songs livened up and dancier. Recommended!
Tracklist
Mission E.D.E.N.
01. The Architects
02. Aftermath
03. World without us
04. Inocular
05. Mission E.D.E.N.
06. Low
07. E.D.E.N.
08 The Beginning
H.O.P.E.
01. The End (Transmitter Remix)
02. Aeronaut
03. Heat Death (Ionized Remix)
04. Abandoned World (Nuceleus 2)
05. Inocular (Long Shot)
06. The Architects (Solaris Mix)
07. Jupiter Revisited
08. The Beginning (Coming Home)
Line-up

Artaud Seth
Ashley Dayour
Websites

www.NearEarthOrbit.org
/
https://www.facebook.com/NearEarthOrbit
Cover Picture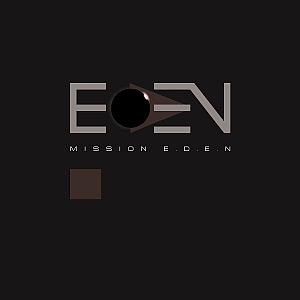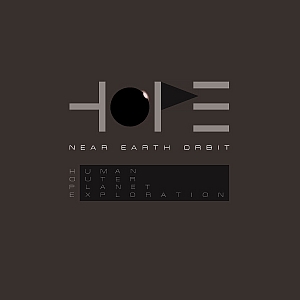 Rating

Music: 8
Sound: 8
Total: 8 / 10