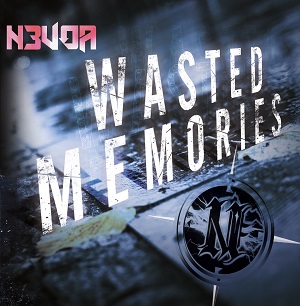 Artist: N3VOA
Title: Wasted Memories
Genre: EBM / Future Pop / Synth Pop
Release Date: 1st April 2016
Label: Self-released
Album Review

N3VOA
is the work of Diego Bittencourt, an EBM/ Synth Pop artist from New York City. After a childhood spent in São Paoul, Brazil, Diego moved to the United States at age 12. He became interested in music, initially drumming for death metal act DEATHRUNE. But his interests over time veered toward electronic music, with influences including DEPECHE MODE, SKINNY PUPPY, FRONT LINE ASSEMBLY and LEÆTHER STRIP. Diego self-released the first N3VOA album, 'Solitude', in May of 2014. The maxi-single '
Wasted Memories
' was released in April of 2016, teasing the just recently released 'Hopes & Dreams' 3-disc box set.
The first thing I noticed about 'Wasted Memories' is the unique format. The EP starts out with six original songs, then follows with remixes of the same songs, one remix for each minus 'The Beauty Of Darkness', with the exception of 'Anguish' which gets two remixes. This is a great format for an EP such as this. In truth, one of my biggest complaints about singles is that it becomes tedious to listen to multiple remixes of the same song. Produced and mixed in part by Claus Larsen (LEÆTHER STRIP) and Jarkko Tuohimaa (NEUROACTIVE) I wasn't sure what to expect from 'Wasted Memories'. In some ways I expected a strong LEÆTHER STRIP influence, resulting perhaps in a "harsh EBM" type sound like the Larsen-produced PSYCHOPOMPS material. Or alternately I was expecting a strong Future Pop sound akin to more recent NEUROACTIVE material.
Instead, 'Wasted Memories' is a wonderfully diverse EP expressing a wide variety of sounds and emotions. The EP starts with the song 'Wasted Memories', a slow-burner with complex rhythms showcasing Diego's drumming experience. The same track is then turned into a dance-floor EBM stomper by Claus Larsen, proving yet again that Claus is a master of his craft. 'The Beauty Of Darkness' continues in the same melancholy vein, with distinctive drumming and punctuated by haunting vocal samples and the use of synthesized female vocals.
Without going through each track individually I am struck by the diversity of sounds presented on this EP, some with more of an EBM edge, some offering modern techno elements, others sounding more like Synth Pop. The decades of experience of Claus Larsen and Jarkko Tuohimaa doubtless helped in this arena. But the real star of this EP is the songwriting and the strong emphasis on percussion. The EP also gives off a very sombre gothic feeling that one just doesn't hear as much in recent years. The set of original songs finish with 'From Time To Time' and 'Anguish', both sounding like vintage Synth Pop that would easily please your 80's loving DEPECHE MODE fan.
Remixes are provided by the Canadian act DECODED FEEDBACK, LEÆTHER STRIP, MIRLAND, ASSEMBLAGE 23, AM TIERPARK and VAYLON. These artists from across the EBM and synth-pop spectrum perfectly compliment the original tracks, with each remixer offering something unique. This feels like a labour of love on the part of the remixers instead of a phoned-in effort. Overall, the highest compliment of an EP such as this is if you can go from beginning to end and keep wanting more, and that is definitely the case here. N3VOA seems to have a promising career ahead, and I can't wait to hear what's next.
Tracklist

01. Wasted Memories
02. The Beauty Of Darkness
03. Evil Rises
04. Death
05. From Time To Time
06. Anguish
07. Wasted Memories (Leaether Strip RMX)
08. Evil Rises (Decoded Feedback RMX)
09. Death (Mirland RMX)
10. From Time To Time (Assemblage 23 RMX)
11. Anguish (Am Tierpark RMX)
12. Anguish (Vaylon RMX)
Line-up

Diego Bittencourt – Vocals, synths, drums, programming
Website

http://www.n3voa.com
/
https://n3voa.bandcamp.com
/
https://www.facebook.com/N3VOA-108268326000057
Cover Picture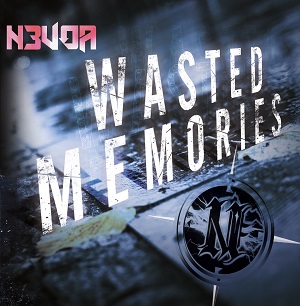 Rating

Music: 8
Sound: 9
Total: 8.5 / 10
Erik Tomren (http://eriktomrenwrites.com)