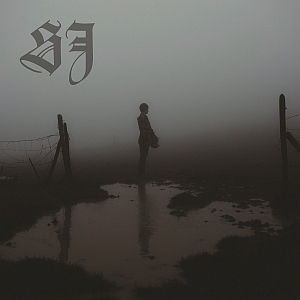 Artist: Klimt 1918
Title: Sentimentale Jugend
Genre: Dream Wave / Shoegaze / Indie
Release Date: 2nd December 2016
Label: Prophecy Productions
Album Review

Tough to categorize the sound of Italian band KLIMT 1918, which is generally speaking a good thing. Straddling the majesty and spaciousness of SIGUR ROS and the harsh, dark beauty of PRINCIPE VALIENTE with ease, this sprawling double album (actually two separate albums released simultaneously) is a stark reminder that there are still new and interesting places to go in music, and still textures, soundscapes and atmospheres to conjure and explore. There's a lush grandeur unfolding throughout opening track 'Montecristo', soft, dreamy vocals echoing from some foggy distance, while on 'Comandante' a swoop and swirl of guitars and hypnotic drums gives this assured song a gently defiant swagger.
The temptation with many bands name-dropping nineties shoegaze, is to swamp everything in atmospherics believing the more swirly and smoky, the more mysterious. And dropped into this fug is often the vocals, perhaps to hide the lack of any real melody. KLIMT 1918 avoid this problem by pushing melody wherever appropriate, and by allowing the vocals room to be heard and tell their stories. On 'Belvedere' there's a strong song bursting at the limits, with some military drumming, impressive soaring singing in the climax, and a head-rush of carefully restrained white noise filling, but never overcrowding, the whole. There's a slightly curious misstep when tackling iconic eighties ballad 'Take My Breath Away' by BERLIN, as nothing is really added, and the emotional power (however dated) is not captured or recreated at all. Still, if the worst song on your album is a cover, then that`s surely better than the reverse being the case.
A real sense of hurried menace pulses on the excellent 'Gaza Youth (Exist/Resist)', a piece of drama as exhilarating and poignant as the title suggests. Elsewhere there's the eyes wide open dream-pop of 'Unemployed And Dreamrunner', and the heartbreak of 'The Hunger Strike', which builds on itself gradually, adding folds and layers to an explosive and devastating coda. If you're going to do this kind of song it has to be done well as the level is already set high – no problems here at all, it's quite simply stunning. So, after 18 songs that play with just about every known emotion, how to finish on number 19? Easy. Make it nearly ten minutes long, and cram it with all the elements that made the previous 18 so special. A bit of white hot MY BLOODY VALENTINE noise, some spoken word, gentle chiming guitars in the distant background, the thunderous roar of a song finally letting itself go, and the gentle, humbling close. All without vocals, as if singer Marco Soellner knows he's done and said enough, and is slumped in a swoon on a cloud somewhere far away.
'Sentimentale Jugend' may seem daunting at first when played in its entirety, but if you give in to this emotional, awkward, passionate, challenging and at times breathtakingly beautiful set of songs, you'll know you've stumbled into a rare and dignified place, and one you will treasure and return to with anticipation and a little bit of gratitude. Losing yourself was never quite so rewarding...
Tracklist

01. Montecristo
02. Comandante
03. La Notte
04. It Was To Be
05. Belvedere
06. Once We Were
07. Take My Breath Away
08. Sentimentale
09. Gaza Youth (Exist/Resist)
10. Nostalghia
11. Fracture
12. Ciudad Lineal
13. Sant' Angelo (The Sound And The Fury)
14. Unemployed And Dreamrunner
15. The Hunger Strike
16. Resig/Nation
17. Caellum Stellatum
18. Juvenile
19. Stupenda E Miserabile Citta
Line-up

Marco Soellner – Vocals / Guitars
Paolo Soellner – Drums / Percussion
Davide Pesola – Bass
Francesco Conte – Guitars
Websites

http://www.klimt1918.com
/
https://www.facebook.com/Klimt1918
Cover Picture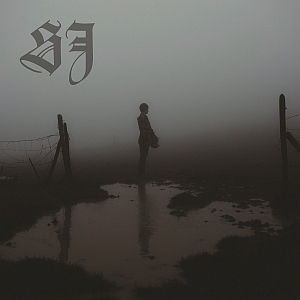 Rating

Music: 9
Sound: 9
Total: 9 / 10