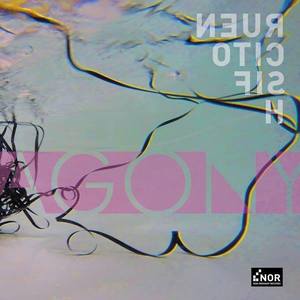 Artist: Neuroticfish
Single: Agony
Genre: Synth Pop /, Future Pop / Electronic / EBM
Release Date: 16th December 2016
Label: Non Ordinary Record
Single Review

Sascha Mario Klein and Henning Verlage founded the band in the early 90's. With music of the genre Future- Pop/ Synth- Pop / EBM, they created songs made for the dance floors. But in 2008, NEUROTICFISH gave notice of the end. Fortunately in 2013 they announced their comeback with a "Sign of life" concert in Bochum. Not only did the break them good which was proven by the release of the album 'Sign of live' but on various concerts and festivals the band raised the roofs. Including this EP the band has released six albums and eight EPs.
As a premature Christmas gift, NEUROTICFISH launched this EP which could be already bought at its "Heimspiel" concert in Oberhausen on the 17th December 2016. Actually the EP should be released earlier but due to some delays it was not possible. Apart from the original version there are five different remixes so that one can chose which one he/ she likes best at the moment. The EP is topped off with two new songs. I guess the NEUROTICFISH fans don't need any introduction for the original version. The first remix is by SIMON FAWLTER the alter ego of Sascha Mario Klein. Under this moniker he can riot all his ideas and experiment with different musical genres that go beyond the NEUROTICFISH style. And in this remix he added some danceable trance sound. For the next remix the Brazilian duo AESTHETISCHE could be acquired who put the emphasis on the electronic beats.
ASSEMBLAGE 23 gave this song a totally different feeling as the band created a duet with a female singer. Certainly one remix I like best. Once more EISBRECHER made a contribution with the following remix. And here the band proves that it can also do different sounds than the Neue Deutsche Härte. Powerful without being brute. A song to listen to very loud though. The last remix by the South American DJ VIGILANTE speeds up and adds some dubstep elements. Another version I like very much. The next Neuroticfish song comes along a bit melancholic. Surely because of the lyrics but Sascha understood it well to give his voice a atrabilious atmosphere. 'Civilized' finishes the EP with powerful EBM like beats underlining quite well the lyrics which could be interpreted as a political song but the topics could also be discussed in relationships. The EP is available as CD MP3 but you can also buy each song separately as download version.
Tracklist

01. Agony (original)
02. Agony (SIMON FAWLTER remix)
03. Agony (AESTHETISCHE remix)
04. Agony (ASSEMBLAGE 23 remix feat. MARI KATTMANN)
05. Agony (EISBRECHER remix)
06. Agony (VIGILANTE remix)
07. Hospitality regained
08. Civilized
Line-up

Sascha Mario Klein - vocals, music, lyrics, production
Henning Verlage - keyboard, production
Website

http://www.neuroticfish.com
/
https://www.facebook.com/OfficialNeuroticfish
Cover Picture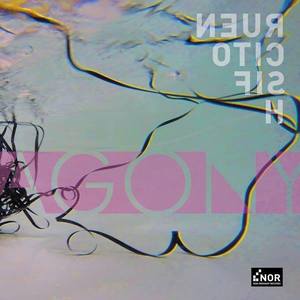 Rating

Music: 9
Sound: 10
Total: 9 / 10
See also (all categories):