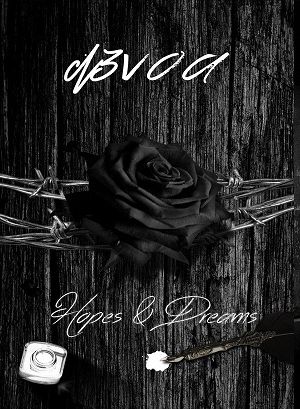 Artist: N3VOA
Title: Hopes & Dreams
Genre: EBM / Future Pop / Synth Pop
Release Date: 30th September 2016
Label: Self-released
Album Review


'Hopes & Dreams' is the second full-length album from N3VOA, the solo project of Diego Bittencourt from New York City. Following on the heels of 'Wasted Memories' (see
review here
), 'Hopes & Dreams' is packed with two discs of original material, plus a remix disc, all independently released as a box set.
If you're not familiar with N3VOA, it's easy to group him with similar EBM / Synth Pop artists. One feature of 'Hopes & Dreams' that makes for an interesting listen is the mixed production. Each song is produced by Diego with help from some of the top producers in the dark scene. Co-producers include Jarkko Tuohimaa (NEUROACTIVE), Claus Larsen (LEÆTHER STRIP) and Daniel Myer (HAUJOBB). To a certain extent, it's tempting to give each of the co-producers credit for their respective songs, and that's one way to listen to this album. The Jarkko Tuohimaa productions tend to have more of a modern Synth-pop or techno bent; the Claus Larsen tracks often have more of an EBM influence; and Daniel Myer delivers with a denser, more complex sound, reminiscent at times of HAUJOBB.
But that's a very simplistic, and short-sighted, reading of this album. The reality is that each song delivers on an emotional and musical level. There is so much raw talent found here that I imagine the guest producers simply wanted to be involved in an exciting project. I've had this CD on repeat, trying to hear what makes it special, and I can't quite put my finger on it. Each song sounds unique, special, and that's something you don't hear very often with this type of music. I feel that Diego has a genuine gift for songwriting that's rare in this scene, and his natural sense of melody is here paired with some brilliant scene producers.
The result is a mixture of dancefloor bangers and melancholy love songs for a Sunday drive, and everything in between. With thoughtful lyrics provided by Diego's brother, Jonas Bittencourt, this album delivers on every level. The album even veers into solid Future Pop territory with the track 'Hopes & Dreams', featuring Tom Shear of ASSEMBLAGE 23. My only criticism is that at times the vocals can be a bit grating and difficult to listen to. After two discs of original material the box set closes out with a remix disc, again featuring a who's who of important scene names. There are of course remixes from LEÆTHER STRIP, NEUROACTIVE and HAUJOBB in addition to remixes from ASSEMBLAGE 23, MIND IN A BOX, DECODED FEEDBACK and even the legendary Patrick Codenys of FRONT 242. Additionally, remixers from Diego's home country of Brazil are well-represented with ASETHETISCHE (formerly AGHAST VIEW), AMORPHOUS and SIGNAL OPERATOR.



Tracklist

CD1

01. Evolution
02. Alone
03. Change Is Yet To Come (Feat. Claus Larsen)
04. Rude Awakening
05. Metamorphosis
06. Putrid Nature
07. Seek & Destry
08. Controlled Sanity
CD2

01. Hopes & Dreams (Feat. Tom Shear)
02. Rage
03. Stand By You
04. Broken Promises
05. Breathing (Vocals By Claus Larsen)
06. Back Again
07. Ultramarine
08. Unequivocal Ignorance
09. Prose Of Death
CD3

01. Evolution (Believer Rmx Daniel Myer from Haujobb)
02. Alone (Asethetische Rmx)
03. Hopes & Dreams (Assemblage 23 Rmx)
04. Seek & Destroy (Leaether Strip Rmx)
05. Broken Promises (Mind In A Box Rmx)
06. Rage (Leaether Strip Rmx)
07. Metamorphosis (Amorphous Rmx)
08. Stand By You (Neuroactive Club Rmx)
09. Putrid Nature (Signal Operator Rmx)
10. Change Is Yet To Come (Decoded Feedback Rmx)
11. Rude Awakening Critical Rmx (Patrick Codenys from Front 242)
Line-up


Diego Bittencourt - Vocals, synths, drums, programming
Website


http://www.n3voa.com/ https://n3voa.bandcamp.com / https://www.facebook.com/N3VOA-108268326000057
Cover Picture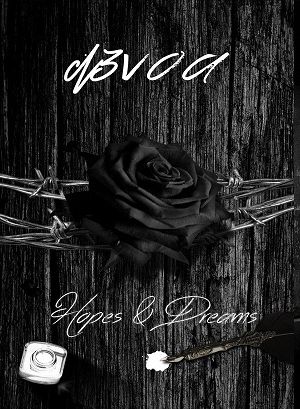 Rating

Music: 8
Sound: 8
Total: 8 / 10
Erik Tomren (http://eriktomrenwrites.com)