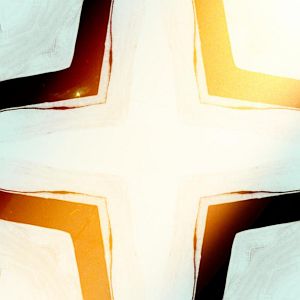 Artist: Lea Porcelain
Title: Hymns to the Night
Genre: Post Punk
Release Date: 16th June 2017
Label: Lea Porcelain Recordings
Album Review

LEA PORCELAIN is a German duo, and 'Hymns to the Night' is their debut studio album. Julien Bracht and Markus Nikolaus both are experienced musicians. So, 'Hymns to the Night' is no accident, but well thought through album, which took three years to record. The album brought the duo already the appreciation of the critics, music lovers and even DEPECHE MODE, whose booker wanted the duo to join the DM's tour. The musicians managed to breathe life in the music, which sounded about forty years ago. The duo is compared too often to JOY DIVISION, but it is just hard to avoid it. And this is the case, when the comparison is a compliment. LEA PORCELAIN sounds as dedicated, as crazy, as dirty, as piercing, as one of the most legendary bands.
The ringing synthesizers and a typical lazy and charming vocals sound like from a distance or another dimension. Even if it is hard to believe that 'Hymns to the Night' belongs to this reality, this record is quite down to earth and is so true, you can feel it with the tips of your fingers. LEA PORCELAIN managed to keep the atmosphere of the 70s and still make their album to sound dynamic and modern. The base for their music is dirty distorted punk canvas, while the musicians are putting on it bright and thick strokes of up-tempo melodies, atmospheric e-guitars and such beautiful details as a ukulele-like tune or piano intro. The German duo creates a musical volume that surrounds and absorbs the listener.
'Hymns to the Night' is everything from the sensual dystopia and familiar German Weltschmerz to the blinding darkness and bright beauty, which is able to give a fresh impulse to the whole scene. LEA PORCELAIN is the absolute favourite at the moment and totally worth to be looked up to and to be listened and heard.
Tracklist

01. Out Is In
02. Bones
03. A Year From Here
04. Warsaw Street
05. Similar Familiar
06. White Noise
07. The Love
08. A Faraway Land
09. Remember
10. 12th Of September
11. Loose Life
12. Endlessly
Line-up

Julien Bracht
Markus Nikolaus
Website

http://www.leaporcelain.com / https://www.facebook.com/leaporcelainofficial
Cover Picture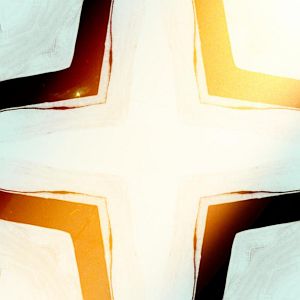 Rating

Music: 10
Sound: 10
Total: 10 / 10