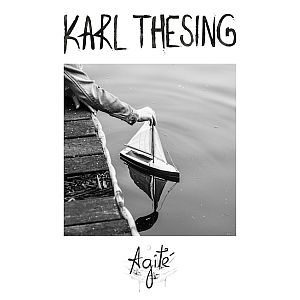 Artist: Karl Thesing
Title: Agité
Genre: Neo-Classical
Release Date: 15th September 2017
Label: Accession Records
Album Review

KARL THESING composes music and plays the piano. His musical specialization is quite wide and goes from film music to performances in rock bands. Together with Ella, who plays cello, and Sophie, the violin player, he made his dream come true. He calls this dream 'Agité'. This album is a very rare and precious work of music. In addition to beautiful melodies and harmonies, there are so many small details that serve as an evidence of love and passion with which this record has been created. The trio left their homes to spend about two weeks in one of the most beautiful places in Germany - Saxon Switzerland, in the studios of Arno Jordan at the Castle Roehrsdorf.
But not only nature or location played the role, but also THE instrument. Eleven marvellous melodies have been played on a Bösendorfer grand piano from the 19th century. The experienced musicians would say every instrument has its own character. So even if there are no lyrics, listening to this fantastic piano's voice, it is almost possible to hear the stories it tells. The warm lulling musical pieces enwrap the listener and create a magical atmosphere. It is hard to imagine a person, who would not be touched by piano-music. And together with a gentle cello and a pensive violin you'll get a very beautiful soundtrack for a lovely starry night, full of dreams.
"'Agité' is a result of twelve sleepless nights in a studio in a castle. 'Agité' is one passion of the three persons. 'Agité' conveys the attitude that changes the significance of the feeling, giving it lightness and weight all in one," - say the musicians about their album. An extra pleasure is the realization that more and more often we hear neo-classic artists outside the classical music halls, and this genre becomes more and more popular.
Tracklist

01. L'arrêt
02. Âme sœur
03. Lumière
04. Agité
05. L'appel du vide
06. Cap ou pas cap
07. Instantané
08. Un pot de confiture
09. Hier et demain
10. En un clin d'œil
11. Un peu d'éternité
Line-up

Karl Thesing - Composing, piano
Sophie Moser - Cello
Ella Rohwer - Violin, additional piano
Website

http://www.karlthesing.com / https://www.facebook.com/KarlThesing
Cover Picture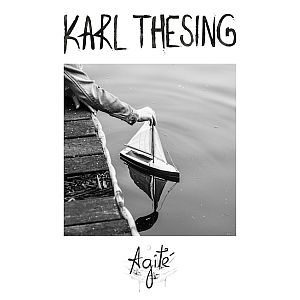 Rating

Music: 8
Sound: 10
Total: 9 / 10