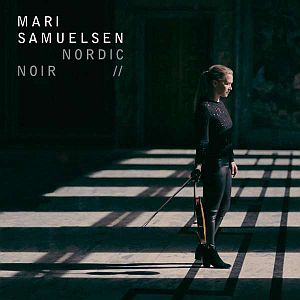 Artist: Mari Samuelsen
Title: Nordic Noir
Genre: Neo-Classical
Release Date: 15th September 2017
Label: Decca (Universal Music)
Album Review

Norwegian violinist MARI SAMUELSEN has appeared as soloist at some of the world's most prestigious venues including Carnegie Hall (New York), Théâtre des Champs-Elysées (Paris), Konzerthaus (Berlin), Smetana Hall (Prague), Kremlin Hall (Moscow) and the Victoria Hall (Geneva). The solo album, 'Nordic Noir', is featuring new works from contemporary Nordic composers UNO HELMERSSON, ÓLAFUR ARNALDS, FRANS BAK, ARVO PÄRT, JOHAN SÖDERQVIST and GEIRR TVEITT.
Originally the term of "Nordic noir" defines a genre of crime fiction. The settings have bleak landscapes, the atmosphere is dark and intense. The red line of the novels is a tension between the apparently still and bland social surface in Scandinavia and the murder, misogyny, rape, and racism lying underneath, according to Wiki. This sounds like a perfect setting also for the album. The background is created mostly with only cello and/ or piano, the magical piercing violin provides sad touching melodies. But the lulling tunes are hiding something. Every piece on this record tells a story, and it is up to the listener, either to fill it with confusion and desperation, or make up a happy end. This kind of music is close to soundtracks of many modern movies, but the most intriguing thing in 'Nordic Noir' - you don't really know what the movie is about. You just get lost in the mist following the near lights, and the feeling overcome you, it's everything from self-insecurity and anxiety till love and rage. 'Nordic Noir' could be nice background music as well as a fascinating and inspiring accompaniment to an inner journey, when you want to relax and confront something beautiful... in a classical sense.
Tracklist

01. Timelapse
02. Near Light
03. The Mist - Pt. 1
04. The Mist - Pt. 2
05. The Mist - Pt. 3
06. Darf ich...
07. Love & Rage
08. Study In Rituals, Prelude
09. Study In Rituals, Pt. 1
10. Study In Rituals, Pt. 2
11. Vél komne Med Aera
12. Words Of Amber
Line-up

Mari Samuelsen
Website

http://samuelsenmusic.com / https://www.facebook.com/MariSamuelsenOfficial
Cover Picture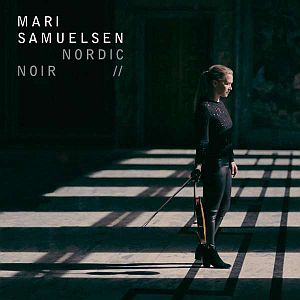 Rating

Music: 10
Sound: 10
Total: 10 / 10