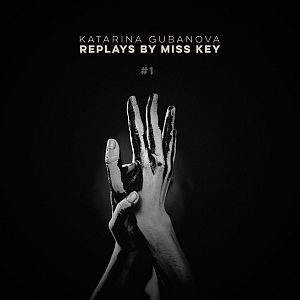 Artist: Katarina Gubanova
Title: Replays by Miss Key #1
Genre: Classical, New Age, Soundtracks
Release Date: 26th October 2017
Label: self-released
Album Review

Representing a "high genre" within a certain scene is a painstaking and sometimes thankless task. Because in the overwhelming majority of cases it all ends with symphonic versions of metal hits, classic of rock, generously diluted with pop music. And, as a rule, the canvas of such interpretations is heard by everyone, that is, all these tributes are kept on the glory of the originals. But the five-track release 'Replays by Miss Key # 1' is an entirely different, opposite case. Katarina is apparently an altruistic, is not looking for easy ways. Yes, of course, the tracks of AMON AMARTH, SATYRICON, ARCH ENEMY, SLIPKNOT and VOLBEAT, which she presented in her compilation, are known, but in more or less narrow circles. The second point is that the specifics of the originals are such that it is rather difficult to imagine them as academic works of piano, without losing their recognisability and original infusion along the way.
But Katarina turned and got very successful. Melodic death epos from AMON AMARTH, 'Guardians of Asgaard', turned out to be no less brutal and warlike; it is no less than an icy gloom, only it is more piercing, dramatic. Here it was possible to isolate the melody and the general essence of the narrative. The same thing happened with SATYRICON's 'Phoenix'. The piano version is just as measured, meditative, but emotional and aesthetic from all sides. 'No More Regrets' (more or less fresh hit of ARCH ENEMY) in reading by Katharina has intimacy, swiftness and anxiety, but, again, all this with the original is fully correlated. 'Vermillion pt2' (cover on SLIPKNOT) shows lyricism, melancholy, contemplation, and 'Vor Evigt' (VOLBEAT), on the contrary, is expressive.
What appeals in 'Replays by Miss Key # 1': it is the bet is made on "fresh" tracks, not on hits over 20 years ago, past fire, water, copper pipes, which have already found their established audience. That is, there will not be a secondary perception, because there is no other known covers of these tracks. Another strength of the release is that integrity is respected. Only works for piano, with a characteristic academic sound, without any "flirting" with the public, trends and so on. Minimalistic, with a clear concept. This makes Miss Key a highlight among the new wave of tribute and cover releases.
Tracklist
01. Guardians of Asgaard (Piano Version)
02. Phoenix (Piano Version)
03. No More Regrets (Piano Version)
04. Vermilion, Pt. 2 (Piano Version)
05. For Evigt (Piano Version)
Line-up

Katarina Gubanova
Website

http://www.misskey.rocks/katarina-gubanova-download-music/
Cover Pictures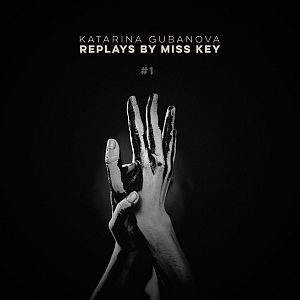 Rating

Music: 8
Sound: 8
Total: 8 / 10