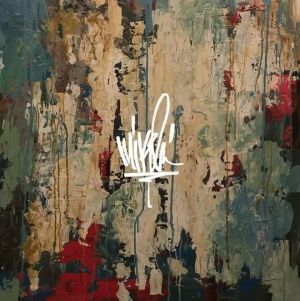 Artist: Mike Shinoda
Title: Post Traumatic
Genre: Rap / Hip-Hop / Alternative
Release Date: 15th June 2018
Label: Warner Bros.
Album Review

20th July 2017. I will never forget this day. I just came back from a month-long backpacking trip home in the afternoon, enjoyed the shower and was looking forward to a relaxed evening at home, trying to get used being back there. Than this news appeared on Facebook and I instantly had to recheck if that could be true. It was. Even a few hours later I couldn't imagine that this would be the first time for me that the death of a musician would have such an impact on me. Chester Bennington, the lead singer of LINKIN PARK, the alternative and cross-over band that broke music boundaries in the late 90ies and 2000s and was still touring and headlining huge festivals all over the world.
Then, suddenly, Chester left and millions of people fell into the state of shock and grief. That was not "just another musician" whose time has come. Chester's passing felt like the death of an older friend who was always by my side when I was a teenager and literally saved myself when the feelings of a 15-year-old got confusing and painful. Very soon after the news about Chester's passing fans all over the world started wondering about the future of LINKIN PARK and its members. Of course the musicians needed time to heal and sort themselves.
MIKE SHINODA, the co-frontman of LINKIN PARK, decided to strengthen the process of healing by doing what he has done his whole life: by making music and writing about his feelings. The result of that process is the solo album 'Post Traumatic'. As the title already reveals it is about the time and the trauma after Chester's tragic passing. By the date of release almost eleven months passed after the tragic day. 'Post Traumatic' is a mixture of MIKE SHINODA's rap and vocals, collaborations with colleagues like BLACKBEAR, MACHINE GUN KELLY or GRANDSON along with pop and electronical melodies and catchy beats.
Though the album title might give another impression, it is not a dark album in total. It is about the journey that MIKE SHINODA is going through after losing a very close friend. There are very dark moments, but also clear days and a shimmer of hope appears at the horizon. It's a journey with ebb and flow moments, questions and memories. You never know how the next day will be. But it is coming and there is another chance to try live it in a new way while realizing that it will never be the same as it was before again.
The instrumental 'Brooding' is one of the most touching tracks on the album. Something threatening is intertwining with a softly hopeful melody and gives the track a very special atmosphere. The transition to the questioning 'Promises I Can't Keep' is very flowingly and perfect. The lyrics are about open questions, dealing with the mental monsters of a good friend, the will to help and the failure, as well as the own process of grieving and understanding the new reality.
'Post Traumatic' is primarily an album for MIKE SHINODA himself. It is created to heal, to ask, to get answers, to remember, to cry, to understand, to feel the pain and to be okay. And so it is for everyone who ever lost a very close person and knows how that roller coaster feels like.
Tracklist

01. Place To Start
02. Over Again
03. Watching As I Fall
04. Nothing Makes Sense Anymore
05. About You (feat. blackbear)
06. Brooding (Instumental)
07. Promises I Can't Keep
08. Crossing A Line
09. Hold It Together
10. Ghosts
11. Make It Up As I Go (fest. K. Flay)
12. Lift Off (fest. Chino Morino and Machine Gun Kelly)
13. I. O. U.
14. Running From My Shadow (feat. grandson)
15. World's On Fire
16. Can't Hear You Now
Line-up

Mike Shinoda
Website

http://www.mikeshinoda.com / https://www.facebook.com/mikeshinoda
Cover Picture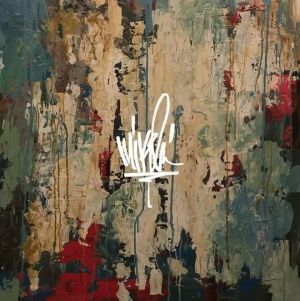 Rating

Music: 9
Sound: 8
Total: 8.5 / 10