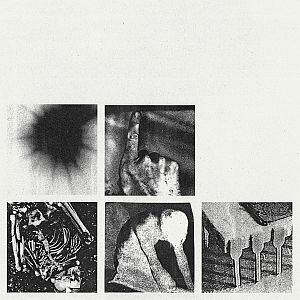 Artist: Nine Inch Nails
Title: Bad Witch
Genre: Industrial Rock / Rock
Release Date: 22nd June 2018
Label: Caroline Records
Album Review

For me as an old geezer it is still rather weird to talk about NINE INCH NAILS as a duo. But it's a fact, after two decades of mastermind Trent Reznor being the only official member of NIN he made his British buddy Atticus Ross in 2016 an official, full-time member of his project. Ross already did some programming and production for NIN since 2005 ('With Teeth') and the duo won an Oscar for Best Original Score for the 'Social Network' movie in 2010. A fruitful liaison, apparently, so it made only sense to make Ross a fulltime NIN member. As the end of an EP trilogy, 'Bad Witch' is the latest result of this collaboration.
But is 'Bad Witch' an album or an EP? With six tracks and just over 30 minutes running time it's right in-between, probably rather an EP but don't tell this to Reznor as he insists 'Bad Witch' is a full-length album and he's going to fly into a rage if anybody says otherwise. Oh well, artists!
Album or not, 'Bad Witch' starts with the three-minute 'Shit Mirror', a classic NIN stomper with a hectic beat, lo-fi electric guitars and an abrupt end. 'Ahead of Ourselves' and 'God Break Down the Door' are like echoes from the 1990s, circa 'Downward Spiral' and 'Fragile' era. Breakbeats, tempo changes and sudden outbursts of furious guitars, distortion, lots of synth wizardry - you get the point! The uncompromising radicalness at times reminds on the 'Broken' EP and 'Play the Goddamned Part' even seems to meander towards free jazz territory at some points. Not exactly easy listening, and I have to admit that I struggle to warm up with 'Play the Goddamned Part'.
Most significant innovation is Trent Reznor playing the saxophone on almost all the tracks, which he rarely did in the past for NIN songs. I wonder how many fans know that he can play the saxophone, at all? The only exception is the atmospheric 'I'm Not from This World', which could almost be lifted from the GHOSTS project, Atticus Ross' first major collaboration with Trent Reznor where he also got songwriting credits. The EP/ album ends with the aptly titled 'Over and Out', an eerie and dreamy track that almost hits the 8-minute mark.
If you are looking for NIN hits in the vein of 'Closer' or 'Head like a Hole', then you might have a hard time to enjoy 'Bad Witch'. This release shows the duo not giving a damn about expectations or marketability. With the status of NINE INCH NAILS, they simply don't have to. But while some parts of 'Bad Witch' are not easy to indulge in, it is great to see artists just following their visions no-holds-barred. In the end, NIN fans will love it!
Tracklist

01. Shit Mirror
02. Ahead of Ourselves
03. Play the Goddamned Part
04. God Break Down the Door
05. I'm Not From This World
06. Over and Out
Line-up

Trent Reznor
Atticus Ross
Website

http://www.nin.com / https://www.facebook.com/ninofficial
Cover Picture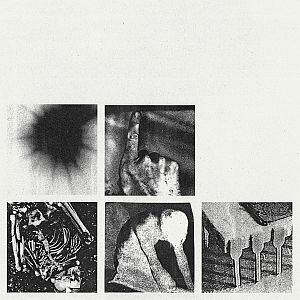 Rating

Music: 8
Sound: 9
Total: 8.5 / 10