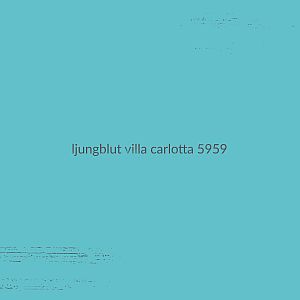 Artist: Ljungblut
Title: Villa Carlotta 5959
Genre: Melancholy Pop / Rock
Release Date: 2nd November 2018
Label: Karisma Records
Album Review

I really do not know if it is still necessary to introduce the Norwegian band LJUNGBLUT. Especially since 'Villa Carlotta 5959' is already their sixth album. But for those who still do not know this remarkable band, here comes a tiny introduction: Kim Ljung, the name giver of the band, started LJUNGBLUT as a solo project in 2005. In this project he could concentrate on songs he had written, but which didn't work for his two other bands, SEIGMEN and ZEROMANCER. Over the years LJUNGBLUT became more and more a complete band. The upcoming album 'Villa Carlotta 5959' is the last of a trilogy of albums with Norwegian lyrics. It perfectly builds on 'Ikke alle netter er like sorte' and 'Over skyene skinner alltid solen'. It carries on the unique sound of LJUNGBLUT.
'Villa Carlotta 5959' starts with a rather dynamic song called 'Hasselblad'. In the first part of the song, Kim's voice is the most important element. But after the lyrics end there follows an instrumental part. It's getting more and more spacy, which beautifully matches the historical background of the song, the fact that there are still 12 Hasselblad cameras lying on the surface of the moon. They were left behind by the astronauts of the Apollo missions in the 70s. The analogue and modular synths on 'Hasselblad' were arranged by Erik Ljunggren. Erik was a member of ZEROMANCER when they started in 2000, and has also played with a-ha.
With the second song, 'October', the album is getting a little more melancholic. The song was written by Dan and Kim. It has a very beautiful melody and intensive vocals. If you assume to hear some German words you are not crazy but totally right. This gives the song a very special charm and sounds really lovely. 'Til Warszawa' is another collaboration between Dan and Kim. The album is getting more contemplative now. The arrangement of the instruments and Kim's stunning voice in combination with the beautiful lyrics makes this song very special. In your imagination you walk with Kim through the streets of Warsaw, while you are listening to this wonderful song.
What makes '235' so interesting for me is the contrast between the charming and light sound of the song and the meaning of the lyrics. The song deals with an obsessive behaviour, maybe even an obsessive-compulsive disorder. But in contrast to this serious problem, the song gives you a very positive feeling. And maybe that's the best way to deal with all the problems in your life: Stay positive and get ready to face whatever may happen. 'Superga' again has a reference to a historical incident. At the beginning of May 1949 a plane crashed at Superga height outside Torino and everybody on board died on that day. On this plane, among many others, was the famous Torino football team. The song creates an amazingly beautiful and sorrowful atmosphere. It is full of quiet thoughts and unfulfilled wishes. Just like the line "Skal aldri april ta slutt". 'Superga', just like '235', was written by Sindre and Kim.
I don't know why, but the next song, 'Diamant', always makes me smile. The song is really charming and perfect to carry you along. Its sound is really special and touches your heart. At least it touched mine. 'Villa Carlotta 5959' continues with 'Himmelen som vet', along with 'Superga' one of the most melancholic songs on the album. Very tranquil, pure and beautiful. Another song with wonderful lyrics, a great arrangement and a stunning voice. Kim and Dan also wrote the song 'Ohnesorg'. It starts very clear and focused on Kim's voice. After including some kind of a dissonance in the middle, the song builds up a wider sound which increase into a nearly opulent ending. This could be a good finish of the album and the next two songs are like an encore.
It's well known that Kim has been suffering from chronic migraine for many, many years now. Unfortunately, all the efforts to find a relief didn't work out very well. 'Aldri helt stille' and 'Min Krig' are related to this circumstance, and may be Kim's way to deal with his burden. The songs are deeply emotional and the lyrics very personal. A very gentle sound of a trumpet played by Terje Johannesen completes the atmosphere of 'Min Krig'.
In my opinion, 'Villa Carlotta 5959' is a fantastic LJUNGBLUT album. The Norwegian lyrics are extremely beautiful, Kim's voice is really remarkable and the whole album very sophisticated. It's a pleasure to listen to it more than once. The basis of the album was recorded live in studio and mixed by Alex Møklebust and Terje Johannesen. The beautiful band pictures were taken by Tom Lund. LJUNGBLUT will also give a few concerts in 2018: November 09th 2018 - Papirhuset Teater, Tønsberg / November 10th 2018 - Papirhuset Teater, Tønsberg / November 12th 2018 - Kulturkirken JAKOB, Oslo.
Tracklist

01. Hasselblad
02. Oktober
03. Til Warszawa
04. 235
05. Superga
06. Diamant
07. Himmelen som vet
08. Ohnesorg
09. Aldri helt stille
10. Min Krig
Line-up

Kim Ljung - Vocals & Keys
Dan Heide - Guitar
Sindre Pedersen - Bass
Joakim Brendsrød - Keys
Ted Skogmann - Drums
Guest artists: Erik Ljunggren, Ginge Anvik, Terje Johannesen
Webseite

www.ljungblut.bandcamp.com / www.karismarecords.no
Cover Picture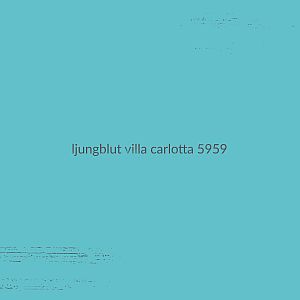 Rating

Music: 10
Sound: 9
Extras: 9 (Video, pictures, vinyl)
Total: 9.5 / 10