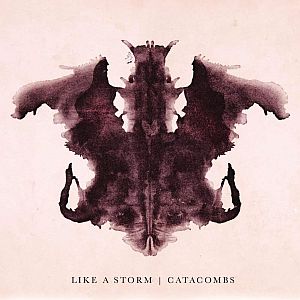 Artist: Like a Storm
Title: Catacombs
Genre: Hard Rock / Didgeridoo Metal
Release Date: 15th June 2018
Label: Century Media
Album Review

New Zealand Metal formation LIKE A STORM always pleases their fans with frequent tours and regular releases. The new studio album, entitled 'Catacombs', came out in summer and was well received by the audience. I tried to listen to it several times but maybe not being in the mood for such music, I had to switch off the player after the first track. And only now with autumn solitude, reflection and cold rains there comes the right mood for this atmospheric creation.
The album contains 11 powerful compositions and every next piece carries the listener farther into the labyrinth of 'Catacombs', dark, sometimes scary and thought-provoking. The songs reveal their own stories still united with the main idea, bewitching you from the start with heavy and profound 'The Devil Inside'. And as the album continues the melodies become more and more diverse without losing their energy and heaviness. 'Out of Control' starts rather peacefully and slowly, gradually gaining its force and with the catchy chorus and meaningful lyrics it produces a quite good impression. The title track and 'Solitary' definitely became my favourites yet all the songs have almost the same level of expressiveness and it's really hard to mark out any of them so it depends on personal preferences of a listener.
The new album keeps all the good characteristics of the previous works, heartfelt lyrics, interesting melodies and creative experiments, and that didgeridoo part, of course, but at the same everything sounds more solid and mature, pure Metal and evil, as if the band starts another chapter in the music development, demonstrating the true potential of the musicians. All in all, 'Catacombs' has enough power to impress not only old fans of the band, but those who may be listening to it for the first time. But don't forget that good music uncovers its secrets gradually. The repeated reading of a book may surprise with numerous things, unnoticed before, as well as the repeated listening to music, in our case to 'Catacombs' may disclose more and more moments, unheard earlier.
Tracklist

01. The Devil Inside – 4:20
02. Out of Control – 3:53
03. Catacombs – 4:12
04. Complicated (Stitches & Scars) – 3:29
05. Solitary – 4:36
06. The Bitterness – 4:05
07. Until the Day I Die – 4:39
08. Hole in My Heart – 5:04
09. Bullet in the Head – 3:17
10. These Are the Bridges You Burn Down – 3:52
11. Pure Evil – 6:53
Line-up

Chris Brooks – Lead Vocals, Guitar, Didgeridoo, Keys/Programming
Matt Brooks – Vocals, Lead Guitar, Keys/Programming
Kent Brooks – Bass, Vocals, Keys/Programming
Zach Wood – Drums
Website
http://www.likeastorm.com / https://www.facebook.com/LikeAStorm
Cover Picture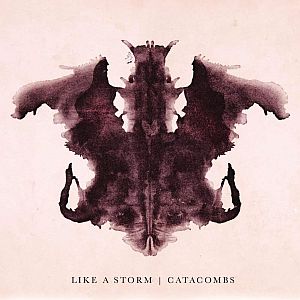 Rating
Music: 10
Sound: 9
Total: 9.5 / 10