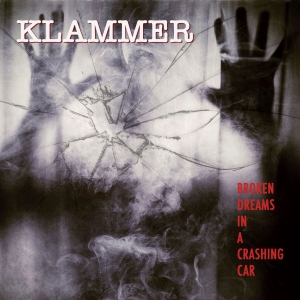 Artist: Klammer
Title: Broken Dreams In A Crashing Car
Genre: Goth / Gothic Rock / Post Punk / Rock
Release Date: 19th November 2021
Label: Revolver Records / Heavy Metal Records
Single Review

Who are KLAMMER? I don't know, never heard of them. I just noticed a Facebook message that was sent a few days ago and within it was some press info and a link to this track. After a few moments reading I now know who they are. KLAMMER means "Clip", "Clamp", "Bracket", "Brace" or "Staple" in German. The band comes from both Huddersfield and Leeds! They were formed by producer Steve Whitfield who has worked with the likes of THE CURE / THE MISSION and JANE WEAVER in his time and to date, the band has released three albums. The last one, 2018's 'You Have Been Processed', received positive reviews whilst singles from that album got airplay on BBC6 Music. Gig wise they have played all across the country with the likes of 1919, THE SKIDS, THE UNDERTONES and THE MEMBRANES, and they've played festivals such as Whitby Goth Weekend, Rebellion and The Great British Alternative Festival.
In the 1980s Leeds was a hotbed of creativity and produced some of the finest Post-Punk / Goth bands of our time. SOFT CELL, THE MARCH VIOLETS, THE SISTERS OF MERCY, THE MISSION, RED LORRY YELLOW LORRY, all rose up from the subterranean depths bringing their creative juices with them. I listened and thought "this is interesting!" The sound pretty much conjures up memories of what I listened to back in the eighties. The first thing that jumped out of me is that this sounds like RED LORRY YELLOW LORRY. The punched drumming and spat-out bass intermingle with simple but effective guitar parts. The vocal is deep and sandpapery, in a mid-grit way. The overall production is not overdone or crowded out. It sounds like a perfectly put together aural chiaroscuro. I can also actually discern the lyrics! "Life begins at the edge of your comfort zone" and "You're standing on the ledge but you can't look down, here comes the shiver looking for your spine" great streams of verbiage!
So, KLAMMER is an apt name! Steve Whitfield has clamped together with the talents from two different parts of Yorkshire and those talents have clipped and stapled together sounds and silences into a short and pleasing ear snack that makes you want to dive into the buffet!! The buffet, or should I say album, arrives in February 2022 on Heavy Metal Records. Not long to wait then!
Tracklist

1. Broken Dreams In A Crashing Car
Line-up

Poss - Lead Vocals and Guitar
Steve Whitfield - Guitar and Vocals
Mike Addy - Bass
Bruno Almeida - Drums
Website

www.klammer.co.uk
Cover Picture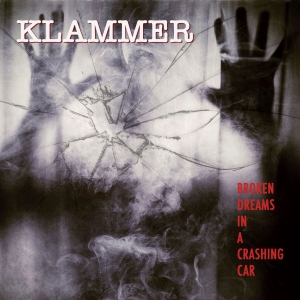 Rating

Music: 8
Sound: 8
Total: 8 / 10