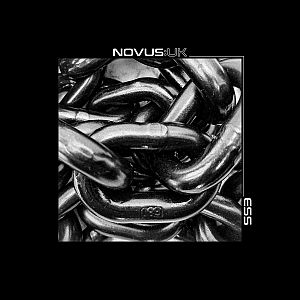 Artist: Novus UK
Title: Ess
Genre: Alternative / Goth / Electro / Darkwave / Industrial
Release Date: 5th August 2022
Label: The Big Chair
Single Review

'Ess' is the first of two spanking new singles from British industrial band: NOVUS UK. Fronted by the charismatic Sarahjane Farr (Ex-FAITHFUL DAWN vocals), NOVUS recently completed a successful mini tour with Industrial / Electro sensation AUGER. In fact, AUGER vocalist Kyle J Wilson produced the single. Not ones to be idle, NOVUS were straight back in the studio, after touring, recording these new tracks. I used to love FAITHFUL DAWN, so was excited when I received 'Ess' and I was not disappointed, when I pressed play.
'Ess' is a delicious, sexy little number, with a pulsating 80s style synth beat. Sound-wise, it has the feel of darkwave divas; SUNSHINE BLIND and COLLIDE, with undernotes of SOFT CELL. It's 80's electro… but grown up! The lyrics are playful with a subtle hint of eroticism that MADDONA herself would be proud to pen. I'm writing this from Amsterdam… listening to this track feels… somehow appropriate for the location! As I'm listening, I could easily imagine 'Ess' being played in such Darkwave / Goth clubs as LA's Bar Sinister, with the PVC clad go-go dancers, writhing to it on the podium, or in the KitKat Club in Berlin. I also imagine it would also go down well with the crowds at Infest festival in Bradford, London's Slimelight (in whatever incarnation it ends up as) or Carpe Noctum in Leeds.
After a couple of playthroughs, I already have an 'Ess'-shaped earworm. It's a catchy little tune. The band plan to release a new single digitally every two months - leading up to a CD album. I eagerly await the release of the next one! The single is available on Spotify, Apple Music and Bandcamp.
Tracklist

01. Ess
Line-up

Studio:
Sarahjane Farr – vocals
Kyle J Wilson – tech
Live:
Sarahjane Farr – vocals
Peter Jones – lead guitar
Angie Blackstone – bass
Website

https://www.facebook.com/NOVUSsarahjane
Cover Picture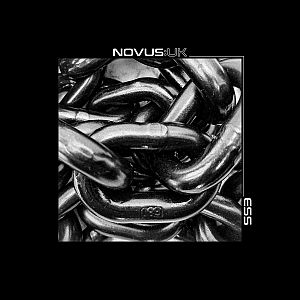 Rating

Music: 9
Sound: 9
Total: 9 / 10