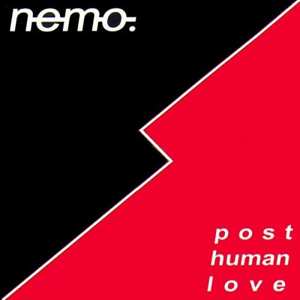 Title: Post Human Love
Artist: Nemo
Genre: Electro Rock
Release Date: 5th October 2007
Label: Noise Deluxe
Album Review

They already caused a stir with their first live performances back in 2004. This mixture of electronics, punk and pop was something fresh, something new and through the course of only a few years they became London's most respected and influential electro rock band. Their tour credits include with IMOGEN HEAP and THE SNEAKER PIMPS to name a few. The debut album is called 'Post Human Love' and was independently produced by the band.
This energetic musical mix is really infectious starting with the first song 'Sonic Operator' which is going right through the wall with a hammering drum line and rocking riffs. With singer James Cook's voice coming in, the band presents the next highlight as he's a very talented singer with a variable voice. Another tiny detail that makes the sound of NEMO so unique is the use of some antique synths and sometimes it's like you're listening to an early 80s rock song, but it gives the songs a special note. This English four piece can rock the dance floor but also surprises with some calmer and emotive tracks like the balladry 'rpt2fade' which is - unlike its comrades on the record completely electronic and works with a massive beat and wonderful strings in the background. Singer James proves his diversity once again by changing to a mellow and gently vocal style. The next song 'lifespan' is the exact opposite of its predecessor and starts off with fast-paced drum work, harsh guitar and some synth wizardry here and there. If you constantly nod your head to that song you'll get a bit dizzy, so be careful. 'Car Crash Eye' is another remarkable song and at the same time the second single out of the album. Wise choice! Put some epic darkness, a pinch of rock and a hellish catchy pop chorus in a jar, mix the whole thing and you'll get a guarantor for dancing and singing people on every party and you will have problems to get that chorus out of your head.
There's only one thing that blurs the fun with this album. It's extremely short with a total length of about 33 minutes. But in those 33 minutes you get the full package of rock, pop and melancholy. The bad thing is you just want more, so guys hurry up with the next album or I have to kill someone.
Tracklist

01. Sonic Operator - 2:56
02. Colour of Sound - 3:25
03. Rescue the Revolution - 2:55
04. rpt2fade - 3:29
05. Lifespan - 2:15
06. Car Crash Eyes - 3:52
07. Piccadilly in Sepia - 3:17
08. Clones - 3:14
09. Living Room - 3:26
10. Duke of New York - 3:38
Line-up

Kev Kennedy - Guitars, Synths, Backing Vocals
Milan Adamik - Bass, Synths
Section Q - Drums, Synths
James Cook - Vocals, Synths
Website

http://www.nemointernational.com/
/
http://www.myspace.com/nemointernational
Cover Picture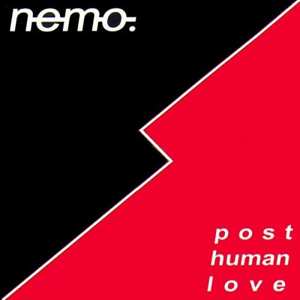 Rating

Music: 9
Sound: 9
Extras: -
Total: 9

{jos_sb_discuss:19}