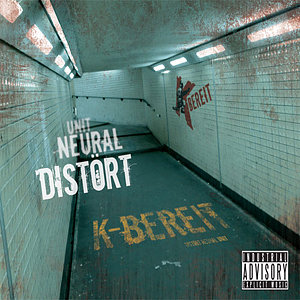 Title: Distört Neural Unit
Artist: K-Bereit
Genre: EBM / Industrial
Release Date: 12th June 2009
Label: Sig Media
Album Review

Dominique Lallement is no rookie that's for sure. Already in the 80s he founded a project, named KRIEGBEREIT but rose to fame in the 90s as being the second half of COBALT 60 besides Jean-Luc de Meyer of FRONT 242. After discontinuing COBALT 60 it became silent around Lallement while de Meyer moved on to other projects. Now he's back with the project K-BEREIT joined by his lifetime friend Fred Sebastien and the first full-length 'Distört Neural Unit'.
If the crackling of a vinyl appears one's mostly expecting some really old musical stuff to follow. In this case what follows is a wide atmosphere texture; the vanguard for cold, metallic drum sounds to come right after alongside screaming, raging vocals. '4LIF3' skips the crackling part and starts directly with the texture, fading into an upbeat EBM track eventually with vocals akin more actual singing than the last ones did. 'Liar' is plain and simple old-school EBM with a slight infusion of modern machine comfort. The vocals have just the right commanding tone to work as an encouragement for the audience if the song is ever played in a live scope. Would it surprise you if I'd say that the next song 'If only' again is an upbeat manifesto? No? Good, because it actually is but this time it's taking a nod into the industrial genre. On the album K-BEREIT gave away some disc capacity to a few guest acts named PSYCHOSOMATIK and UNDER ALL being featured with two tracks each which are partly differing quite a lot from the sonic brand K-BEREIT have established but before the disc closes for good, a collaboration of K-BEREIT and AUTODAFEH 'Like a bullet from a Gun' sets out to spread threatening moods.
I've always had my little problems with the (Old-School) EBM genre. Some stuff I liked and some not. The music K-BEREIT are offering goes in the latter direction. It is not bad, yeah, however nothing really particularly standing out if you ask me. The guest contributions by UNDER ALL and PSYCHOSOMATIK bring the disc above the average level for me.
Tracklist

01. None - 4:41
02. 4LIF3 - 3:35
03. Whatever May Come - 3:39
04. Liar - 3:43
05. Virus K - 3:45
06. If Only... - 2:59
07. War - 3:49
08. Use Your Strap On! - 3:32
09. Mutilation - 4:15
10. In/Visible - 3:54
11. Race Against Time - 3:52
12. H5N1 (By Psychosomatic) - 5:15
13. Ground Zero (By Psychosomatic) - 3:37
14. My Kiss (By Under All) - 5:57
15. Whip Me (By Under All) - 5:34
60. Like A Bullet From A Gun (Illicit Version) - 3:59
Line-up

Dominique Lallement – Programming, Vocals
Fred Sebastien: Vocals, De-Programming
Website

http://www.k-bereit.com/
/
http://www.myspace.com/kbereit
Cover Picture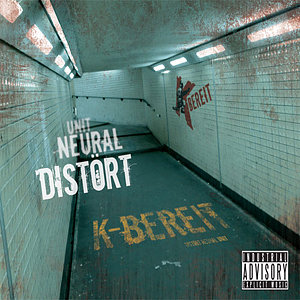 Rating

Music: 6
Sound: 6
Extras: -
Total: 6 / 10