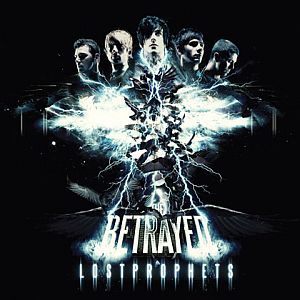 Title: The Betrayed
Artist: Lostprophets

Genre: Alternative Rock
Release Date: 29th January 2010
Label: Sony BMG
Album Review

LOSTPROPHETS, a rock band from Wales, UK, formed in 1997 during about 12 years of its existence released several demos, four studio albums and a great deal of singles. The first CD 'Thefakesoundofprogress' was recorded almost in a week and it was originally planned to be a demo, but shortly after the formation re-recorded its debut work and re-released it through Columbia Records. 'Start Something' and 'Liberation Transmission' came out in 2004 and 2006, respectively and both albums turned to be rather ambiguous. In the music, LOSTPROPHETS blends powerful unrestrained sound with accessibility and includes some pop elements, but usually the band's style is referred to nu metal and hard rock, yet there can also be found such tags as post-grunge, alternative rock. Besides in some songs one can easily notice a slight influence of punk, heavy metal and even emo: strong sometimes soft but still aggressive melodies combine with clean vocals, and the lyrics often bear the traces of disillusionment.
The band's new album 'The Betrayed' is just an ideal confirmation of the features mentioned before: simple unpretentious but catchy tunes, where even riffs and crazy drums supplement each other and compete for the leading position. Already the first song proves that LOSTPROPHETS can make really interesting and qualitative stuff without the frills, when everything is plain yet amusing and full of energy. The next composition entitled 'Dstryr/Dstryr' just adds fuel to the fire and the naked aggression struggles through the melody and vocals. As for the music in general I can't say it changes greatly during the whole CD and of course it's not diverse enough to impress a sophisticated listener, nevertheless there are several songs that sound rather intricate. First of all, the track 'It's not the End of the World, but I Can See It from Here' which is quite life-asserting and positive despite its title, thanks to its cheerful, a bit swinging riffs brings strong associations with the balalaikas, at least at the beginning. 'Next Stop, Atro City' stands out against a background of the smooth, glossed-over songs with its torn guitars and desperate singing. The last piece on the CD also pleases with its melody which becomes gloomier and calmer. In this sense I'd like to mark out 'Dirty Little Heart', very melodic and melancholic composition.
In the attempt to make their sound rougher the musicians overdid it a bit, besides they tried to be as noisy as possible but the crash seems to be somewhat plastic as if there has turned over a truck loaded with ping pong balls. But anyway 'The Betrayed' is definitely a good album and fans of the band won't be disappointed.
Tracklist

01. If It Wasn't for Hate, We'd be dead by now - 2:18
02. Dstryr/Dstryr - 4:28
03. It's not the End of the World, but I Can See It from Here - 4:19
04. Where We Belong - 4:37
05. Next Stop, Atro City - 3:01
06. For He's a Jolly Good Felon - 4:40
07. A Better Nothing - 4:45
08. Streets of Nowhere - 3:26
09. Dirty Little Heart - 5:42
10. Darkest Blue - 3:50
11. The Light That Shines Twice as Bright… - 5:52
Line-up

Ian Watkins - Vocals
Lee Gaze - Lead Guitar
Mike Lewis - Rhythm Guitar
Stuart Richardson - Bass
Jamie Oliver - Synth, Turntables, Samples, Backing Vocals
Luke Johnson - Drums, Percussion
Website

http://www.lostprophets.com/
/
http://www.myspace.com/lostprophets
Cover Picture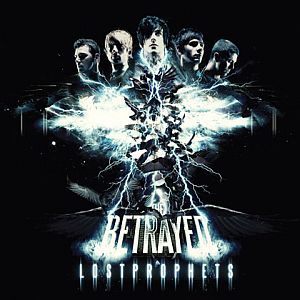 Rating

Music: 7
Sound: 8
Extras: -
Total: 7.5 / 10
{jos_sb_discuss:19}
See also (all categories):