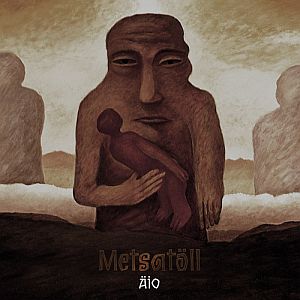 Title: Äio
Artist: Metsatöll

Genre: Heavy Metal, Folk Metal
Release Date: 3rd March 2010
Label: Spinefarm Records
Album Review

Estonian heavy metal outfit METSATÖLL was founded in 1999 and a bit later the musicians recorded the demo album 'Terast mis hanging me hinge'. The current line-up was formed only in 2004 and that year there was released another album entitled 'Hiiekoda' which brought the band the "Best Metal Act Award 2005" at the Estonian Music Awards ceremony. The other works of METSATÖLL were successful as well, so the number of fans of the formation was gradually getting bigger. This year the band came with the new CD 'Äio' which was mixed by the legendary producer and sound engineer Mikko Karmila.
The album starts with a melodic intro, conciliate and almost imponderable that can easily plunge a listener into a tranquil drowse and then carry them to a mysterious world. But the following track is just like a bolt from the blue when speedy guitars and furious drums tear the lyrical atmosphere to pieces and throw you into the middle of metal storm. The whole act is accompanied by vocals singing in Estonian and despite the general rigidity of music, this song like the rest of the material on the CD fascinates more and more. The next composition is less aggressive, but very fast and it rushes through your head slackening the pace for a while in order to start everything again. All sonic components perfectly interact and sound rather vivid and energetic. But there comes even more vigorous yet rather tuneful track with a slightly swinging rhythm and deep, rich melody that creates in your head pictures of the past.
The song 'Äio' is quite interesting with somewhat dramatic slant carrying a shade of obscurity. The other piece bears almost the same mood although it's more impressive and it both scares and attracts you. Meanwhile it follows by a calm, short but touchy composition written in the best traditions of folk metal and the music exactly conveys the meaning of the lyrics. Then we are back to the powerful, forceful tracks which hold a listener captive till the end of the CD and only the final song is rather smooth comparing to the previous ones. To sum it all up I must say the album doesn't strike one's imagination with musical experiments but it definitely is full of good, qualitative music and lover of metal will find something interesting for themselves.
Tracklist

01. Ema hääl kutsub (Mother's Voice is Calling) – 2:11
02. Kui rebeneb taevas (As the Sky Bursts Asunder) – 4:29
03. Tuletalgud (Feast of Fire) – 4:05
04. Vaid vaprust (Only Bravery) – 3:43
05. Äio (Äio) – 3:18
06. Vihatõbine (Rage-tainted) – 5:29
07. Kuni pole kodus, olen kaugel teel (Until I Arrive At Home, I'm On A Distant Road) – 2:36
08. Vägi ja võim (Of Power and Might) – 5:22
09. Minu kodu (My Home) – 5:37
10. Nüüd tulge, mu kaimud (Come Now My Kindred) – 3:25
11. Roju (Old Buffoon) – 4:20
12. Kabelimatsid (Chapel Boors) – 4:31
13. Verijää (Blood-ice) – 6:25
14. Jõud (Might) – 4:49
Line-up

Markus - Vocals, Guitars, Lokulaud
Lauri - Torupill, Flutes, Kannel, Ängipill, Mouth Harp, Acoustic Guitars, Vocals
Kuriraivo - Bass, Bass Mandolin, Shrieking and Screaming
Atso - Drums, Stink Drum, Vocals
Website

http://www.metsatoll.ee/
/
http://www.myspace.com/metsatoll
Cover Picture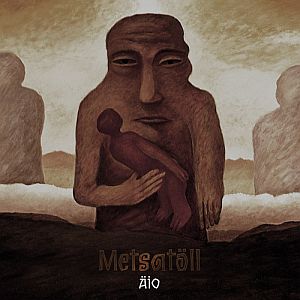 Rating

Music: 9
Sound: 9
Extras: -
Total: 9 / 10


{jos_sb_discuss:19}