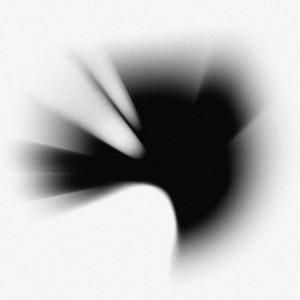 Artist: Linkin Park
Title: A Thousand Suns
Genre: Experimental Rock
Release Date: 10th September 2010
Label: Warner Bros




Album Review

There has been a lot of mystery to where LINKIN PARK would go after their 2007 release of 'Minutes to Midnight'. It was a very difficult album to enjoy because it was more mainstream rock oriented rather than the usual Electronica / Rap Rock / Hard Rock that their first two albums involved. There was a less sharing of vocal duties between Mike Shinoda and Chester Bennington (each usually sang on separate songs; Bennington more than Shinoda) and the music was much less engaging, both in musical structure, and lyrical content. Something had to change. Since 2007, the members of LINKIN PARK have been busy with their own projects, branching, exploring, creating, and did not even consider 'A Thousand Suns' until 2008. Wanting to deconstruct and remake, the album has been a bit of a hush-hush project with little information being leaked to the public, save for teasers on the website. The only real thing that they've done is a band is making an appearance on 'Transformers II' with the hit track, 'The Great Divide'. Now, 2010, 'A Thousand Suns' has come to fruition. While it still rings in the vein of 'Minutes to Midnight', it is safe to say that LINKIN PARK has made their most experimental album yet, blending the 'Reanimation' remix album and bits of their last album to deliver something that will hopefully get their fans excited again.
'A Thousand Suns' is truly an experiment. Mostly it is a mix up of interludes with actual, full length songs, but each track features plenty of electronic experiments, a mix of Rap, Rock, and all the things that made LINKIN PARK so enjoyable from their debut. The only thing missing is the anger and a lot of screaming from Bennington, but the maturity and complexity of the album makes up for that completely. The first two tracks are one in the same, but just split up. The first part, 'The Requiem', starts out as a jumbled mess of mixed up beats, but eventually evens out with 'The Radiance', which gives way to a spoken word sample that has made its appearance on numerous band's work, such as 'Oionos' by THE FORESHADOWING. Basically, that is how the rest of the shorter songs go: all spoken word samples or recording. 'Burning The Skies' is the first full length track which features piano, electronic beats, and a tempo very similar to 'The Great Divide'; it almost a softer version of the track compared to the hard rock one. Bennington sings solely on this album; much of his vocal style is clean and mellow, much like his solo album which came out in 2009. After the brief 'Empty Spaces', which serves a rather useless track for its cricket sound, things really get interesting. 'When They Come For Me' is a heavy dance / Electronica influenced track with Shinoda rapping away with his usual creative rhymes. Bennington also adds vocal talents, but instead as a backing wail that really gives the track depth. It isn't the typical rock/ rap track that one would hear and really starts to pull LINKIN PARK out of the hole they dug with 'Minutes to Midnight'.
'Robot Boy' is another experimental track that is piano driven with Bennington singing with a vocoder, making his voice sound like that of a machine. It is a very melodramatic track that again resembles his work on his solo album, but the backing electronic beats and synth keep it from being a complete copy. With 'Jornada del Muerto' follows an electronic mix up that is a great lead up to the most unique LINKIN PARK track ever done: 'Waiting For The End'. On this track, Shinoda and the band transform the beat into a reggae beat before Bennington joins in with piano and more electronic influences. His soft vocal patterns are different from the usual anger or angst driven style he usually does; here he sounds at peace and the song is almost "happy sound". One would never think the day would come - usually LINKIN PARK is depressing or angry - but this track changes will change that opinion. 'Blackout' is the only track that will show Bennington's angry side since he actually starts screaming for once. He even raps a bit, which doesn't really suit his style. Shinoda is better at it, but since this is an experimental album it is perfectly appropriate that he tries. The electronic influences are very strong here, especially during the interlude where they distort Bennington's voice all over the place, creating the perfect remix right before everything calms out and he starts singing normally.
'Wretches and Kings' is a more typical LINKIN PARK song with any resemblance to the 'Hybrid Theory' days (the first album). Shinoda raps over electronic beats and aggressive drumming while Bennington screams during the verses with the guitars and bass distorted sound crunching along. It would be hard to admit this is hard rock due to the electronic influences, but it is definitely catchy. 'Wisdom and Love' is the only interlude track where the band does some tinkering. It starts out normal but eventually begins to sound more and more robotic as the track ends. 'Iridescent' takes some time to grow on the listener because it sounds way too similar to the third track, but Shinoda layers his singing with Bennington to make it sound different, and when there's a whole choir that jumps in the end, the song is already a one of a kind for LINKIN PARK. 'The Catalyst' is the first single released, and is one of the only tracks that really has any solid ground to sounding like something from 'Minutes to Midnight'. It is probably one of the weakest tracks on the album because it actually has some cohesion and repetition where as all the tracks are experimental wonders. But, a single had to come out of here somewhere, as that is the politics of the music industry. Basically, it combines the flavours of 'The Great Divide' and 'Shadow of the Day' (a single from 'Minutes to Midnight'). Of course, LINKIN PARK did not want to end an experimental album on a mainstream hit. 'The Messenger' isn't electronically experimental, but it's the first fully acoustic song to only feature Bennington singing and an acoustic guitar with some piano. It's an excellent ballad that should be appreciated for its ingenuity and difference in style from the other songs. Although Bennington's screams seem a bit worn out at times, his singing is undeniably powerful.
Already there has been a lot of mixed reception for the music; some call it revolutionary, and others call it a mess. While it does seem like both Bennington and Shinoda took material from their solo albums and mashed it together to create the 'new' LINKIN PARK, the result is undeniably interesting. Once again, the fortunately throw fans off track in a new direction and dodge the chains of trying to be a solid, sell-out commercial band. The fire seems to be back since 'Hybrid Theory' made its debut appearance and had people buzzing all over about just how awesome the band was. Although 'A Thousand Suns' isn't as much as an eye opener at that, it certainly slaps the face of fans who have been complaining about too much similarity between tracks with the recent albums and lets them know that this latest album is a return to diversity. And it is a much welcomed return, at that.
Tracklist

01. The Requiem (2:01)
02. The Radiance (0:57)
03. Burning the Skies (4:13)
04. Empty Spaces (0:18)
05. When They Come For Me (4:53)
06. Robot Boy (4:29)
07. Jornada del Muerto (1:34)
08. Waiting For The End (3:51)
09. Blackout (4:39)
10. Wretches and Kings (4:10)
11. Wisdom, Justice, and Love (1:38)
12. Iridescent (4:56)
13. Fallout (1:23)
14. The Catalyst (5:39)
15. The Messenger (3:01)
Line-up

Chester Bennington – vocals
Rob Bourdon – drums
Brad Delson – guitars
Dave Farrell – bass
Joe Hahn – turn-table, synth
Mike Shinoda – vocals, guitar, keyboard
Website

http://www.linkinpark.com/
Cover Picture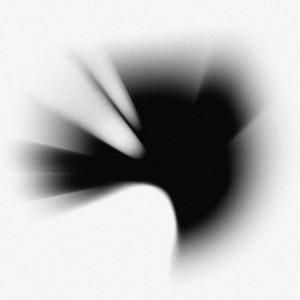 Rating

Music: 8.5
Sound: 10
Total: 8.5 / 10
{jos_sb_discuss:19}