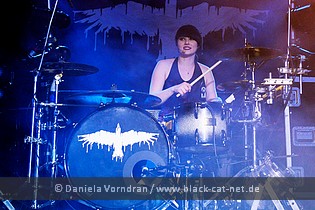 Matrix, Bochum, Germany
23rd October 2011
Mono Inc., Stahlmann

MONO INC. alone is reason enough to make a long journey for many. MONO INC. and STAHLMANN guarantee a sold-out venue as happened on this late October evening when a centipede made of countless fans waited to get inside to celebrate together.



Stahlmann

STAHLMANN kind of just started their career, founded in 2008 and already making a kick-start with their first release, which is the EP 'Herzschlag' that cracked into the German Alternative Charts on #20. Their tour credits already include sharing the stage with DORO, IN EXTREMO, SALTATIO MORTIS or EISBRECHER. The eponymous debut album has been released on 17th September 2010. STAHLMANN is Mart (vocals, programming), Alex (guitar, programming), Tobi (guitar, programming), Fire-Abend (bass) and O-Lee (drums). http://www.myspace.com/stahlmannmusik / http://www.stahlmann.tv / https://www.facebook.com/pages/Stahlmann/138756019513864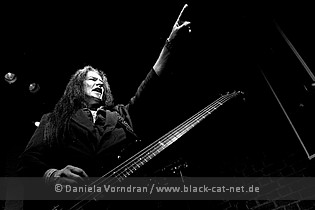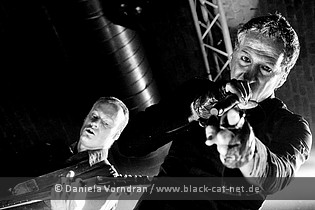 Music & Performance
First act for tonight inside the already packed tube of the Matrix were the steel blue guys of STAHLMANN who've done very well since they first appeared on the radar. The mixture of hard metal rhythms and sounds, electronics and sonorous vocals hit the right nerve with the crowd, some of which eagerly waiting for the main act. When the opening 'Willkommen' kicked in it was all about shaking your head to the beat. Given the limited space everyone had that was a pretty impressive thing to do. Contrary to other evenings, there was a little catwalk built up that split the photo pit in half, a very welcomed opportunity for singer Mart to get closer to the audience. He used it very often actually. Since STAHLMANN aren't just a band to watch but one active participation is required, Mart a while later explained how things are handled on a STAHLMANN show. Was a little surprised to see everyone knew the drill already. Less work for him, so he and his band mates could focus on their main jobs more. A memorable warm-up gig!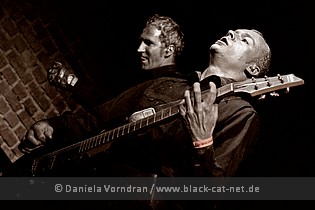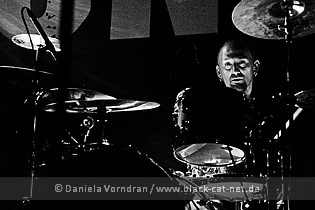 Setlist
01. Wilkommen
02. Marschieren
03. Stahlmann
04. Kaltes Herz
05. Göttin
06. Hass Mich
07. Herzschlag
08. Stahlwittchen
09. Teufel

Rating
Music: 7
Performance: 8
Sound: 7
Light: 7
Total: 7.3 / 10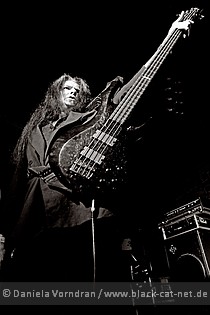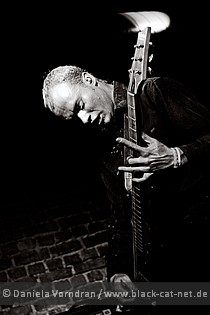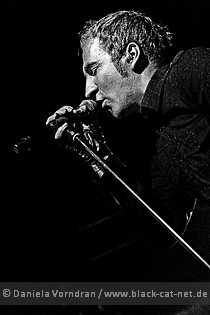 Mono Inc.

MONO INC. formed as MONO69 in 1998, beginning of 2003, Manuel Antoni fills in the vacant position as bassist and hence completes the line-up. The self-released debut 'Head under Water' followed then in autumn 2003. The year 2006 brought one of the worst surprises a band is able to encounter. The departure of their former singer, however a proper replacement was to be found quickly with drummer and songwriter Martin Engler. Katha Mia would take over drum duties for him from there on. As it turns out, the idea to put Martin to the front wasn't a bad one at all; ever since the band has grown more popular than ever expected. 2007 sees the release of the next record 'Temple of the Torn' to be followed only one year later, exactly in June 2008, with the third album 'Pain, Love & Poetry'. The band's newest album is named 'Viva Hades'. MONO INC. is Martin Engler (vocals), Manuel Antoni (bass, vocals), Katha Mia (drums) and Carl Fornia (guitar, vocals). http://www.mono-inc.com/ / http://www.myspace.com/monoincmusic / https://www.facebook.com/monoinc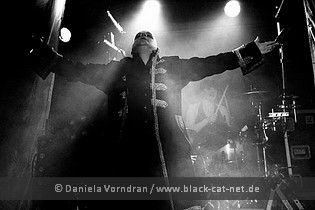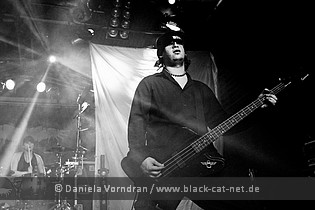 Music & Performance
Quickly after STAHLMANN left, the stage hands rebuild and prepared everything for the MONO INC. Gig. So the waiting time for the show was comparatively short and soon the lights dimmed for the intro to sound and for shapes to appear behind a veil to drop when the rhythms to 'Admiration Hill' kicked in. Needless to say that they were going completely crazy once Martin appeared in his Captain's jacket… and yet I still do. 'Forgiven' pulled through next and upon starting the hands went up and the chorus sang along by many around. The band presented themselves in top shape and once again showcased their talent to control even a larger crowd like this one in the sold-out venue. A song off the recent album that has become a fan favourite and was celebrated as the anthem it is. Its name is 'Viva Hades'. 'Tired of the Day' is one of my personal favourites and hailed accordingly. Not uncommon for MONO INC. Is that they throw in an acoustic section halfway through their shows. This one included a heartfelt t acceptance speech including hopes the band might fill one bigger venue next time either. I think that's not impossible at all given the still growing fan base.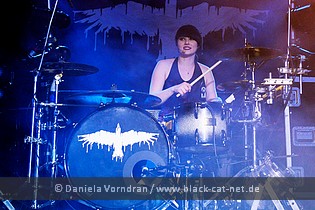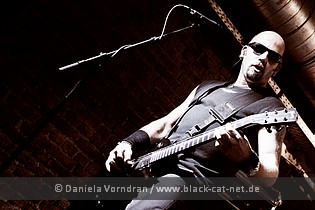 On a musical note, the acoustic performance included an interpretation of LEONHARD COHEN's 'Hallelujah'. Usually, I'm a fan of that song but this take didn't get to me at all. Mostly because the vocal range, in my opinion, is not suitable for the track. Anyway, it's been sung along loudly and hailed as the great song it essentially is. The propulsive spirit and catchy vibe of 'This is The Day' blew away the melancholy 'Potter's Field' left. 'Temple Of The Torn' once more came up with a brilliant drum solo acrobatic session thingy. No seriously, always a pleasure to watch. Of course, 'Voices Of Doom' couldn't be the end and the band had to come back for a firm encore, including such songs as 'Symphony Of Pain' or 'The Best Of You'. I think we all can agree that MONO INC. Rocked the house this night and I think we also agree that the Matrix won't be enough next time MONO INC. They will play a show around here though. The Turbinenhalle in Oberhausen really isn't such a bad idea, where the show is scheduled for 6th October 2012.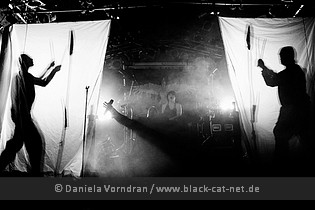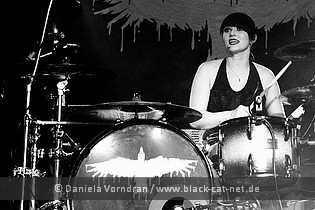 Setlist
01. Admiration Hill
02. Forgiven
03. Gothic Queen
04. A Love that never dies
05- Comedown
06. Viva Hades
07. Tired Of The Day
08. C'est La Vie
09. Hallelujah / Passenger (Martin Acoustic)
10. In My Heart
11. Potter's Field
12. This Is The Day
13. Temple Of The Torn
14. Drum section
15. Revenge
16. Voices Of Doom
----
17. Symphony of Pain
---
18. The Best Of You
---
19. Get Some Sleep

Rating
Music: 9
Performance: 9
Sound: 8
Light: 8
Total: 8.7 / 10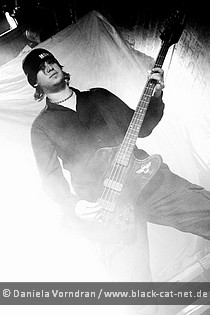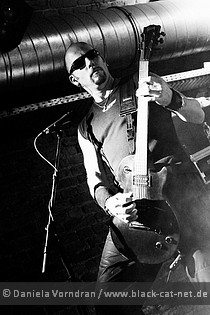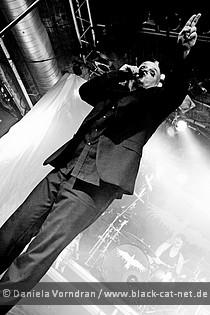 All pictures by Daniela Vorndran (http://www.vorndranphotography.com / http://www.black-cat-net.de/ / http://www.myspace.com/vorndranphotography / http://www.facebook.com/blackcatnet)