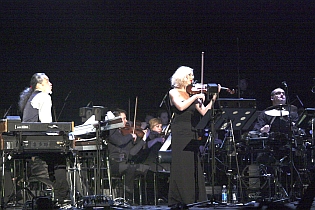 Oktyabrskiy Big Concert Hall, St. Petersburg, Russia
19th February 2014
Kitaro – "Kitaro's 2014 Symphonic World Tour"

On 19th February, the famous renowned award-winning Japanese musician and composer KITARO came to St. Petersburg for a concert. His musical career started back in 1973 from being the part of FAR EAST FAMILY BAND. Then he decided to start a solo career and make a journey over South-Eastern Asia where he discovered a new life-approach which made him stick to the genre of new-age music, which aims at bringing the relaxation and optimistic feelings and usually includes a lot of exotic and folk motives.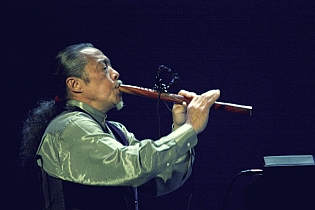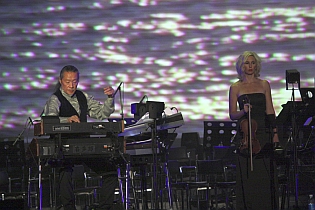 So his first album was released in 1978 and since then his impressing discography includes around 50 albums. In 1993, KITARO won a Golden Globe award for the best original soundtrack for the movie 'Heaven and Earth'. Later in 2001, he won the well-deserved Grammy award for the album 'Thinking of you'. But except the musical side, he also tried his hand in many other fields, like: directing, photography, pyrotechnics, also he creates the elements of his shows himself, so no wonder that the audience is always expecting the breathtaking mixture of relaxing music and visual side of it, and not in vain.
https://www.facebook.com/Kitaro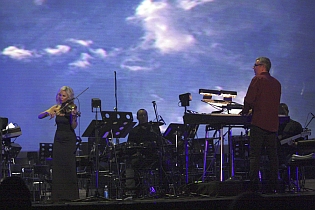 Music & Performance
In St. Petersburg, the first part of the show consisted of the old and well-known tracks. First KITARO himself performed a masterful and meditative flute solo. Then in the next compositions the sound of gong and violin were added, which created the really special Asian flavour sending the audience into the blissful half-awake state. Then came the second part of the concert, which actually was the main one. KITARO and the members of his official musical support band were joined at the stage by St. Petersburg Symphonic Orchestra. With such an incredible support, KITARO performed his new material, and the atmosphere got immediately different: more solemn and dramatic, although preserving the Japanese atmosphere all the same.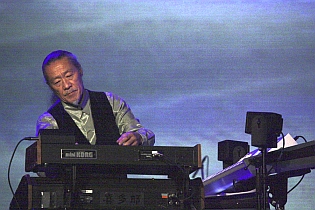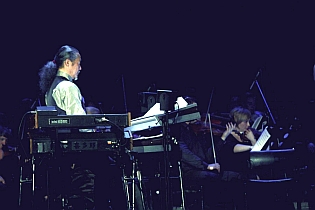 The setlist was flowing like water from one song to another, creating the impression of one big and carefully planned composition. The stage-lights also were the carefully pre-planned part of the show which added the even more mystical and eerie feeling to the already special atmosphere, carrying the attentive listeners even farther from the reality and everyday life.
Rating

Music: 8
Performance: 8
Sound: 8
Light: 7
Total: 7.7 / 10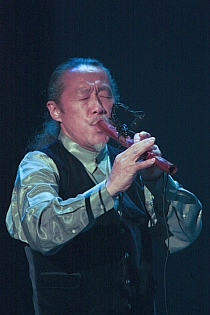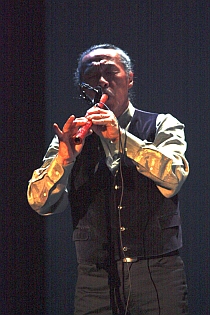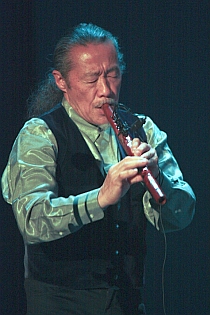 All pictures by Varja Lintu