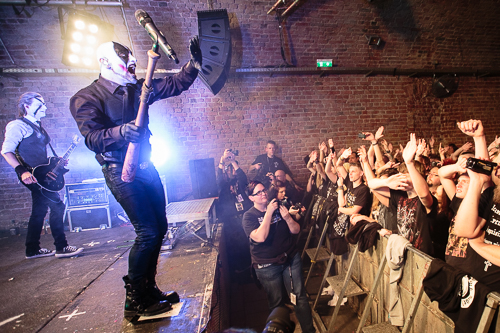 Matrix, Bochum, Germany
24th October 2014
Megaherz & Stoneman

MEGAHERZ were guests at the Matrix in Bochum on 28th October to present their new album 'Zombieland'. As support, they not only brought their newest release but also STONEMAN from Switzerland.
Stoneman

With a sheer never-ending intro, STONEMAN opened the evening in front of a still manageable crowd and used the following thirty minutes to present their newest work extensively. Songs from part releases were missed out completely. But the audience did not care about that fact. And also they did not care about such passages "wer ficken will muss freundlich sein" roughly translated as "who wants to fuck needs to be friendly". Such phrases surely belong more to El Arenal instead to such a concert in my opinion. At the end, the red curtain ('Der rote Vorhang') was falling literally spoken and left a well warmed up audience.
https://www.facebook.com/stonemanmusic
Setlist

01. Mord ist Kunst
02. An die Geräte
03. Freundlich sein
04. Goldmarie
05. Liebe Liebe
06. Liebeslied
07. Es brennt ein Licht
08. Der rote Vorhang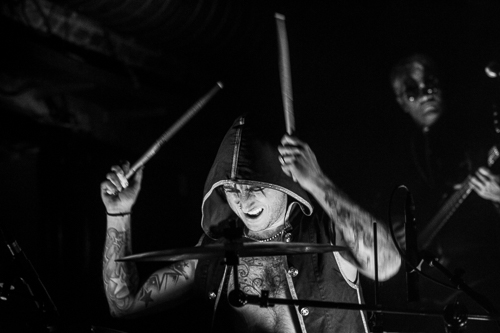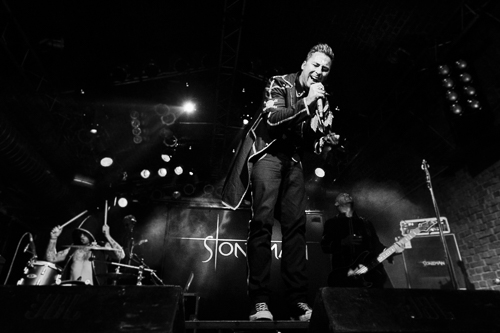 Megaherz

As expected, MEGAHERZ opened their set with the title track of their new album 'Zombieland' and underlined this Last Days scenario vey moody with zombie performers, who first got a move on stage and later walked through the audience area. During the following show, MEGAHERZ presented a solid extract from 'Zombieland' and their older albums. Of course, hits like '5. März' or 'Heuchler' could not be mossed out. Either could the first single release 'Himmelsstürmer'. The audience was really lyrics-proof and also in best party mood. They turned the hall into a boiling pot. And so, the regular set flied away and while Lex explained that he consumes now apple spritzer instead of Jack Daniels, so protect his voice, he also introduced the encore, which was, of course, mounting in 'Miststück'.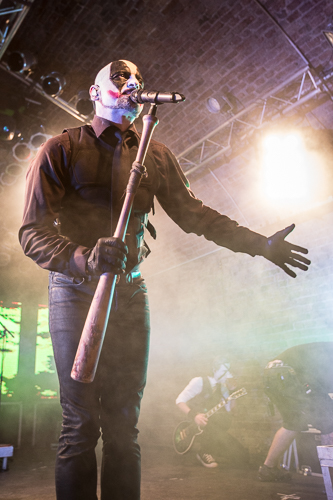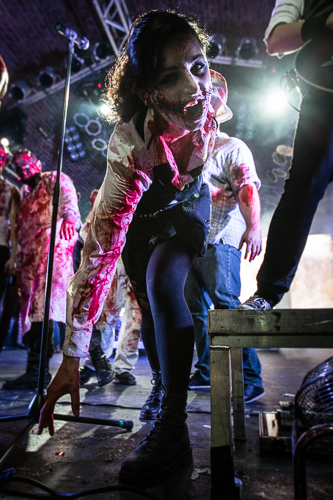 For new and old fans, the Zombieland Tour of MEGAHERZ offers what you can wish for and I think there was no one who did not get his money's worth. I only missed 'Freiflug' for a perfect setlist – but well, you cannot have it all.
https://www.facebook.com/OfficialMegaherz
Setlist

01. Zombieland
02. Fanatisch
03. Prellbock
04. Dein Herz schlägt
05. Blender
06. Mann im Mond
07. Lieblingsfeind
08. 5. März
09. Hurra wir leben noch
10. Unter Strom
11. Schwarzer Engel
12. Augenblick
13. Gegen den Wind
14. Heuchler
15. Jordan
16. Gott sein
---
17. Jagdzeit
18. Himmelsstürmer
19. Für immer
20. Miststück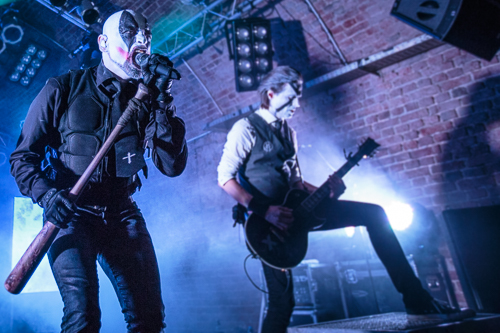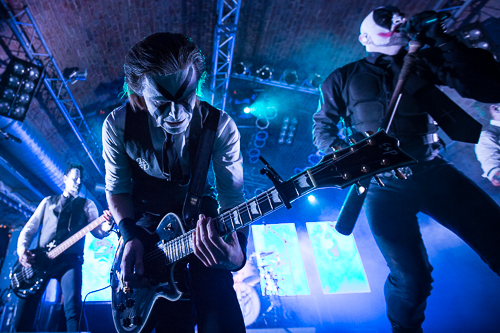 Full Gallery

All pictures by Matthias Irrgang (
http://www.mindbreed.de/
)