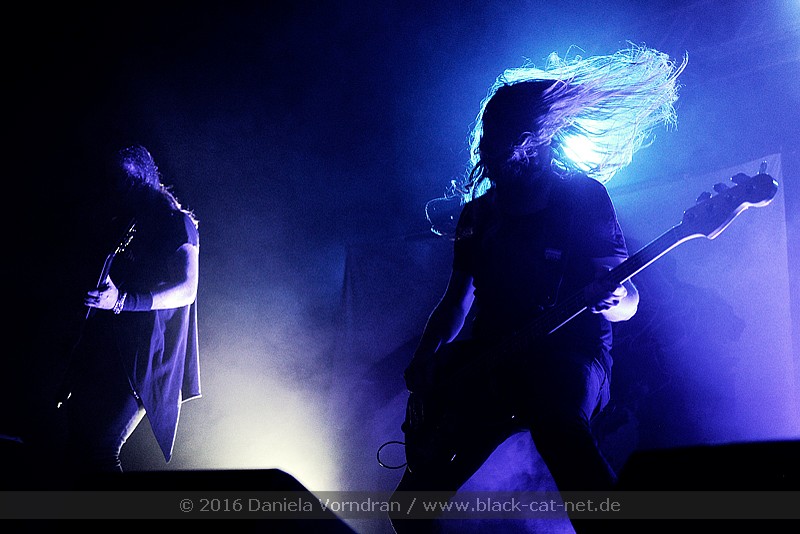 Live Music Hall, Cologne, Germany
30th of September 2016
Katatonia & Agent Fresco

Last Friday we took a musical trip to the lands of midnight sun and everlasting nights. KATATONIA left their homeland in Sweden on a European tour entitled "Fallen Angels" presenting their new album and AGENT FRESCO left their isolation to join the tour as guest band. A night of Scandinavian dark & alternative rock.
Agent Fresco

AGENT FRESCO is an Icelandic band, combining pop, alternative, art, metal, and math-rock, formed in 2008 just weeks prior to competing in the Músíktilraunir (an Icelandic version of Battle of the Bands) which they won. They also won "best guitar", "best drumming" and "best bass playing". Their first release was the EP 'Lightbulb Universe'. They have released two full-length albums: 'A Long Time Listening' in 2010 and 'Destrier' in 2015.
www.agentfresco.is
/
https://www.facebook.com/agentfresco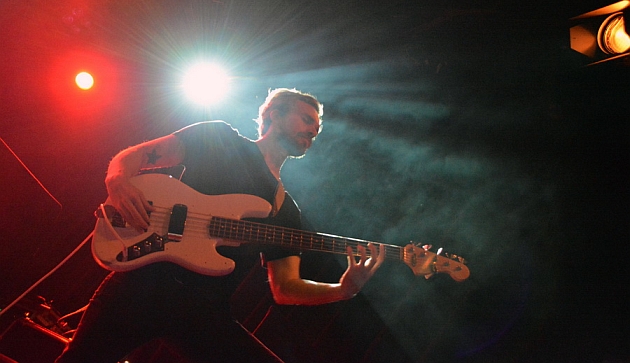 Music & Performance

There is an intimate feeling, a sense of friendship in the way these musicians stand on stage. Eye contact with each other and sometimes even their back to the public while Arnór Dan Arnarson (lead singer) roams on stage like a wild cat. His sweet voice floats over elaborated drums (Hrafnkell Örn Guðjónsson), bass (Vignir Rafn Hilmarsson) and guitar (Þórarinn Guðnason) arrangements. The boys from Reykjavik are good musicians and their sound is compact. Their lyrics go from despair to anger. Despite the long setlist, unusual for a guest band, the crowd approved with applause. Arnór Dan gave their thanks with exceptional respect.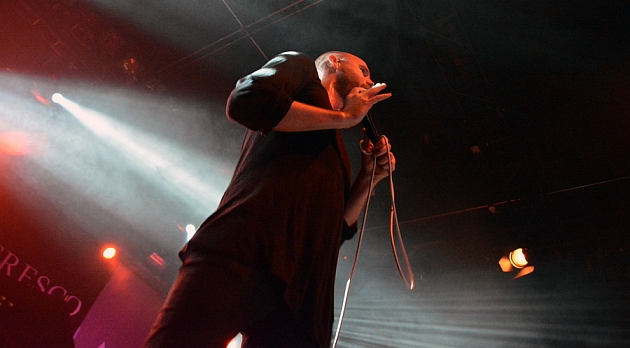 Setlist

01. Anemoi
02. He is listening
03. Howls
04. Pyre
05. Wait for me
06. See hell
07. Angst
08. Bemoan
09. Paused
10. Tempo
11. Dark water
12. Eyes of a cloud
13. Catcher
14. The autumn red
Rating

Music: 8
Performance: 7.5
Sound: 8.5
Light: 7
Total: 7.75 / 10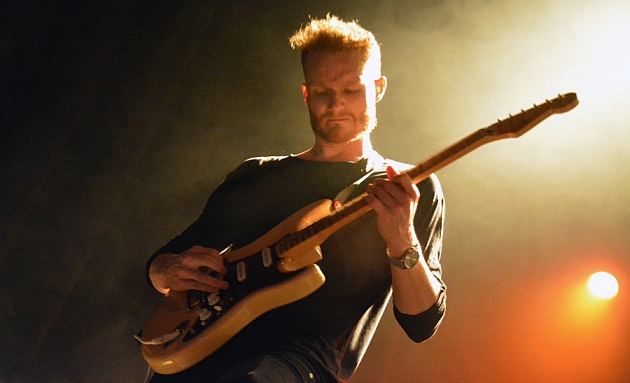 Katatonia

KATATONIA is a Swedish metal band formed in Stockholm in 1991 by Jonas Renkse (vocals) and Anders Nyström (guitar, backing vocals). Their increasing popularity lead them to add more band members for live performances, though outside of the band's founders, the line-up was constantly changing. The band has released ten studio albums registering their ever changing sound over the course of their three decade spanning career. From their origin of doom metal to their contemporary alternative sound they have eloquently avoided the gothic metal genre, what according to Nystrom, is where most bands tend to fall.
http://katatonia.com/
/
https://www.facebook.com/katatonia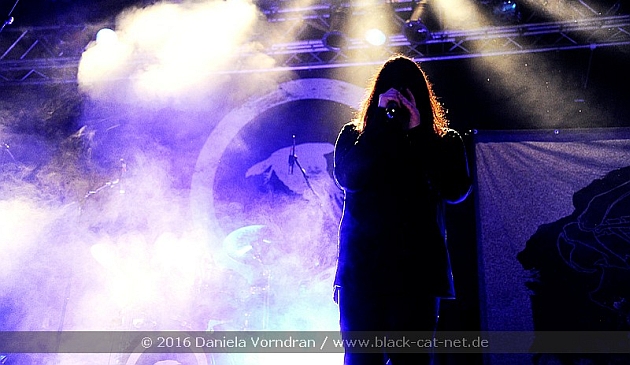 Music & Performance

I really like bands with good image and KATATONIA has it. A smoky stage and their misty shapes lighted from the background. Something obscure was going on there. Paradoxically their first song was 'Last song before we fade' from their new album, a powerful sample of their new progressive rock sound. A ten year step back in time brought us the alternative metal of 'Deliberation' and then back to the present with 'Serein'. Jonas Renkse's clean voice and "thick" wall of sound by Anders Nyström (guitar) , Roger Öjersson (guitar) and Niklas Sandin (bass) to the rhythm of Daniel Moilanen's drums. As they took us further back in the time into their repertoire of doom metal, boys and girls were shaking their beautiful long hair to the rhythm of despair, dread, and impending doom… and back to present. The band left the stage twice and they were called back by a hungry audience. The powerful and oppressive 'Foresaker' was the closing.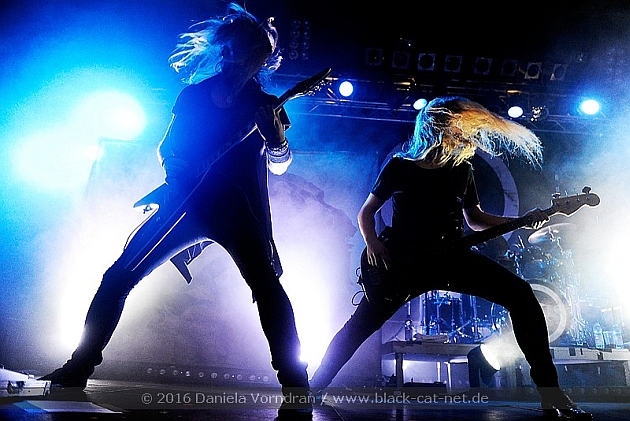 They played songs from their last seven albums covering fifteen years career of an ever changing band devoted to metal on a ritual to the birth of their new album 'The Fall of Hearts'.
Setlist

01. Last song before the fade
02. Deliberation
03. Serein
04. Dead letters
05. Day & then the shade
06. Serac
07. Teargas
08. Criminals
09. The longest year
10. Evidence
11. The racing heart
12. Soils song
13. Old heart falls
14. 4 my demons
15. Leaders
16. In the white
17. Forsaker
Rating

Music: 9
Performance: 8
Sound: 8
Light: 8
Total: 8.25 / 10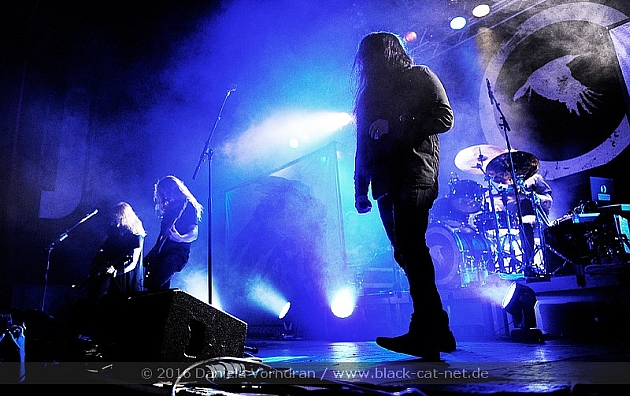 All pictures by Daniela Vorndran - Katatonia (
http://www.vorndranphotography.com
/
http://www.facebook.com/blackcatnet
) and Daria Tessa - Agent Fresco