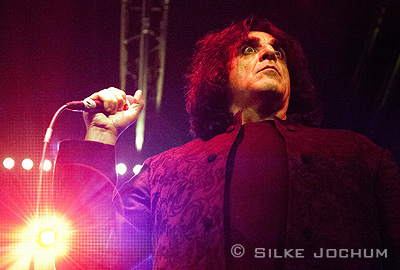 Die Kantine, Cologne, Germany
3rd December 2016
Killing Joke & special guest: Death Valley High

KILLING JOKE are back and as active as if they had never been away, as if there were no breaks in the career of these legendary British post-punks. Still as thrillingly doomy and apocalyptic as ever, the JOKE returned to the fray with original members Youth, Jaz Coleman, Geordie Walker and Paul Ferguson. Incorporating a few more technological innovations, but basically the same band that made 'Wardance' and 'Love Like Blood'. On a misty night in Cologne, this legendary band rocked Die Kantine with a revisit of their awe-inspiring back catalogue and played some newies. Glamorous American quartet, DEAD VALLEY HIGH opened the evening as guest band.
Death Valley High
DEAD VALLEY HIGH is a San Francisco based band formed in 2006 which musical style is a mix of Goth, New Wave, Dance and Alternative. Initially formed by Reyka Osburn on lead vocals, guitar & synths, the band dropped its debut 'The Similarities of the Loveless and the Undead' in 2007. Since 2013 the 'Doom Pop' quartet logged over two years on the road, touring alongside bands like MINDLESS SELF INDULGENCE, ††† (CROSSES), FILTER, ORGY, and VAMPIRES EVERYWHERE! That experience left an indelible imprint on the band. Their 5th album 'CVLT [AS FVK]', released in November this year, was produced by Ulrich Wild (WHITE ZOMBIE, DEFTONES).
http://www.deathvalleyhigh.com
/
https://www.facebook.com/deathvalleyhigh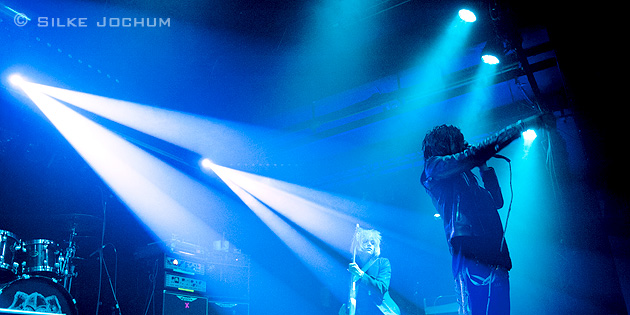 Music & Performance

DEAD VALLEY HIGH came up on stage on glamorous looks. Their first song was 'Sunshine Cleaners', which also opens their latest album 'CVLT [AS FVK]' released in November this year; a song with danceable beats and distorted vocals, occasionally accompanied by a shrill second voice and changing drum parts resulting in interesting tempo changes. The second song was 'Ick Switch' from their latest album as well; a song which was obviously composed and produced using MARILYN MANSON's 'Beautiful People' as template. Reyka Osburn, Adam Bannister, Chris Sanders, and Huffy Hafera played a short but explosive setlist. The closing was with 'DVH the Movie' from their first album 'The Similarities of the Loveless and the Undead' released in 2007. Their performance was powerful, with good management of stage acting. Unfortunately the sound didn't help much. I could hardly hear the guitars. Actually I had to buy their latest CD to hear how their songs really sound.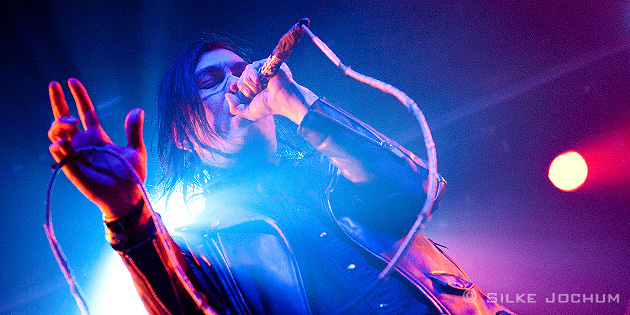 Setlist

01. Sunshine Cleaners
02. Ick Switch
03. Psalm Bitch
04. How2Kill
05. Multiply
06. Warm Bodies
07. DVH the Movie
Rating

Music: 6
Performance: 7
Sound: 6
Light: 8
Total: 6.75 / 10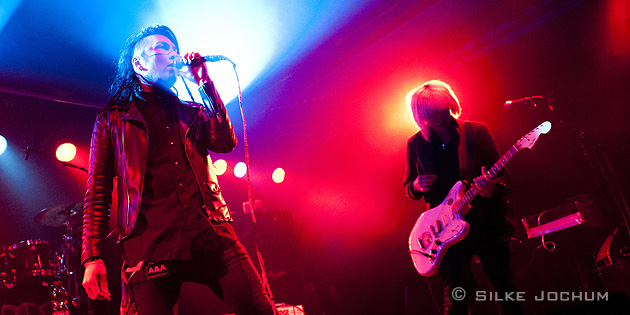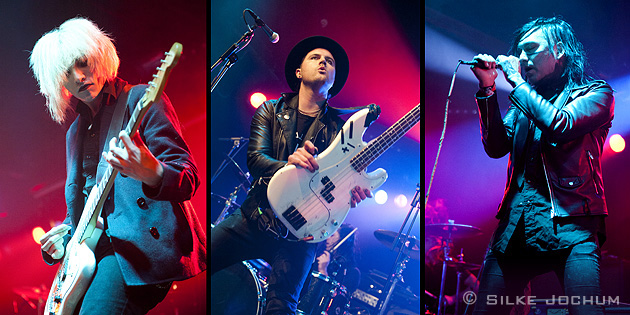 Killing Joke


KILLING JOKE are a British rock band formed in London in October 1978. The original line-up included Jaz Coleman (vocals, keyboards), "Big" Paul Ferguson (drums), Geordie Walker (guitars) and Martin "Youth" Glover (bass). Their first album 'Killing Joke' was released in 1980. They achieved mainstream success in 1985 with both the album 'Night Time' and the single 'Love Like Blood'. Over the last 38 years, the band has passed through many changes; including a 10 year break. In February 1982, Coleman and guitarist Geordie moved to Iceland. The reason being that they felt there was more chance of surviving the oncoming apocalypse, which Coleman predicted was imminent. The band caused controversy with a poster supposedly showing Pope Pius IX walking down rows of Nazi soldiers giving the Hitler salute.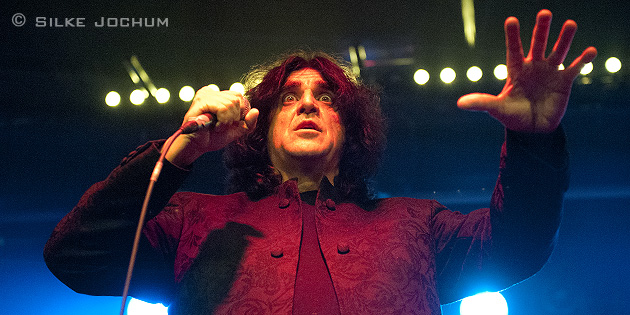 In actual fact, the figure was German Abbot Schachleiter, who was known as a Nazi sympathizer. In 1991 Coleman immigrated to New Zealand to live on a remote Pacific island, and KILLING JOKE entered a hiatus period. In 2008, the original KILLING JOKE line-up reunited, following the death of bassist Raven. Coleman said at the time:
"Everything came together when we all met at Raven's funeral. It was funny the unifying effect it had on all of us. It made us realize our mortality and how important KILLING JOKE is to all of us."
Last year, they released their 15th studio album 'Pylon' which was received with enthusiasm by both critics and fans.
"Still angry, still vital",
Neil Gardner wrote, meeting pretty much the point. And the journey of these legendary rockers continues.
http://www.killingjoke.com
/
https://www.facebook.com/killingjokeofficial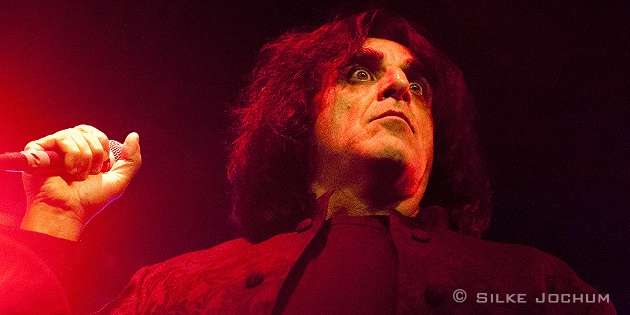 Music & Performance

Great venue and what a setlist! Combining songs from the recent album 'Pylon' (2015) and gems from the all times. Despite the bad sound quality, the band was on fire, sounding tight and powerful: Roger "Youth" Glover (bass), "Big" Paul Ferguson (drums), Geordie Walker (guitars) and Rezza Udin (keys)! The opening was with the dark and enigmatic 'S.O.36' from their debut album. "Good evening!" Jaz said and it was already time for the sublime 'Love Like Blood'. "Well, it looks like the age of man is coming to end, it's time to drink and fuck", Jaz said and an exploding and overwhelming 'Eighties' came upon us! From 1985's 'Night Time' (featuring both 'Love Like Blood' and 'Eighties') the band went to the newest album.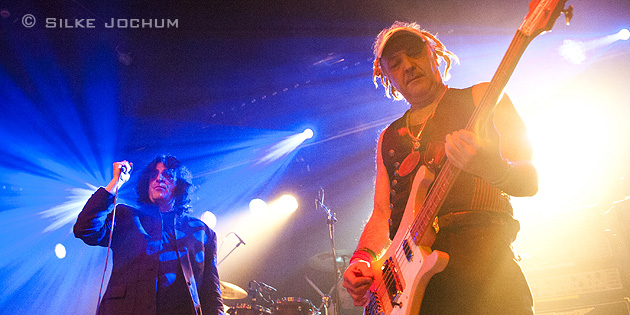 An impressive and breathtaking 'Autonomous Zone' was played and then, "we are all prepared for war, war is upon us, a new cold war", and 'New Cold War', from 'Pylon', followed. Then the 'Pandemonium' album was visited with an amazing performance of 'Exorcism'. I like KILLING JOKE's evolution towards their most recent albums such as 'Pylon', 'MMXII' and 'Absolute Dissent' (2010). The goth spirit with catchy melodies is combined with the raw power of their earlier material and the later flirts with industrial and metal. The band returned to 1980 with an awesome 'Requiem' and a grand 'Change'. Jazz aimed at his bandmates, "go on, give it to them!" and the heavy dub rock of 'Turn To Red' (1979) followed.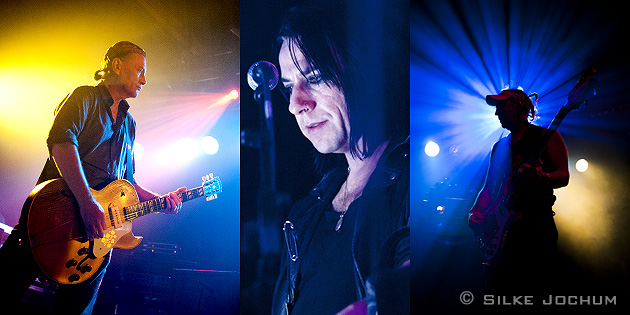 Brilliant! Coleman's ironic introduction to the danceable 'European Super State' was "I like Europe because it's civilized, I feel safe here unlike other places…" 'I Am The Virus' fits very well with the 1980's 'Complications' which followed immediately afterwards. A last round of some of the finest raw oldies such as 'Unspeakable', 'The Wait' and 'Psyche' and that was unfortunately the end of the concert. After a short wait, KILLING JOKE returned for some encores announcing "Well the war is scheduled for next year, you do know that? We are going to do a war dance!", and a damned 'Wardance' was upon Cologne. The show came to its final step with a magnificent 'Pandemonium'!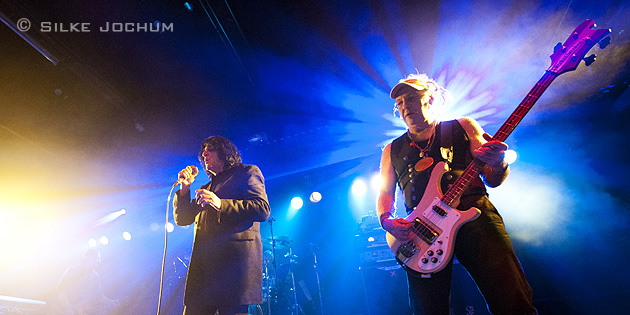 I must say that despite the bad sound quality this one is in my opinion the best JOKE gig ever, with no doubt a night to remember...
Setlist

01. S.O.36
02. Love Like Blood
03. Eighties
04. Autonomous Zone
05. New Cold War
06. Exorcism
07. Requiem
08. Change
09. Turn to Red
10. European Super State
11. I am the Virus
12. Complications
13. Unspeakable
14. The Wait
15. Psyche
---
16. Wardance
17. Pandemonium
Rating

Music: 9
Performance: 10
Sound: 6
Light: 8
Total: 8.3 / 10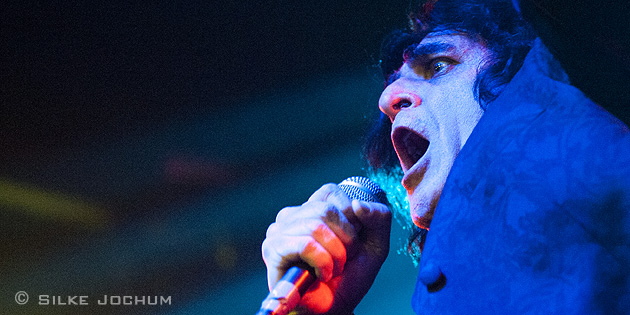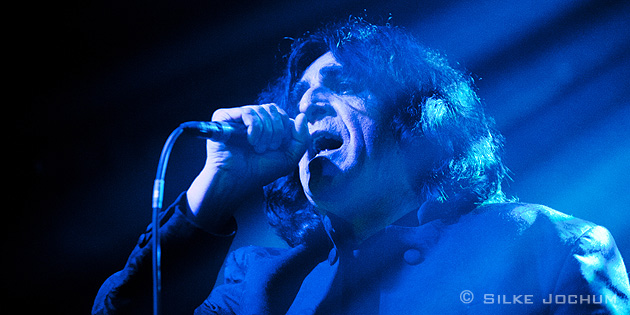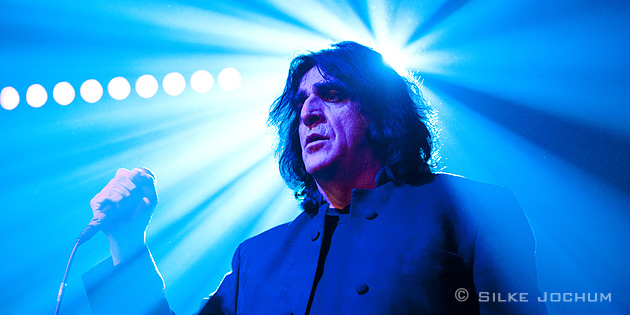 All pictures by Silke Jochum (
http://silke-jochum.de
)