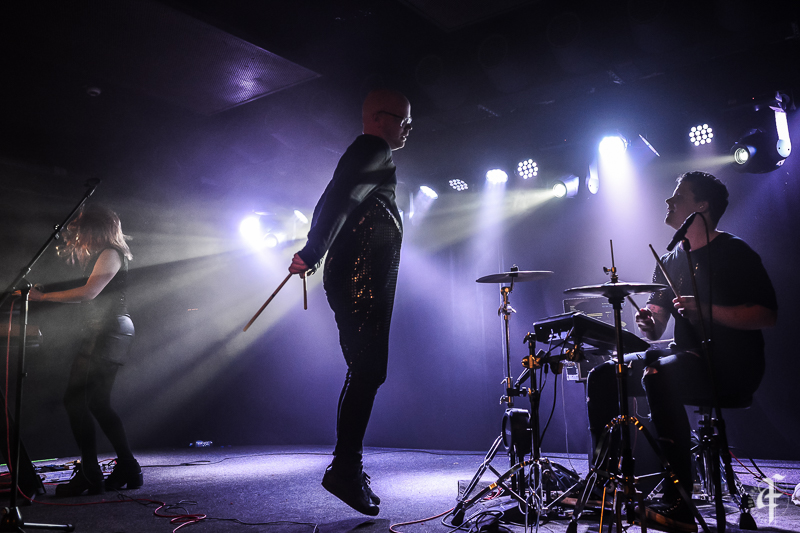 Bi Nuu, Berlin, Germany
7th September 2017
Me The Tiger

Would you like electro pop sensational tunes? On their five-stage tour thought Germany, ME THE TIGER came to Berlin's Bi Nuu on September 7th. Unfortunately only about 30 spectators were enticed out by the Swedes but nontheless a great concert was thoroughly enjoyed by everyone there.
Gabriella Åström (vocals & synth), Tobias Andersson (synth & guitar) and Jonas Martinsson (drums) from Falun / Sweden had the 3rd album, 'What is beautiful never dies', released in August 2017. The band produces an electronically driving sound, full of energy and melancholy. The focus is on the strong refrains.
ME THE TIGER
represent a new generation of electronic music, they are a fresh wind in the established electronic music scene. The texts as well as the message are a central part of ME THE TIGER. In a time when individualism thrives, the band wants to emphasize the solidarity values and contribute to a better and more friendly society: supporting ME THE TIGER is not only a part of the heart-breaking sound of their fantastic electro-pop album 'Vitriolic', no, you will also be part of their energetic and live shows. Together with the band they support a strong, self-confident and sincere voice in society. http://www.methetiger.com / http://www.facebook.com/MeTheTiger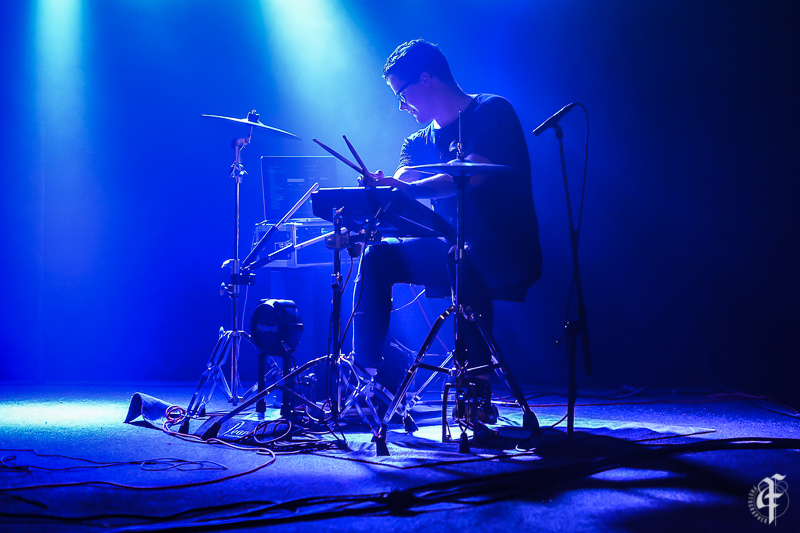 Music & Performance

Even though there were not so many people present, the audience was quickly dancing and singing to the wonderfully electro pop with its catchy choruses. The three musicians had absolute fun on the stage and transferred this to the audience. Above all, Tobias made it right when playing the guitar, kicking and jumping almost to the point of exhaustion. In one song he even gave the guitar to a fan in the audience. Some quiet songs amongst the electronic beats created a breath of air. All those who were not in the Bi Nuu have missed a great concert. ME THE TIGER have arrived at a point where their career could lead steeply upwards and a new generation of electronic music would be launched.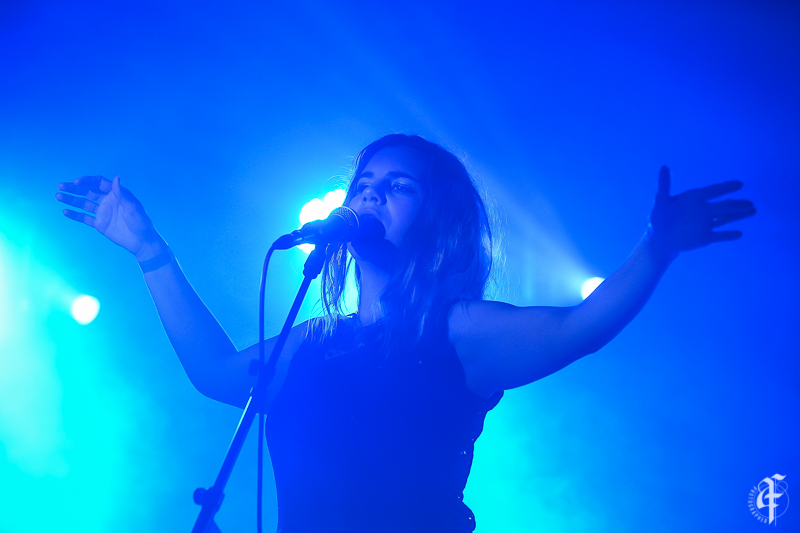 Setlist

01. What is beautiful
02. Slottet
03. Saknaden
04. Myheroine
05. Ariana
06. Headlines
07. Meadow
08. Hollow
09. Kerosene
10. Everything I am
11. I thought sleep would do it
12. Hiraeth
13. Pocket sized edition ending
14. As we really are
15. What promises are worth
16. All we had
Rating
Music: 9
Performance: 8
Sound: 8
Light: 6
Total: 7.8 / 10
All pictures by Anastasia Filippova