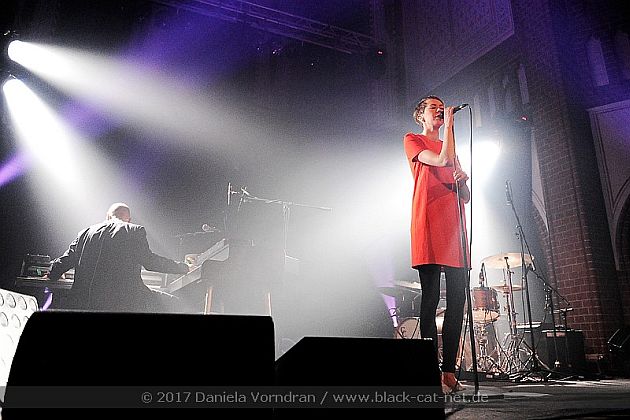 Kulturkirche, Cologne, Germany
5th December 2017
Hundreds & JOCO

Two duos from Hamburg. Two pairs of siblings. Two bands that declare to have become a sisterhood. It was HUNDREDS hosting an eclectic evening at the Kulturkirche in Cologne supported by JOCO and their magic visceral link.
JOCO

JOCO
stands for JOsepha (1990) and COsima (1986). Originally from Schleswig-Holstein, Germany, the Carl sisters grew up in Lower Saxony. Through their parents, they got in touch early with music and could try out many instruments. After studying music in the neighbouring Netherlands, they started their first attempts to form a band, only to find out in the end that they harmonize best as a duo. Their debut album, 'Early Morning', is only known in a small circle. Nevertheless Josepha and Cosima recorded their second album, 'Horizon', at the famous Abbey Road Studios in London. Steve Orchard, who has previously worked on albums by PAUL MCCARTNEY, BJÖRK or COLDPLAY, produced their second work. With 'Into the Deep', JOCO returned to Steve Orchard in London. This third album is more than just two voices, a handful of percussions and a piano. The two harmonic voices, their lyrics, which are mostly taken from daily life, bundle a melodious form which can only be assembled by sisters so well. http://www.jocomusic.com / https://www.facebook.com/jocomusic/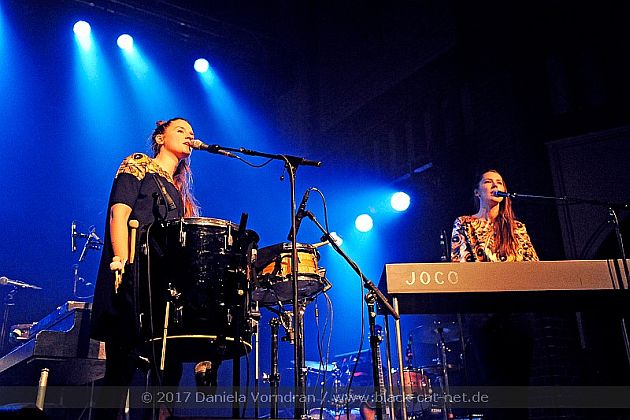 Music & Performance
The Carl sisters came on stage at 20:00 and delivered a delightful show. Song after song they went straight to the hearts of the many pop music lovers reunited at the crowded Kulturkirche in Cologne. Whether it was their comments between songs, their minimalistic instrumental line-up or that special connection happening between the two sisters, there a kind of magic in the air. Their beautiful voices kept echoing after the last song and big applause.
Setlist

01. Why didn't I see
02. Loneliness
03. Racquet
04. Kopfkarussell
05. City shore
06. Bavaria
07. Whale song
08. Full moon
09. Over the horizon
Rating

Music: 7
Performance: 6
Sound: 8
Light: 7
Total: 7 / 10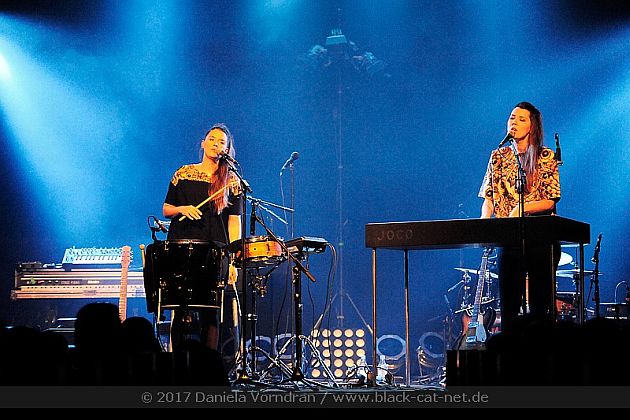 Hundreds

HUNDREDS
is an Electro Pop duo from Hamburg which genesis is hardly known and that is quite deliberate, so the legend says that it took place as part of a fateful experience in a Hamburg pub. Behind HUNDREDS stands the sibling couple Eva and Philipp Milner who handles synthesizer, piano and laptop. She writes, sings and sometimes plays autoharp and glockenspiel (xylophone). The siblings want to give their songs space and not be bored with biographical facts. Listening to a HUNDREDS song, it's not hard to imagine that there's always a piano melody and Eva's vocals at the beginning. Synthesizers and sound selection are only the preferred forms of expression later. The duo attracted attention for the first time with the video for 'I Love My Harbor', a declaration of love from Eva to the Port of Hamburg.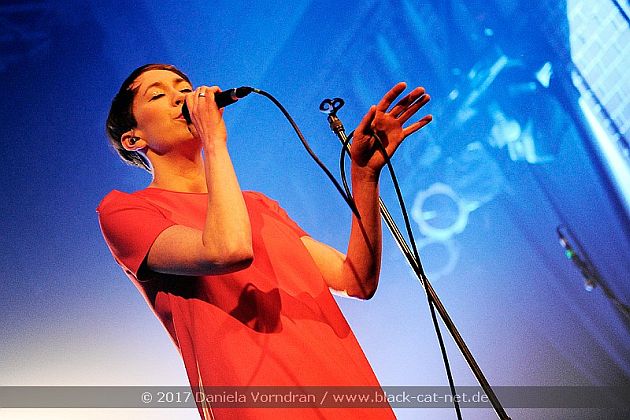 In spring 2010, the self-titled debut album followed, featuring compositions reflecting that time's emotional state of the Milner siblings. Despite the German-wide success, HUNDREDS took four years until releasing 'Aftermath', their second album. The duo remained loyal to their love of electronic sound cascades and poignant suspense, yet they were becoming increasingly darker and more dramatic. For the next album, Hundreds' lyrics went from the theme of childhood from 'Aftermath' to another dimension of complexity where human nature struggles on an increasingly technological world. 'Wilderness' their third album saw the light in winter 2016. http://www.hundredsmusic.com / https://www.facebook.com/hundredsmusic/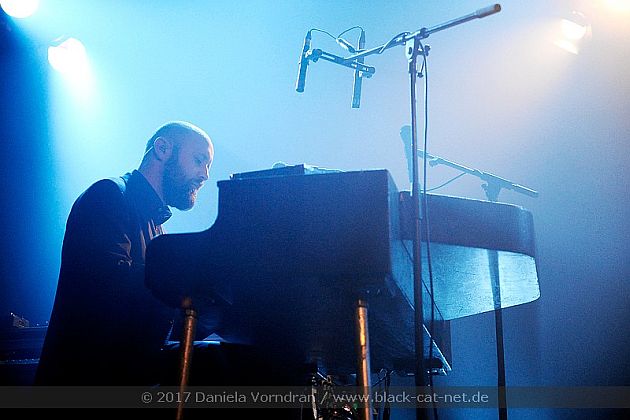 Music & Performance

The duo and percussionist hit the stage at 21:00. The opening song was 'Foam born' from the intimate 'Aftermath' of 2014 followed by three songs from their first album: Fighter, Happy Virus and Grab the Sunset. With increasing rhythm and electronic power the audience was enthusiastic about this triumphal procession. Back to the intense pop noir delicacy of their second album, they delivered the fantastic 'Rabbits on the roof'. The songs of the new album were made wait until 'Black Sea' and its melancholic charisma and warm organ chords. Further on with more cautiously arranged and enthusiastically performed electric pop songs from 'Wilderness', Hundreds delighted the audience until the end of the concert. The closure with 'Our past' was celebrated with big applause of the now standing audience.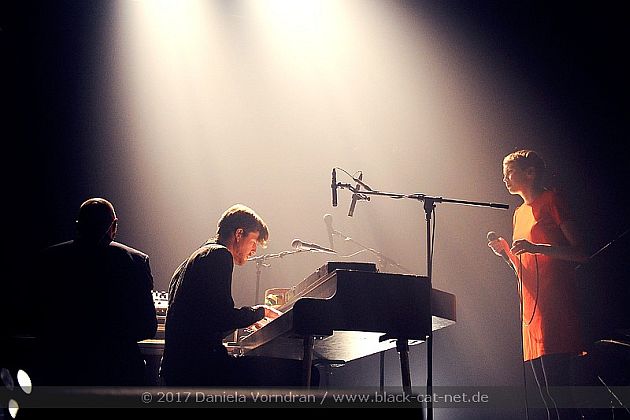 The duo returned to stage inviting JOCO for a beautiful version of Bon Iver's 'Flume' and a literally 'Spotless' goodbye.
Setlist

01. Foam born
02. Fighter
03. Happy virus
04. Grab the sunset
05. Rabbits On The Roof
06. Black Sea
07. Ten Headed Beast
08. Machine
09. Take it down
10. Un-Unify
11. Wilderness
12. Our past
---
13. Flume (Bon Iver Cover)
14. Spotless
Rating

Music: 8
Performance: 8
Sound: 9
Light: 8
Total: 8.3 / 10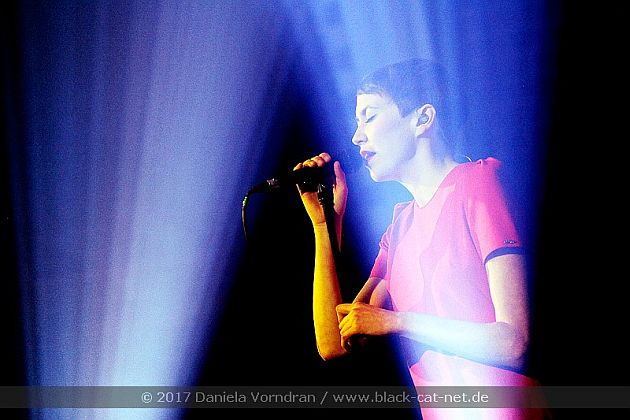 All pictures by Daniela Vorndran (
http://www.vorndranphotography.com
/
http://www.facebook.com/blackcatnet
)