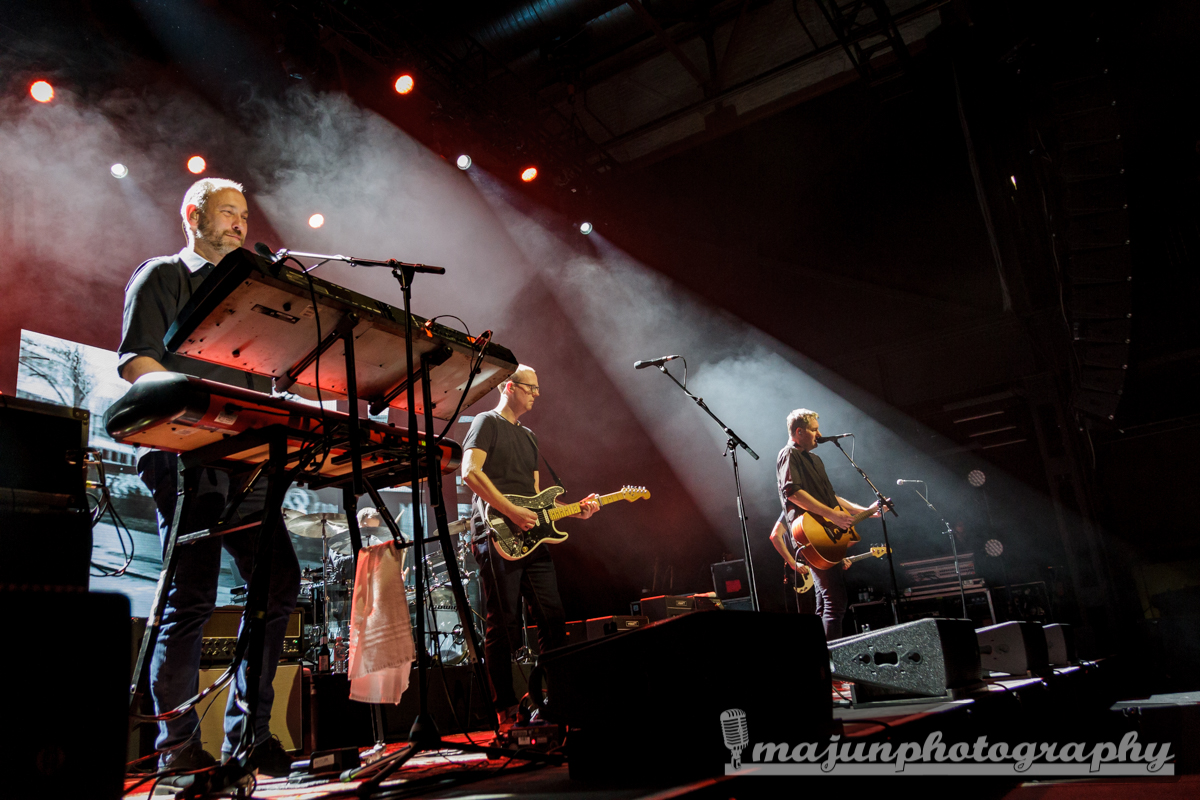 Palladium, Cologne, Germany
3rd February 2018
Kettcar - An evening like a big, warm hug - Support: Fortuna Ehrenfeld

Solid Indie heroes in the decade of the 2000s, a long silence, a brilliant comeback with the highest chart placement in their band history and now a largely sold-out tour in huge halls: the Hamburg-based band KETTCAR are nowhere near the end of their careers.
So also the Cologne Palladium is sold out on Saturday evening to the last place, it feels like an anonymous cuddle. The intellectual, experimental Pop of Cologne's
FORTUNA EHRENFELD
starts in the evening. Shortly afterwards, at the beginning of the
KETTCAR
show, it becomes clear that it will be an adventure of new songs and old hits. With song number two, 'Balkon gegenüber', many people are already singing along, and the next song, 'Graceland', causes no excuses for anyone to not sing along loudly. Singer Marcus Wiebusch carefully asks who of the guests are under 30 years old and welcomes the few arms, who are shooting up, in particular.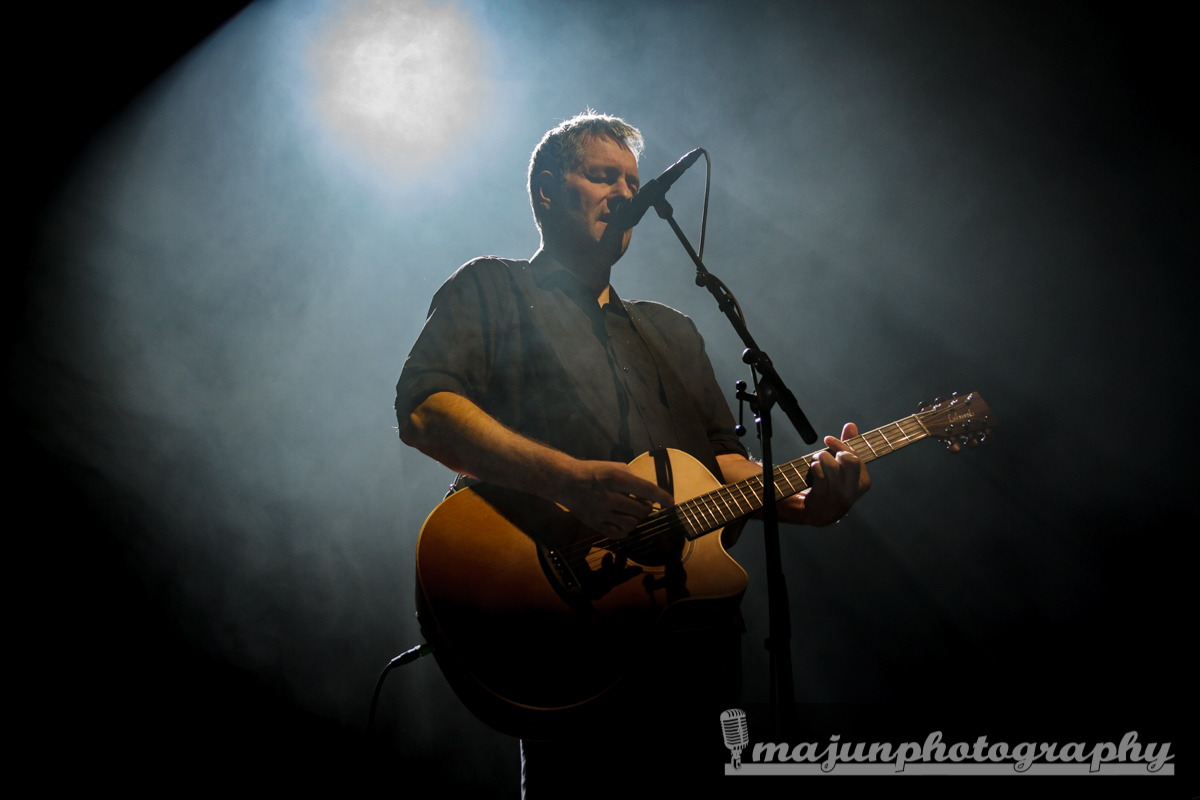 The show is accompanied by large LED walls, which sometimes provide videos, sometimes atmospheric backgrounds for the right mood. The latest hit of the band, 'Sommer '89 (Er schnitt Löcher in den Zaun)', ensures huge Goosebumps in the audience. The mixture of spoken word, the driving guitar and the sing-along chorus grab the sensitive GDR's escape theme impressively. Their very political album 'Ich vs.Wir' is the focus this evening, no question. This in turn leads to such beautiful announcements from Marcus Wiebusch, who announces an emotional song, a series of love songs without political input. 'Rettung', '48 Stunden' and 'Balu' could not be more different, although in the end they all address love. In a brief breather, KETTCAR confesses that tonight is their biggest solo concert so far. They really deserve the great applause of the sold out venue.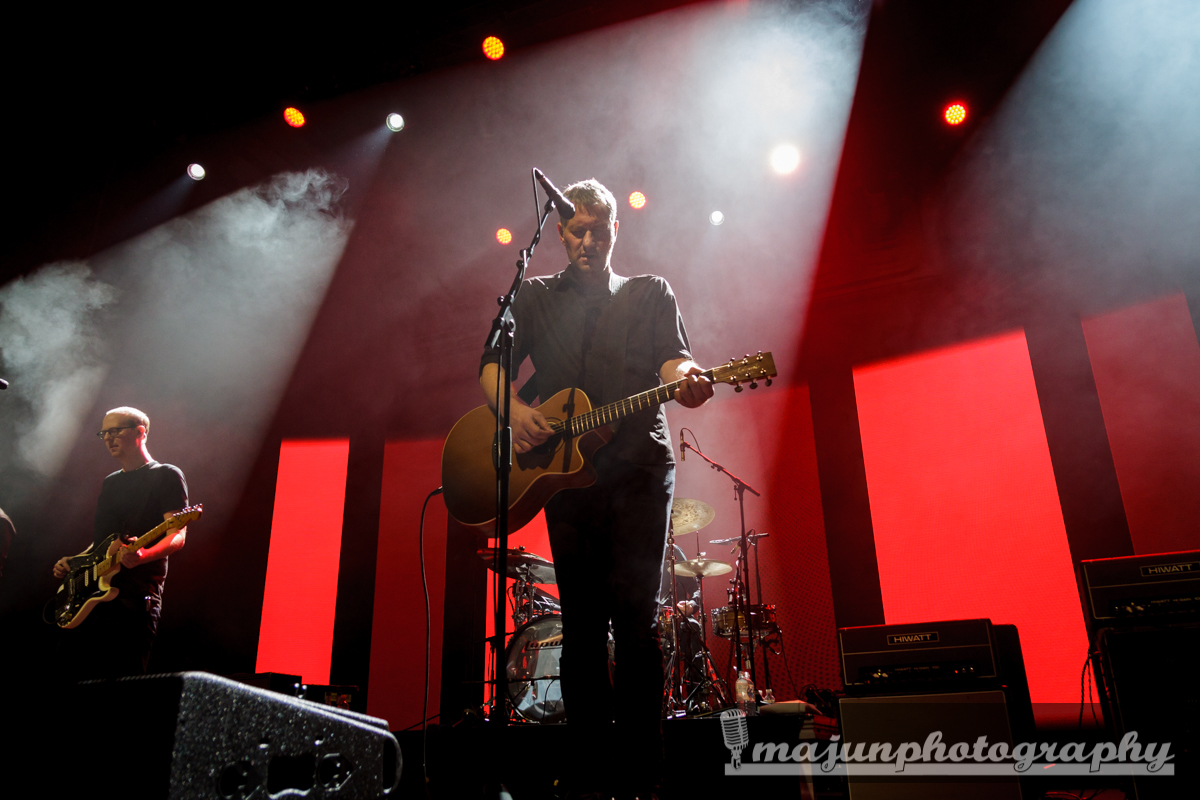 It's an evening that should never end. An evening that feels like a warm, warm hug. Unfortunately, it does end, but not without the perhaps biggest KETTCAR song 'Landungsbrücken Raus', a wonderful love song about the most beautiful city in the world (Hamburg).
Setlist

01. Trostbrücke Süd
02. Balkon gegenüber
03. Graceland
04. Money Left to Burn
05. Sommer '89 (Er schnitt Löcher in den Zaun)
06. Wagenburg
07. Rettung
08. 48 Stunden
09. Balu
10. Benzin und Kartoffelchips
11. Tränengas im High-End-Leben
12. Kein Außen mehr
13. Im Taxi weinen
14. Mannschaftsaufstellung
15. Ankunftshalle
16. Deiche
---
17. Auf den billigen Plätzen
18. Der Tag wird kommen (Marcus Wiebusch song)
19. Ich danke der Academy
20. Landungsbrücken raus
---
21. Den Revolver entsichern
All Pictures by Marc Junge