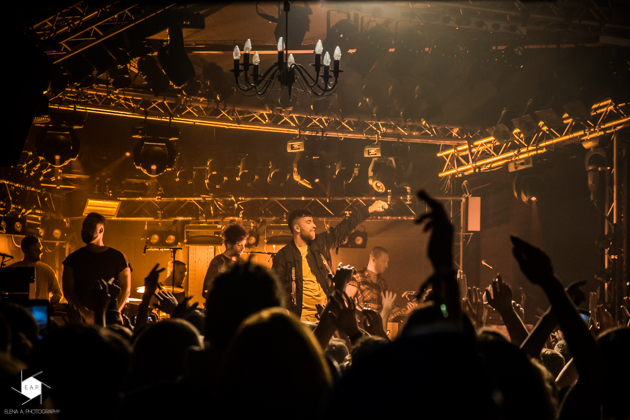 Den Atelier, Luxembourg City, Luxembourg
4th March 2018
Marteria

In his unprecedented career, MARTERIA has exemplified the fact that every day and supposedly absurd things are often just a question of perspective. He has made otherness the norm and inspired an entire generation. He presented his new album 'Roswell' on that Sunday evening at the Den Atelier.
Marten Laciny, better known by his stage name
MARTERIA
, is an Electronic/ Rap artist from Rostock, Germany. His stage name is derived from his first name, and also the Latin word "material" meaning "matter" or "substance". His second studio album, 'Zum Glück in die Zukunft' released in 2010, was the start of his success. The song 'Lila Wolken', produced in collaboration with rapper Yasha and singer Miss Platnum, reached the top of the music charts in Germany in 2012. His alternative stage name is MARSIMOTO. Before his music career, he was a successful football player and male model.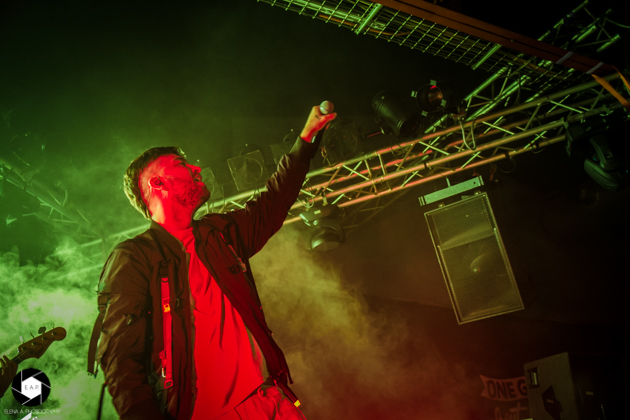 Music & Performance

The light dimmed a little bit after 9pm. The crowd was already on fire and shouted when the intro of 'Roswell' resounded. They sang every word with Marten and it was surprising to see such a lyric confident audience. The atmosphere war great and Marten and his band were full of energy which was transferred to the public. After spotting a little boy in the crowd, Marten instantly wanted him to come on stage. And that was not the only person on stage. While his song 'Marteria Girl', he pointed at some female visitors and they had the pleasure to be on stage with MARTERIA. But the evening got even crazier. Marten went up to the balcony and jumped into the crowd. The evening was great! MARTERIA made a great party on a lazy Sunday in Luxembourg.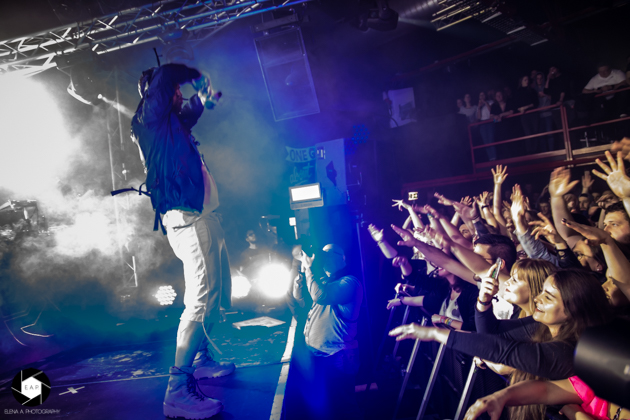 Setlist

01. Roswell
02. Aliens
03. Endboss
04. Scotty, beam mich hoch!
05. Cadillac
06. El Presidente
07. Bengalische Tiger
08. Alles verboten
09. Tauchstation
10. Blue Marlin
11. Skyline mit zwei Türmen
12. Paul Ripke
13. Neue Nikes
14. Marteria Girl
15. Verstrahlt
---
16. Grüner Samt
17. Eine kleine Bühne
18. Chicken Terror
19. Der Nazi und das Gras
20. Der Döner in mir
---
21. OMG
22. Kids (2 Finger an den Kopf)
23. Das Geld muss weg
24. Links
---
25. Base Ventura
26. Einer von Euch
27. Feuer
28. Die letzten 20 Sekunden
Rating

Music: 8
Performance: 10
Sound: 8
Light: 9
Total: 8.8 / 10
All pictures by Elena Arens