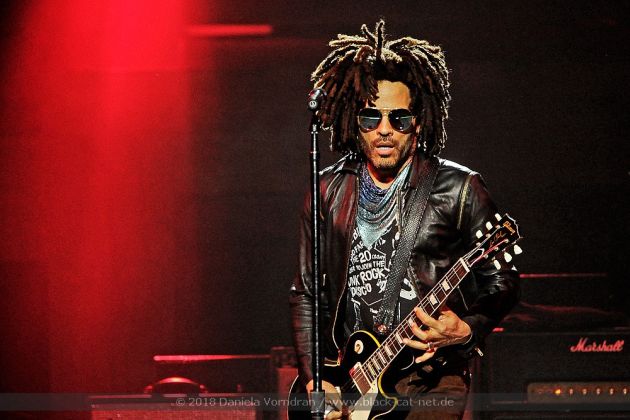 Lanxess Arena, Cologne, Germany
25th June 2018
Lenny Kravitz & Curtis Harding

It was a black music evening at the Lanxess Arena with CURTIS HARDING evoking the spirit of Soul which set up the right mood for the main act. It was an evening of Rock'n'Roll hosted by the glamorous and talented LENNY KRAVITZ and his fantastic band. It was an evening full of love, driven the sentimental consciousness of this outstanding American musician who, at the height of his fame in the 1990s, had already preached the same sermons as on last Monday "because love makes us overcome everything".
Curtis Harding

CURTIS HARDING
could best be described as a student of the gritty, sweat-dripping, hip-swinging Blues that wafted through the air of the American sixties. The offspring of a mother who sang gospel, and a retired veteran, he traveled all over the country as a child, singing alongside his parents, learning that music was in fact the great communicator, and that the key was not just in how pretty the notes were, but how if you were honest in what you were singing, you could stir a person on the inside [Extracted from his home page]. In fact, on his ten song performance he managed to take the audience to some other place but the waiting room for the main act. Experiences, pain and joy were put into songs that caressed public's hearts evoking the spirit of the true Soul music of yesterday, meshed with the realities of now. Curtis waved goodbye on a big applause. http://www.curtisharding.com / https://www.facebook.com/curtishardingofficial
Setlist

01. The Drive
02. Go as you are
03. Next time
04. On and on
05. Til the end
06. Need my baby
07. Heaven's on the other side
08. Keep on shining
09. Wednesday morning atonement
10. I need your love
Rating

Music: 6
Performance: 8
Sound: 7
Light: 7
Total: 7 / 10
Lenny Kravitz

LENNY KRAVITZ
is a multi-award winning American singer, songwriter, actor and record producer. He won the Grammy Award for "Best Male Rock Vocal Performance" four years in a row from 1999 to 2002, breaking the record for most wins in that category as well as setting the record for most consecutive wins in one category by a male. Having started his career in the early eighties Lenny remains as one of the sexiest and most stylish front men in the Rock'n'Roll scene. Musically, his "retro" style incorporates elements of Rock, Blues, Soul, R&B, Funk, Jazz, Reggae, Hard Rock, Psychedelic, Pop, Folk, and ballads. In addition to singing lead and backing vocals, Kravitz often plays all of the instruments himself when recording. His eleventh album, 'Raise Vibration', will be released in September this year. http://www.lennykravitz.com / https://www.facebook.com/lennykravitz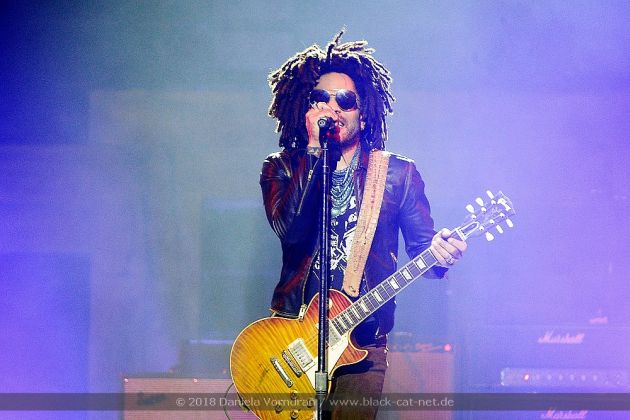 Music & Performance

The American Rock and Funk icon performed to a three quarter full Lanxess Arena in Cologne - but his excellent set and lively, passionate output was anything but scaled down. Backed by a supremely-talented band, the 54-year-old star looked and sounded incredible as he kicked off his two-hour gig with 1998 hit 'Fly Away' atop a high platform at the back of the stage between two huge horns; the powerful, energy-filled performance setting the tone for the tremendous evening to come. And though they played a long set, Lenny and his fellow musicians gave fans everything they could have wished for, playing hit after brilliant hit in quick succession; barely coming up for air throughout the whole concert. Thrilling crowds with favorites such as 'American Woman', 'Can't Get You Off My Mind', 'I Belong To You' and 'Always On The Run', Lenny boasted incredibly strong, wide-ranging vocals throughout, oozing his trademark sex appeal and wonderful energy.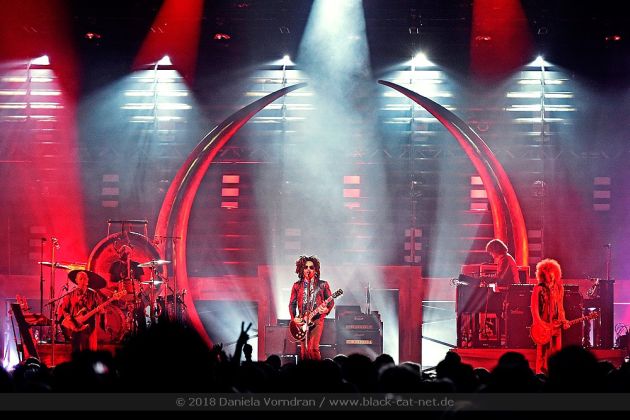 His band, meanwhile, was outstanding - Gail Ann Dorsey, who worked for many years as DAVID BOWIE's touring bassist, impressed in particular with her awesome skill and funky, growling riffs. Lenny's long-term guitarist Craig Ross was excellent too, blowing fans away with stupendous solos and solid, gritty riffs at every turn - as was superb drummer Franklin Vanderbilt, who has worked with the likes of STEVIE WONDER. Three brilliant brass musicians Harold Todd, Michael Sherman, and Ludovic Louis, also made up the band, on saxophones and trumpet, as well as the great George Laks on keys. Lenny treated fans to a wonderful, upbeat, rendition of 'The Chamber'; and a gorgeous, passionate performance of 'Again'; before stunning with a fantastic delivery of 1989 hit 'Let Love Rule', which saw the front man sing between fans from the stalls, even walking through the crowd towards the end, hugging members of the audience and signing autographs.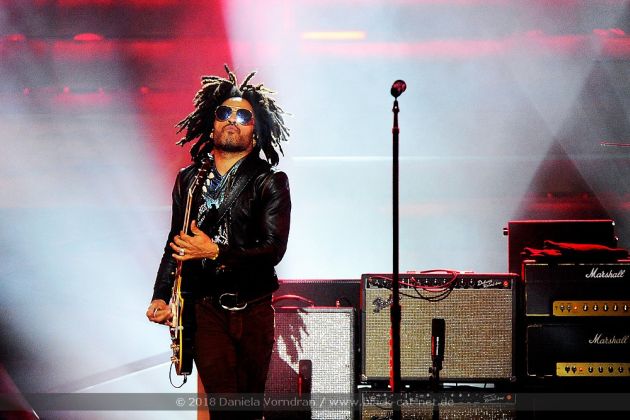 After completing the excellent set with the 25 year old hit 'Are You Gonna Go My Way', Lenny left the stage holding his hand to his chest, blowing kisses to the crowd and holding his fingers in a peace sign. He may have been in the business since the 80s, but Lenny proved his outstanding talent remains fresh and intact.
Setlist

01. Fly away
02. Dig in
03. Bring it on
04. American woman
05. It's enough
06. Low
07. It ain't over til it's over
08. Can't get you off my mind
09. Believe
10. I belong to you
11. Tunnel vision
12. The Camber
13. Always on the run
14. Where are we running
15. Again
---
16. I'll be waiting
17. Let love rule
18. Are you gonna go my way
Rating

Music: 9
Performance: 10
Sound: 9
Light: 8
Total: 9 / 10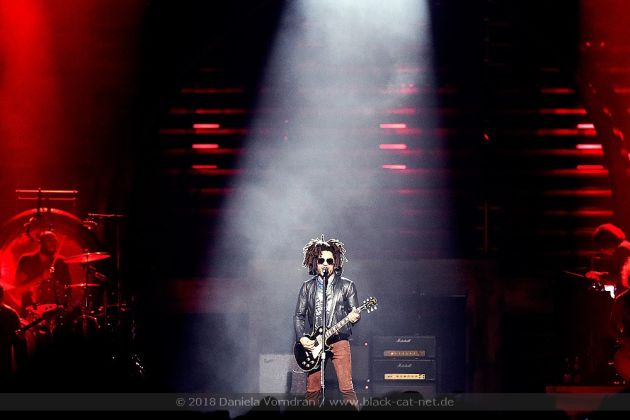 All pictures by Daniela Vorndran (
http://www.vorndranphotography.com
/
http://www.facebook.com/blackcatnet
)