Kulttempel, Oberhausen, Germany
19th October 2018
Leæther Strip & Blitzmaschine


Claus Larsen decided 30 years ago to vent his anger with his own project. Now after three decades he came to celebrate the band anniversary in his - according to his own words - favourite club in Germany.
Blitzmaschine
With the debuts 'Liebe auf den ersten Blick' and 'Faustrecht' BLITZMASCHINE released two albums in 2011 with whom they immediately were invited to play at various festivals. Germany, Hungary, Belgium and England were not safe from them and they accompanied the German part of the tour of COMBICHRIST in 2011 as special guest. Then at the end of 2012 it became quieter around the duo and they disappeared into a creative phase. In 2014 they started again with full power and their album 'Turbine'. https://www.blitzmaschine.com / https://www.facebook.com/BLITZMASCHINE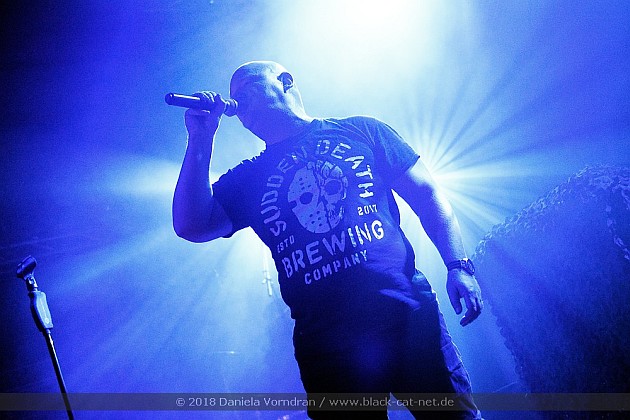 Music & Performance

As an opener BLITZMASCHINE heated up the audience very well. Even if the hall was still a bit empty, because a festival was taking place next door, the boys cannot be prevented from going full throttle. The visitors woke up, were swept away and danced. The boys enjoyed what they did and transported their good mood towards the audience in a very sympathetic and straightforward way. That was far more than an opener!
Rating

Music: 9
Performance: 8
Sound: 9
Light: 8
Total: 8.5 / 10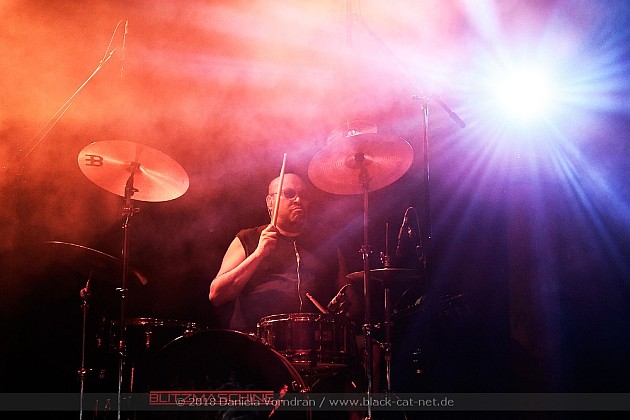 Leæther Strip


With nearly 100 releases, including, according to website, over 35 albums and over 50 EPs and singles, LEÆTHER STRIP may well be one of the most industrious bands of our time. Claus Larsen's inspirations are ranging from FAD GADGET over SOFT CELL to DEPECHE MODE and gave him and his music a refreshingly new style that makes it all the more thrilling every time you see him live. http://www.leaether-strip.com / https://www.facebook.com/LeaetherStrip/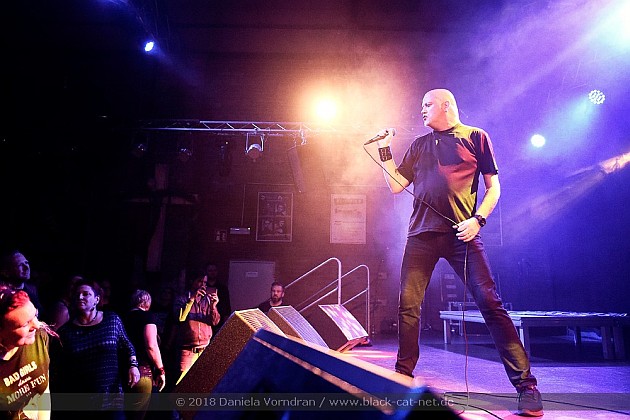 Music & Performance

Claus Larsen, the musical genius behind so many projects, even attracted visitors from the nearby festival to the Kulttempel. Unfortunately he had to play the concert without his husband Kurt buf passed greetings from him to the audience. Claus played the two hours concert with so much energy, that time flew by. In the course of the show, Claus first dropped his leather vest and later on his shirt to play only with kind of a leather harness for the rest of the concert. Such a sovereignty and self-confidence is really rare. The interaction with the audience was great and he always made sure everyone followed the show. New songs and classics like 'Japanese Bodies', 'Do not Tame Your Soul', 'Adrenalin Rush' and 'Body Machine Body' were played as well as several cover versions, i.e. of FAD GADGET's 'Lady Shave' and SOFT CELL's 'Sex Dwarf'.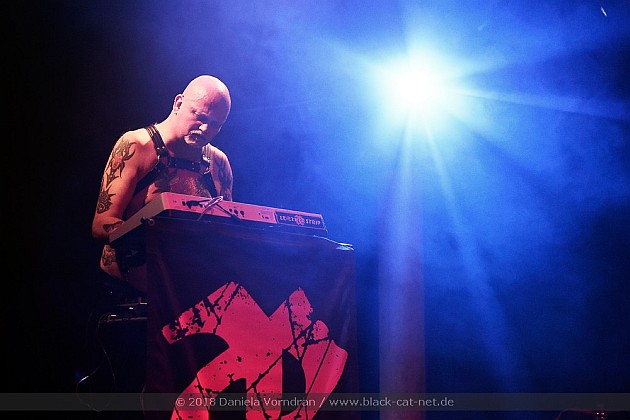 One firecracker followed another one and you definitely could not stop dancing. Thanks to Frank from the Kulttempel crew, the sound was as always first class and the yellow and blue stage lights created a great atmosphere with bright spots from the front. In the end, the audience was exhausted but Claus continued to shine with lots of energy from the stage that made some mid-20-year-old jealous.
Rating

Music: 9
Performance: 10
Sound: 9
Light: 9
Total: 9.3 / 10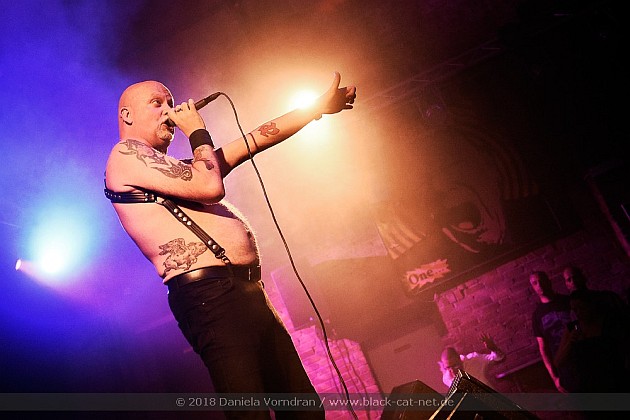 All pictures by Daniela Vorndran (
http://www.vorndranphotography.com
/
http://www.facebook.com/blackcatnet
)