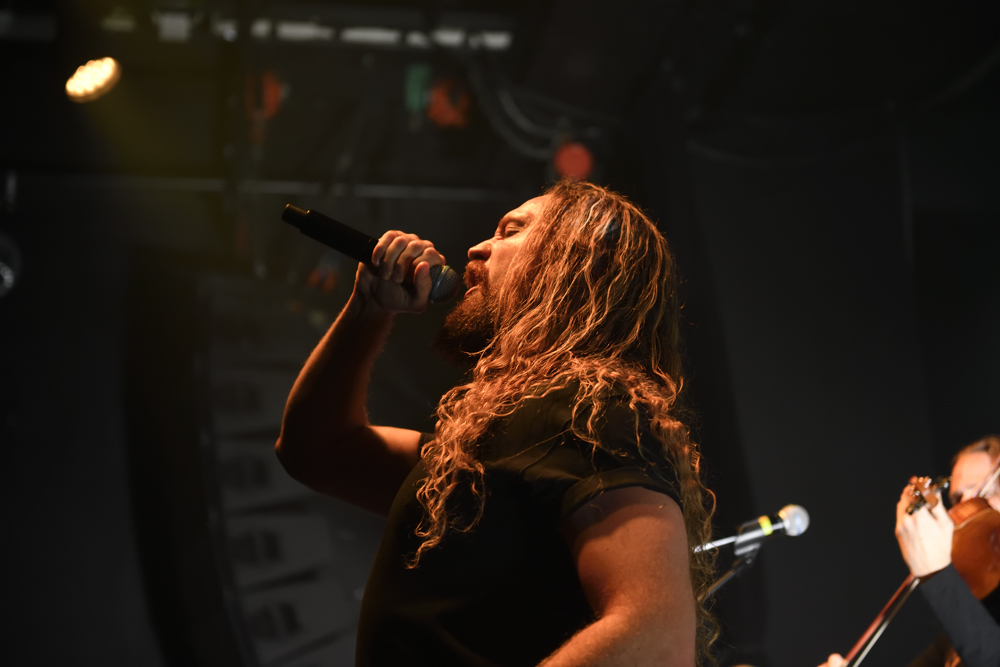 Tavastia, Helsinki, Finland
5th May 2023
Ne Obliviscaris, Persefone & Asymmetric Universe

The night at Tavastia was an interesting one as it offered a three-band line-up united by the progressive sound. It was a sold-out night and a kick-off of the "EXUL" tour of NE OBLIVISCARIS.
Asymmetric Universe

According to their YouTube intro, ASYMMETRIC UNIVERSE is an Italian Instrumental band that "is to create complex music but still accessible to the listener, ranging from modern prog metal to fusion, from avant-garde jazz to emotional ambient, along with chamber orchestration." Their most recent EP is 'The Sun Would Disappear As I Imagined All The Stars,' out on April 28, 2023. https://asymmetricuniverse.bandcamp.com/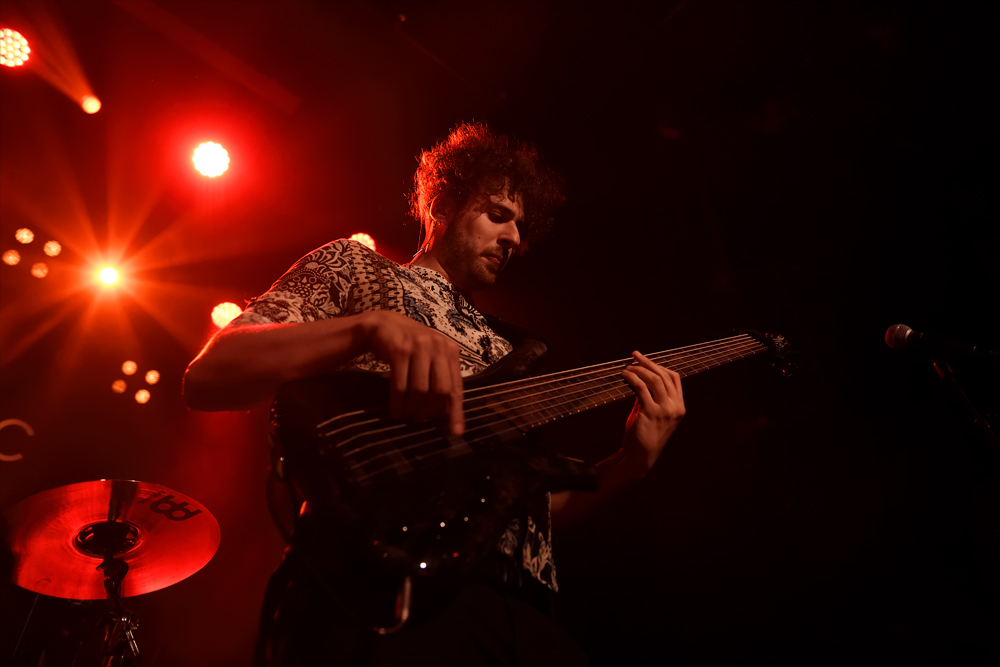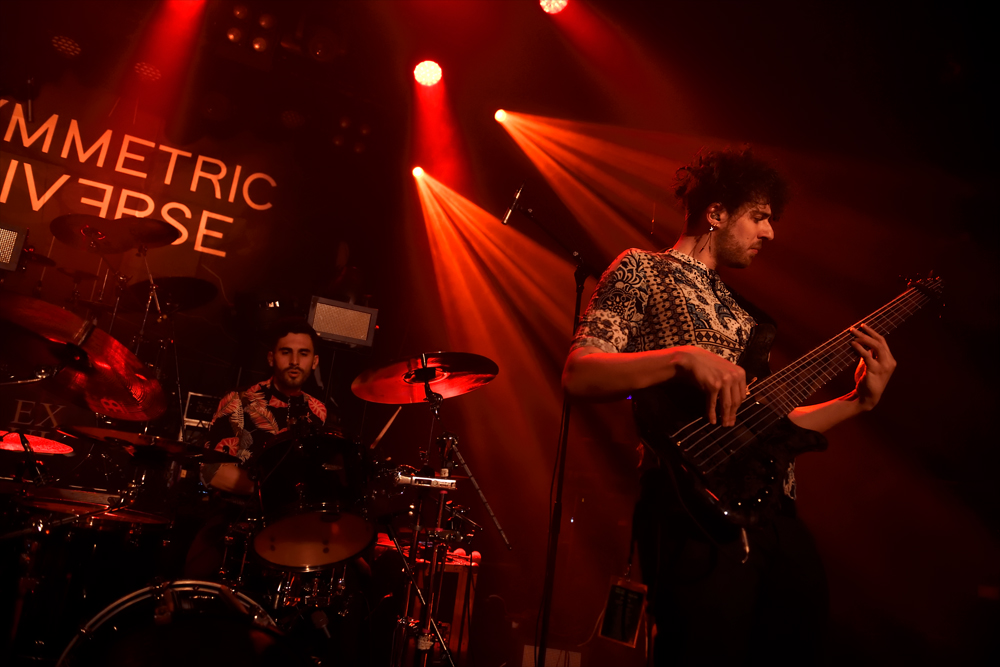 Music & Performance

If I tried to find just a few words to describe the performance, it would be "properly sophisticated" or even "academical". I am sure that aficionados of complex musical pieces find some interest in the band's work. However, at the same time, it was a very calm, even somewhat monotonous live performance that won't spark an interest to drop a conversation near the bar and move to the front of the stage. It was pretty much low-key, with musicians just "doing their thing" without having any interaction with the crowd. Since two other bands are known for being very energetic, it felt more like an "obligatory" warm-up addition that one has to accept to get to more visually interesting acts.
Rating

Music: 7
Performance: 3
Sound: 7
Light: 3
Total: 5 / 10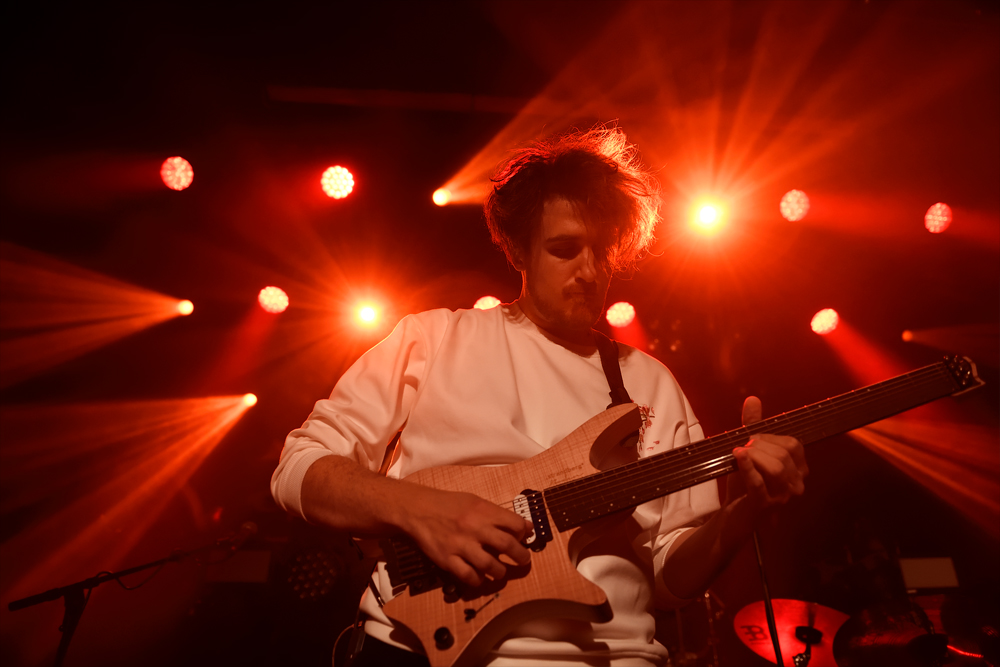 Persefone
PERSEFONE is a Progressive Death Metal band from Andorra (a small European country between Spain and France). Their latest release to date is 'Metanoia', circa February 2022. The band likes to use mystical terms for their titles; in particular, the term metanoia is "a transformative change of heart; especially: a spiritual conversion." The releases also feature a notable visual design by Jon Ojibway, a digital artist similarly attached to various metaphysical imagery. In a world filled with ugly merch, I feel it necessary to mention that their current designs are a relief. https://persefone.com/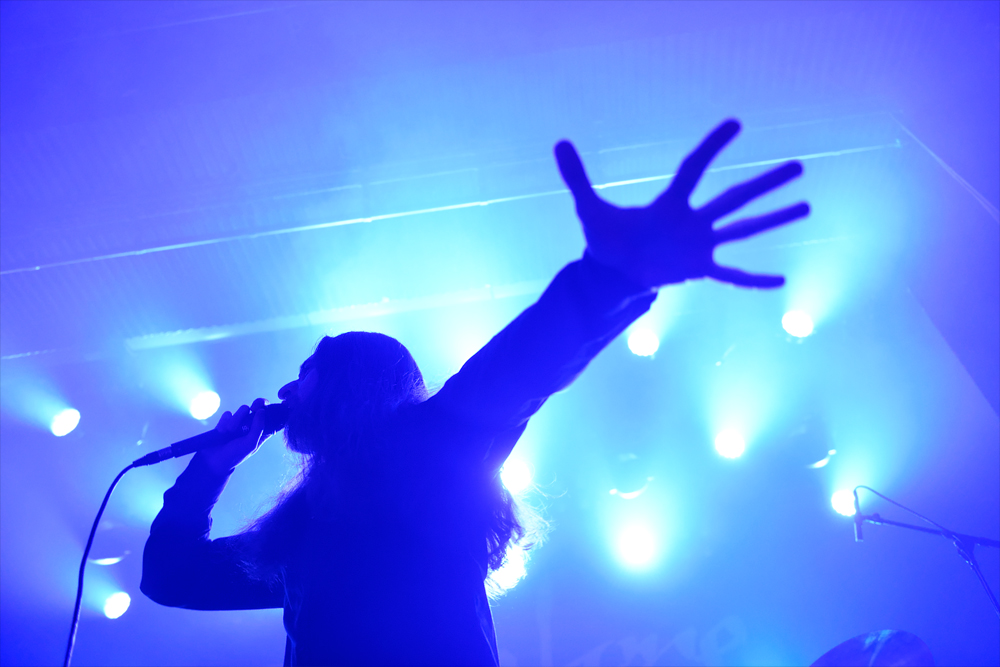 Music & Performance

Compared to the ASYMMETRIC UNIVERSE, the set of PERSEFONE was a definite wake-up call for the listeners. As the music combines the fierceness of Metal with progressive composing, mixing heavy parts with beautiful melodies, it becomes a unique listening experience, somewhat higher comparing to "standard" Metal songwriting. As the progressive style usually features complex changes in the music, even long-ish compositions are very interesting to listen to. Also, the band simply knows how to put on a good show, Marc Martins Pia fiercely posing in front of the crowd or just staring at listeners while crushing audio is pumping into the FOH.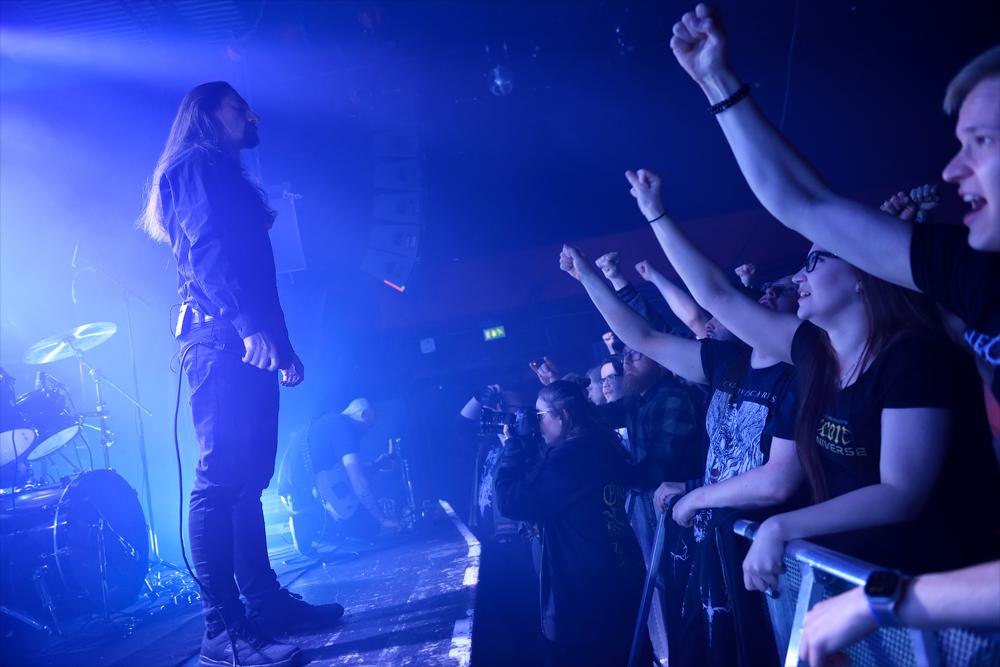 The only downside was that the light remained very crowd-targeting and, unfortunately, not really lighting up the performers.
Rating

Music: 8
Performance: 9
Sound: 9
Light: 5
Total: 7.8 / 10
Ne Obliviscaris

Ne Obliviscaris is an Australian "progressive extreme melodic metal (with violin)", which latest album 'EXUL' is released in March 2023. The band is currently touring Europe and UK in support of the album. https://neobliviscaris.com.au/
Music & Performance

While PERSEFONE already left a very heartfelt impression, the night's energy was rising even more with the headliner taking the stage. Finally, sound, lights, and performance all came together, and oh, did the band delivered.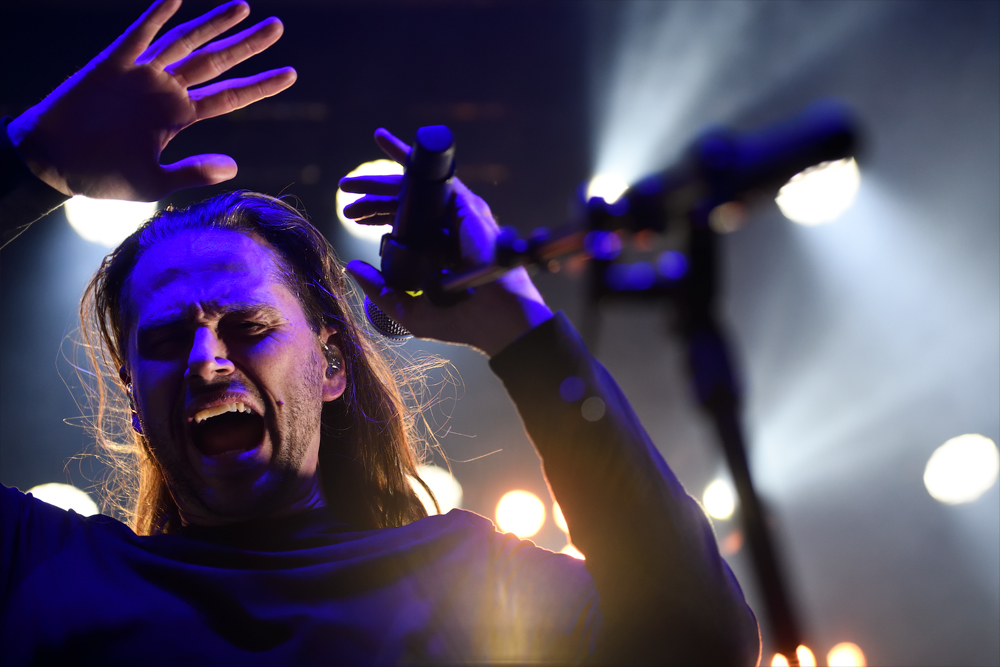 Shortly before, the band announced that shouter Xen could not participate in the entire tour because of personal reasons, so James Dorton (BLACK CROWN INITIATE / THE FACELESS) took his place almost before the beginning of the shows and was rehearsing at Helsinki a few days prior to the gig. The Viking-like vocalist felt very organic singing the band's material, and his strong looks definitely added to the stage presence. The entire gig was a pure dynamic meditation, with music firmly grasping the audience.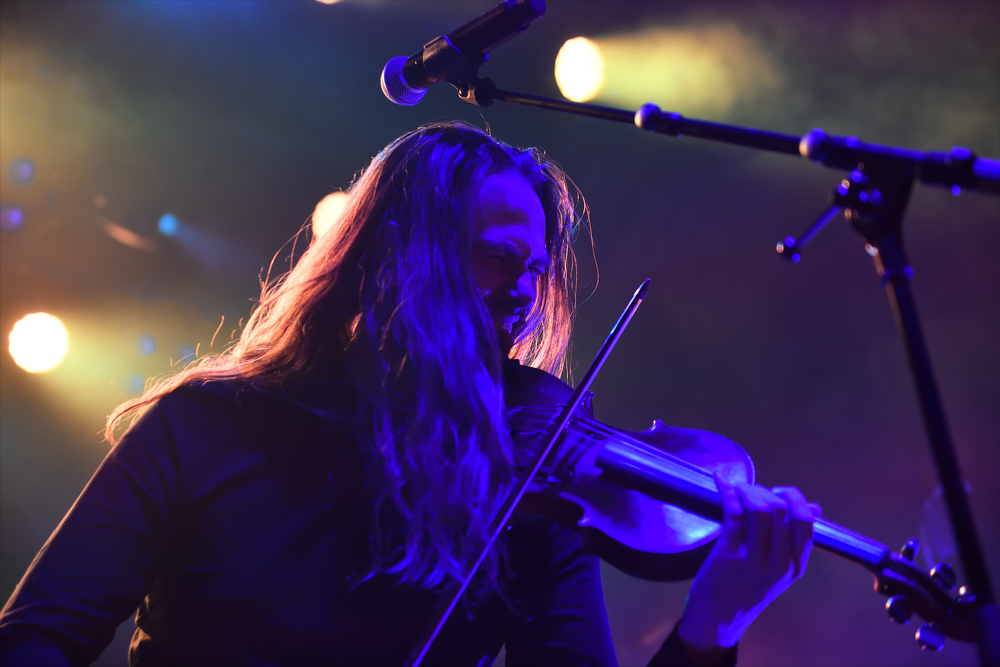 The only downside is that sold-out gigs in Tavastia led the club to be extremely tightly packed (think a rush hour in a subway), and therefore, I had to enjoy it from the side of the photo pit.
Rating

Music: 10
Performance: 10
Sound: 9
Light: 8
Total: 9 / 10
All Pictures by Askar Ibragimov