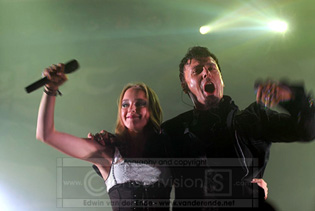 Waerdse Tempel, Heerhugowaard, the Netherlands
30 September 2007
Kamelot, Adagio, Serenity, Seraphim
A concert on a Sunday night is always hard to fill up but with the popularity of Kamelot in the Netherlands and two sold out shows earlier this year the venue filled up quite well. The knights of Kamelot were supported by an international bunch, 3 bands made this like a mini festival.

Seraphim
A band from Taiwan, quite a name over there but in Europe people still need to get familiar with the band. Since 2001 they have already released a total of 3 albums. With their next one 'Rising' to be released in 2007, right now they are on a serious world tour. Soon to be seen at Metal Female Voices Fest in Belgium, tonight at 'de Waerdse Tempel' as first support for Kamelot.
Music
The melodic power metal resembles the works of bands like Nightwish, a lot of power and speed combined with a soprano voice. The Band consists of 5 members and all of them are well skilled with their instruments. Quinn's voice is steady and clear yet a bit too far back in the mix when listening at the front of the stage. In the mean time guitarist Kessier struggles with his microphone but with the help of Quinn they can play on like nothing's happened. The music isn't a real novelty and resembles other bands quite a lot but when played well like they did it, the band sure provides a very nice warm-up for the other bands.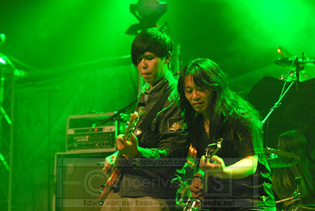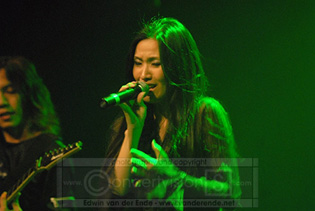 Performance
Even though the venue is only partially filled with people and it's only 19.00h, the band kicks off quite enthusiastically. And to be honest they seem to be unstoppable. The band is really grabbing this occasion to win over some new fans and please those few that already knew them. With a lot of interaction in the band and a pretty singer trying to be as expressive as the small stage allows the band uses these 30mins they can play to the max. The light was rather dim, but that's the disadvantage for being the first support act, you just don't get all the gimmicks the venue has to offer.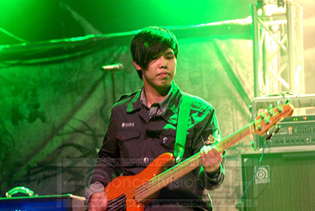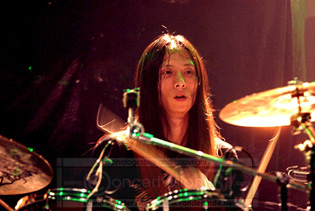 Setlist
01. Song Of Death (The Equal Spirit)
02. Innocent Endless World (Rising)
03. Beautiful New World (Rising)
04. Permanence (Rising)
05. Springwind (Rising)
Rating
Music: 7
Performance: 8
Sound: 7
Light: 6
Total: 7.5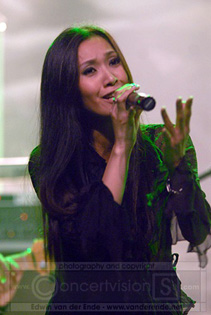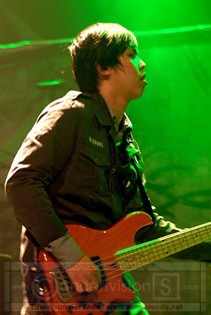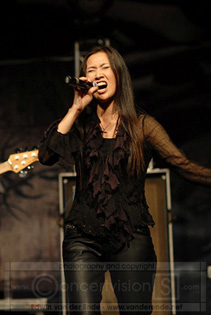 Serenity
After the Taiwanese band it's time for some Tyroler metal people from Austria. This band has quite an impressive track record already like supporting for Symphony X and Ronnie James Dio. The band has recently released their new, self-financed, album 'Words Untold & Dreams Unlived'. A truly international effort considering where the different parts of this album came from. Now they are supporting Kamelot, one of the bands that has influenced them.
Music
What do you get when you get a couple of guys together that share the love for symphonic metal and add some multi-voice singing in there: something very interesting? And that was just the impression this band left with their show tonight. The vocals of Georg Neuhauser are pretty much a mix of his main influences: Khan, Mercury and Allen. His voice is very powerful and suits the rest of the music very well. The band seems the perfect support for a band like Kamelot, those who like Kamelot can't be too disappointed by this band, especially considering the high quality of their show. The music played by Thomas Buchberger (guitars), Simon Holzknecht (bass), Mario Hirzinger (keys, vocals) and Andreas Schipflinger (drums, vocals) is well rehearsed and done with passion. Like stated before they use 3 voices to give the music additional depth which worked out well, both in the mix as in the overall impression of the songs.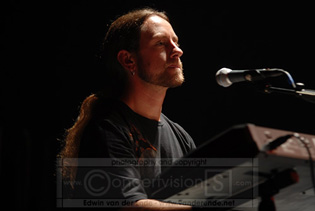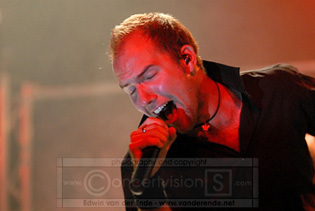 Performance
Like as if there was no headliner today Serenity took the stage and went out there to 'out-perform' the previous band, raising the bar for the others to come. Georg was very enthusiastic and was constantly trying to grab the audience' attention and judging from the response he got that worked out just fine. This was a great show to look at and the band really seemed to enjoy themselves on stage. The lights were again a bit dim but it was no problem following the band members on stage. So what about the downsides? Well if there were any they were soon forgotten because all that remained was a very good feeling about the show this band put on stage here.
Rating
Music: 9
Performance: 9
Sound: 8
Light: 7
Total: 9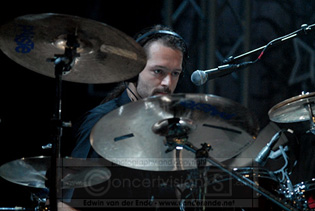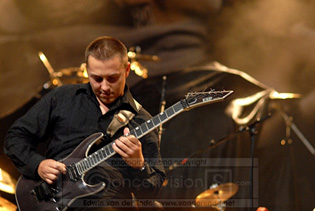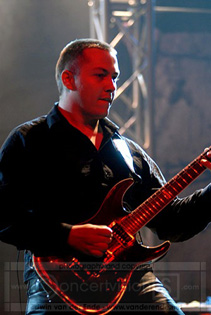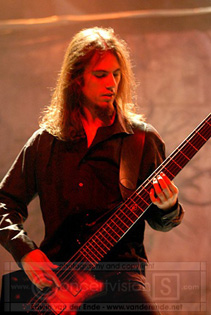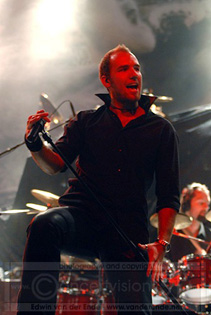 Adagio
A French guitar virtuoso, a talented keyboard player, misfortune in life leading to dark lyrics and music and finally in 2004 a new singer from Brasil, Adagio is yet another one of those bands that has a whole history behind them ever since they started back in 1999. After two studio albums and a live CD the band has recently released it's third studio album 'Dominate'. This French band has quite a reputation already and had to give it all tonight because the previous bands did set a standard.
Music
Well this was all quite a bit more aggressive than the previous bands, with heavy guitars this band gave the venue a dark feel but then again the nice solos played by the very skilled Stephan Forté brightened it all up again. The music provided by Franck Hermanny (bass), Kevin Codfert (keys) and Eric Lebailly (drums) was tight and melodic yet, as stated before, pretty dark. The vocals by Brasilian Gus Monsanto were full of power and suited the music really well; a classic clear metal voice with plenty of range gave this band the finishing touch. All instruments and the vocals were nicely mixed so the audience could enjoy the music at its best. It may not have been to everybody's liking because it was quite a bit more aggressive than the other bands, but be asured, this band played very well!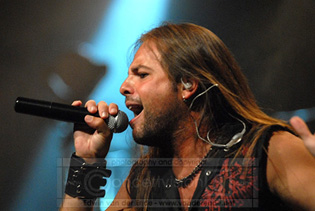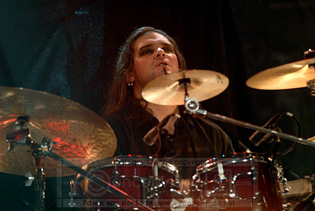 Performance
The band did their best to use the small part of the stage they could use to the max. It was however mainly singer Gus who was moving around most, trying to get the audience to go along with the music and enjoy themselves. It seemed like the band was somewhat pushing things with this but the people actually did open up to the music and enjoyed the concert. When they started the last song asking for people to sing along it was if they pushed their luck again, but with Irene Cara's 'Fame' they made sure they could end the show in style, having conquered the crowd, and leaving them all warmed-up for the headliner.
Rating
Music: 8
Performance: 8
Sound: 7
Light: 7
Total: 8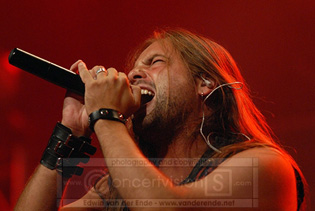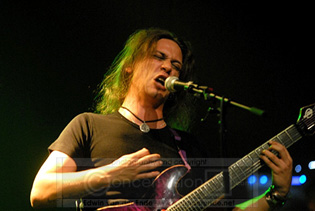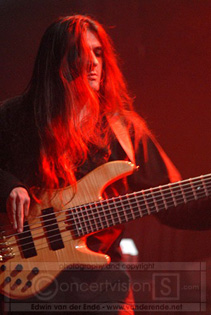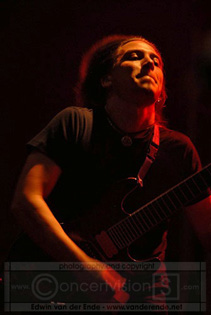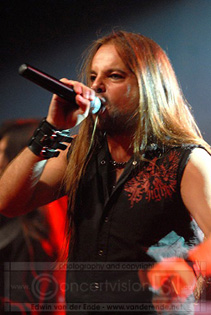 Kamelot
After the extensive 'Black Halo' tour the band returned earlier this year to sell-out two shows in the Netherlands. Then followed a show at Fields of Rock and now they are back for two more concerts to support the release of their latest album 'Ghost Opera', a great album again that just seems to have one minor flaw; it's too short!
Music
Right from the start with the beautiful intro on violin the band kicks in violently. And even though they had to miss Glenn Berry on this tour, they had former Kamelot bass player Sean Tibbitts back on stage. Did the music in any way suffer from this? No, of course not, Kamelot has a high quality standard and they go to lengths to keep it that way. Too bad for the band was the fact the voice of Roy Kahn wasn't in great shape this concert. A cold had struck him in Canada and he hadn't fully recovered. But instead of making excuses he just gave all he had and still managed to impress most people in the audience. Maybe less clear but his vocals did somehow feel darker the way they did. This was of course in contrast to the female backing vocals provided by the talented Anne-Catrin Märkze. She has only limited experience in the metal scene but seems to enjoy herself well, especially when providing the female vocals for 'the Haunting'. Well some impressive solos both Casey Grillo on drums and Oliver Palotai on keys provided Khan with some time to grab his voice back while leaving the audience well entertained. Of course Thomas Youngblood showed his skills on guitar, giving the music emotion that could match the voice of Roy Khan. Unfortunately the mix was a bit off when it comes to integrating the female vocals but otherwise the sound was very good through the venue.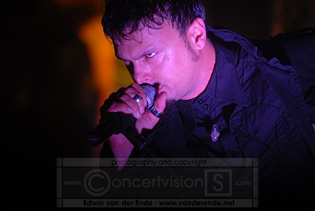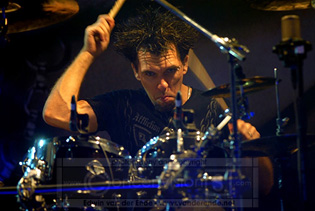 Performance
No matter what state his voice seems to be in, Khan is moving around on stage a lot. His dramatic moves during singing gives that bit of extra you look for when you go to a concert. Not just a record played loud but you can almost feel the passion of the musicians right in front of you. And that is just what Khan did, leave the stage to show up right in front of his fans at times. Thomas Youngblood in the other hand took centre stage whenever Roy was somewhere else so everybody could clearly see his intense playing. In the back, sitting on a stool, was Sean Tibbitts. Not because he's old and worn, but because during the previous concert he twisted his knee, yet after visiting the hospital this warrior was fully ready to play the show. Casey was behind his drumkit that was on a high riser in the back, plenty of light made it easy to see him do his drum stick tricks while still providing a very steady beat. And while the women could enjoy looking at the men, the German Anne-Catrin made sure the men had something to gaze at. Apart from being a talented singer she's also quite a treat to look at. Her training at a musical academy surely paid off considering her performance. At the announcement the band already said they were allowed to use pyro during the show and they sure did. Of course there were some small bits of pyro at the beginning of the show, but they went full throttle during the final song of the night 'March of the Mephisto'. No less than 12 extra moving LED lights were placed on the stage to provide a very vivid lightshow. Too bad there was quite a bit of smoke used on stage, a bit too much for a venue this size. But what if you did miss this great show? Well, during the show Thomas remembered Roy to announce a show at the infamous 'Paradiso' venue in April 2008, make sure you get there!
Rating
Music: 9
Performance: 9
Sound: 8
Light: 7
Total: 9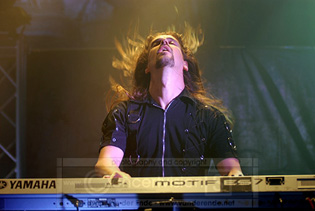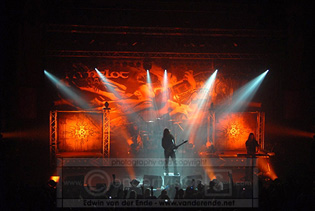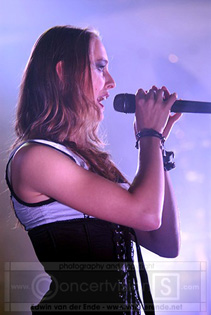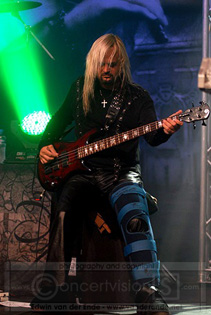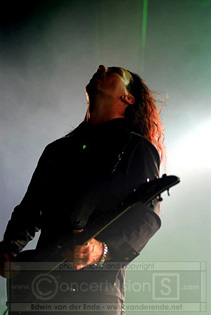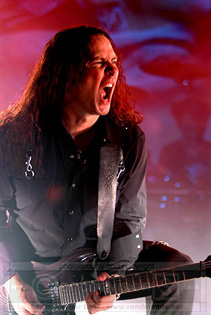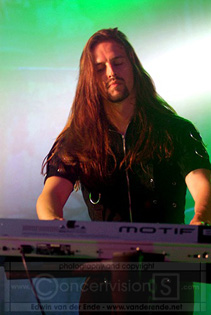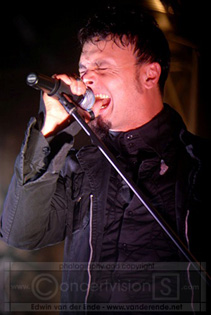 More photos on page 2
{jos_sb_discuss:17}
Seraphim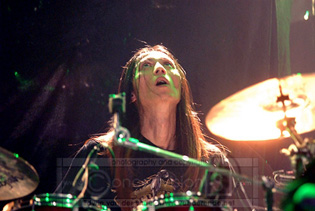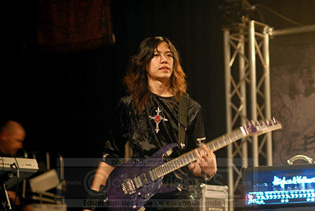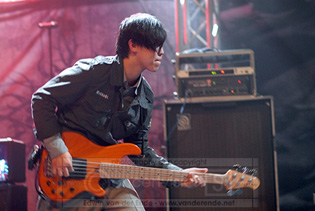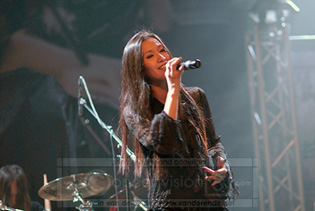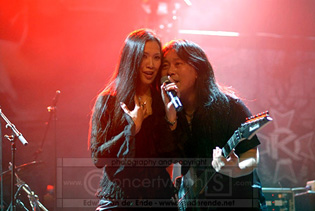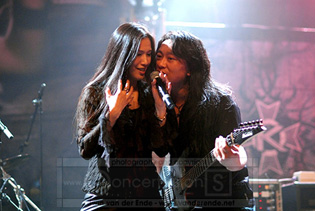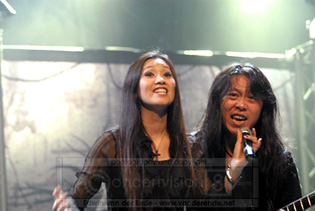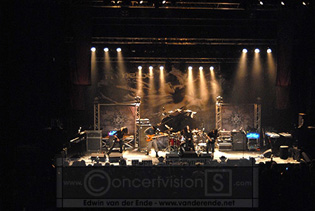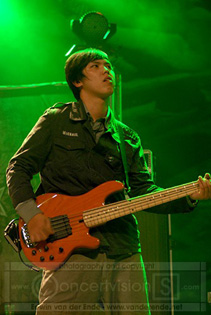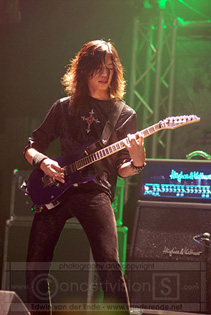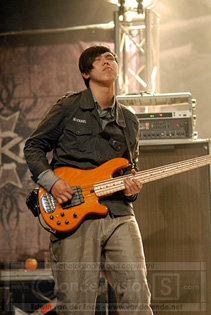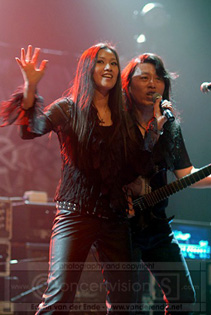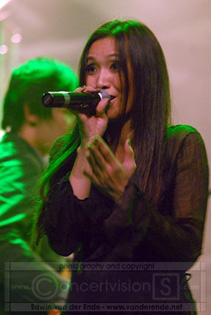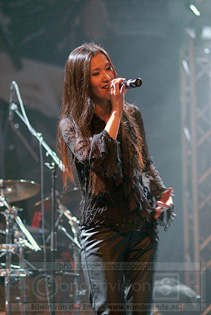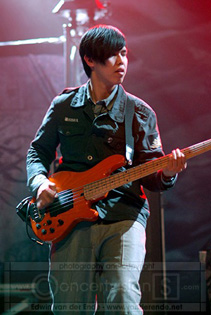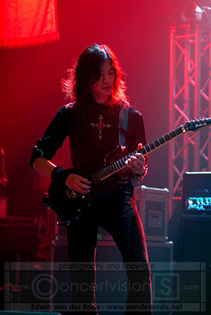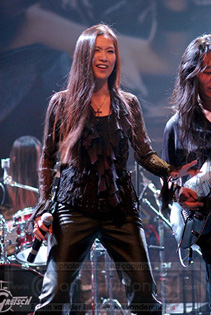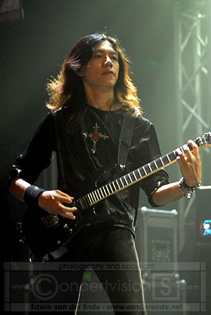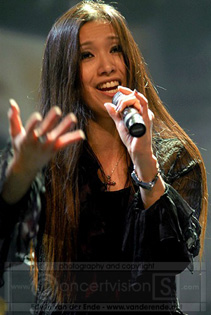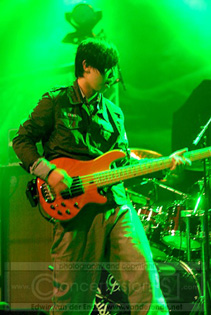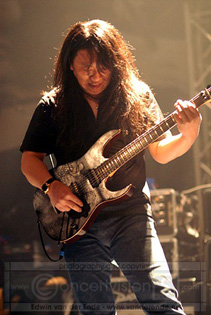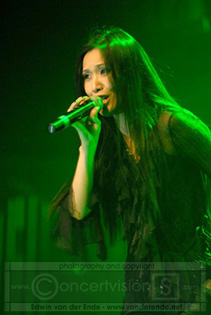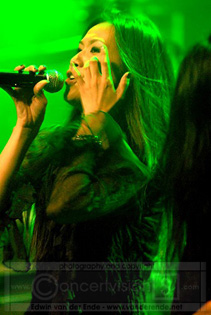 Serenity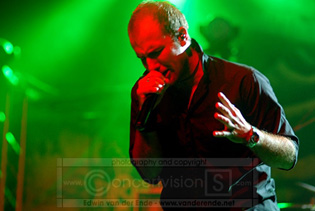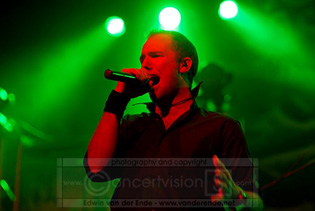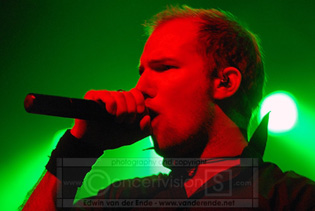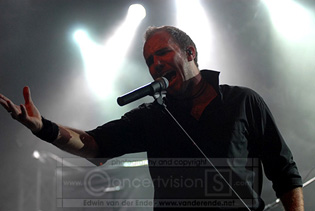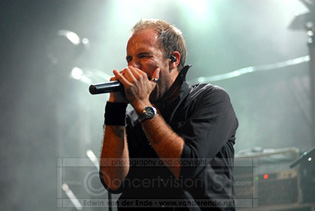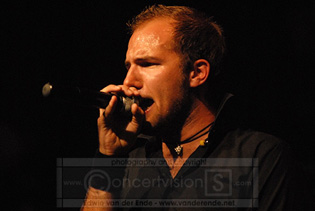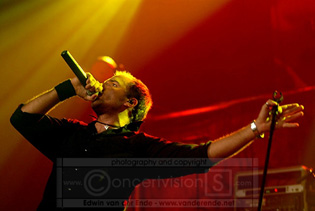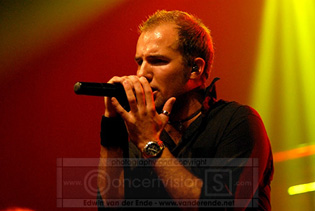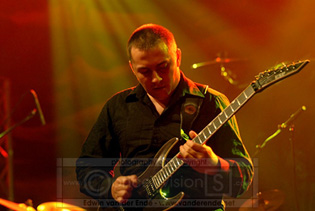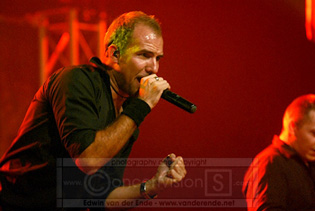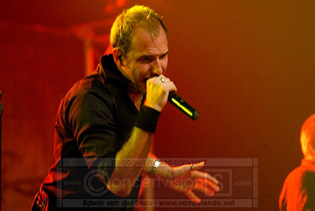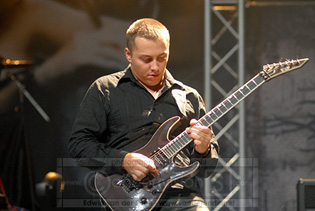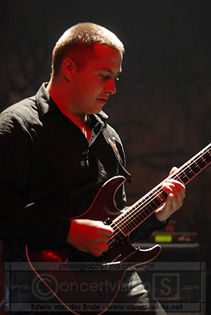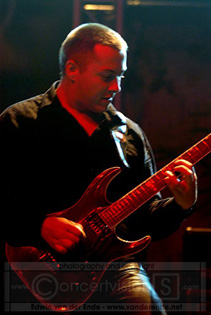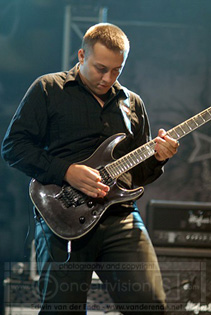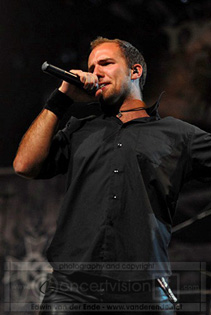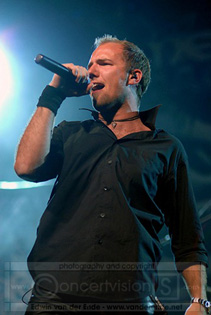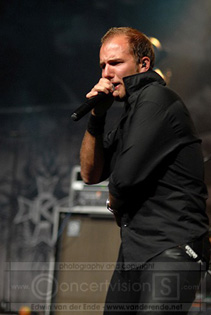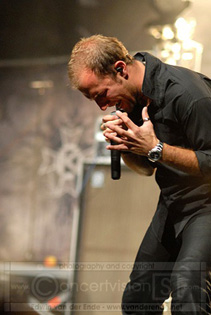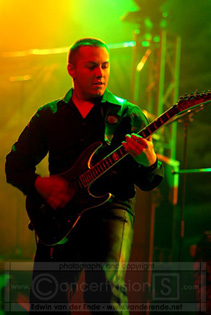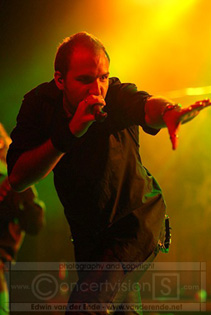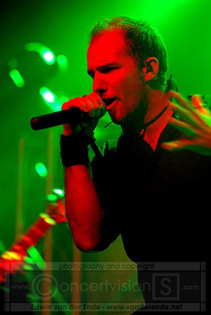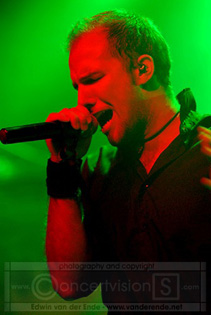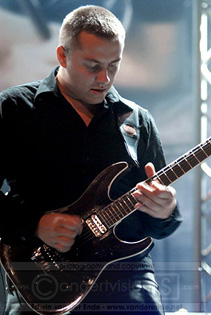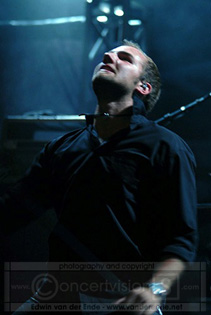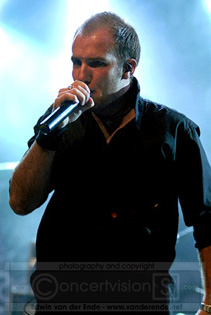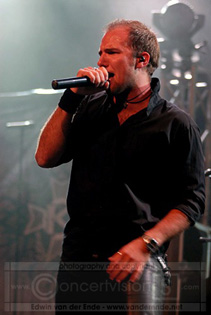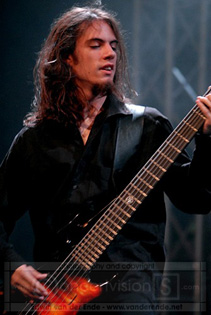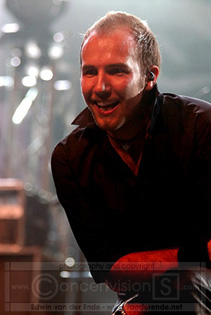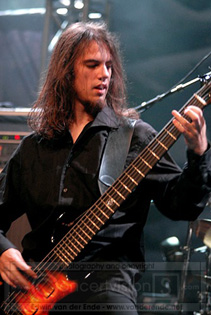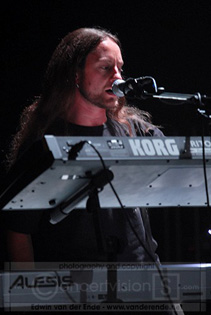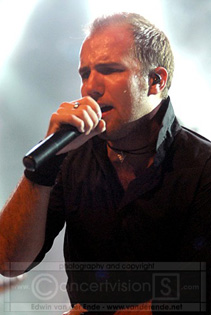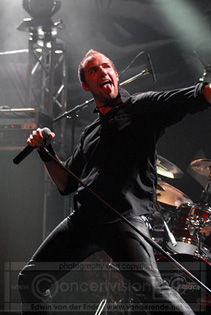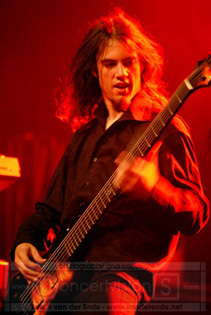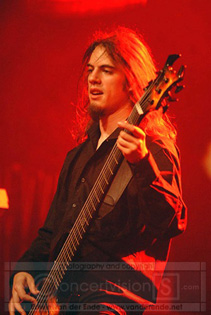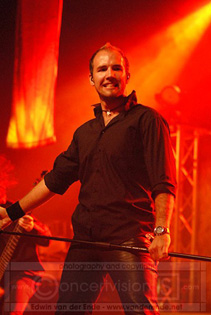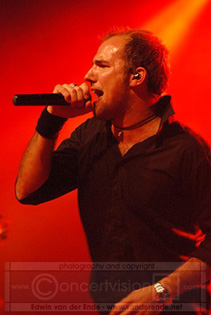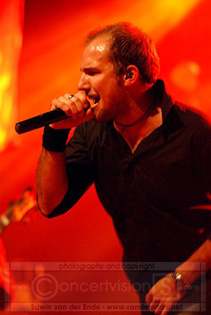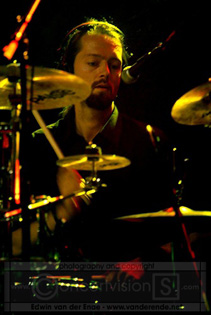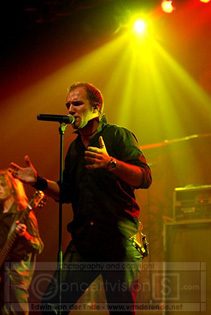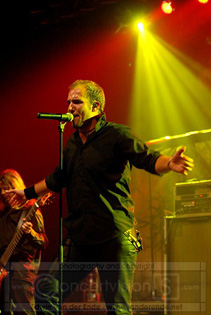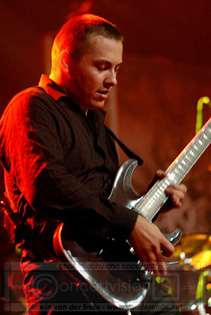 Adagio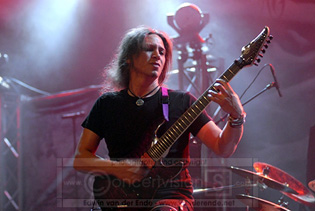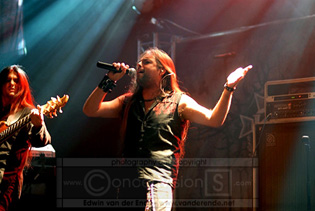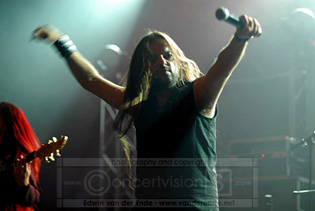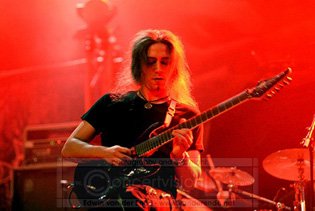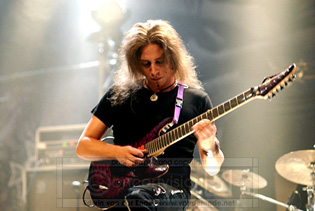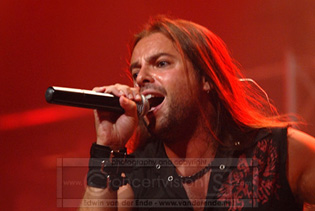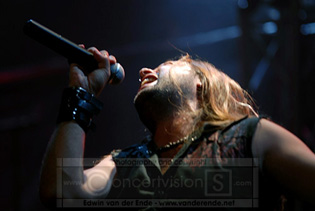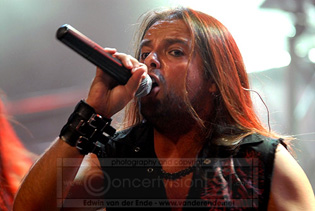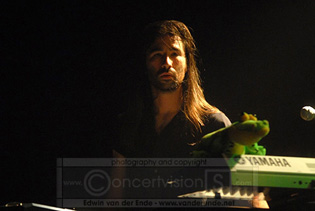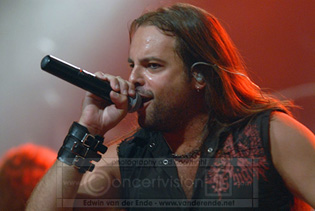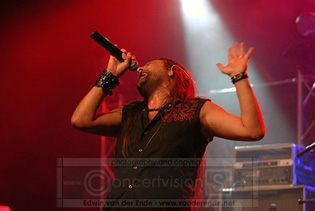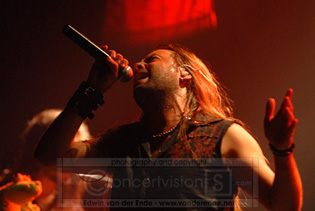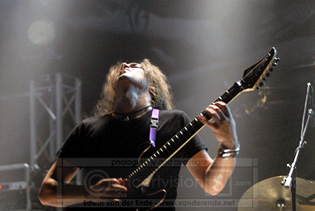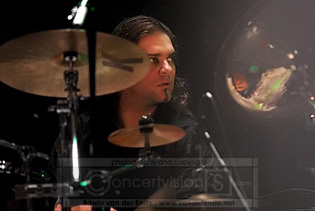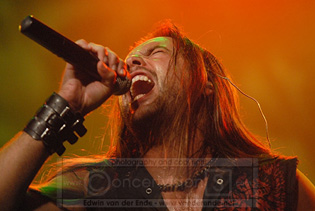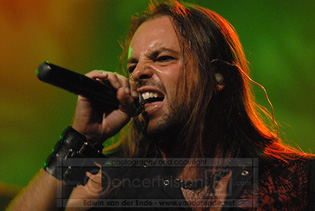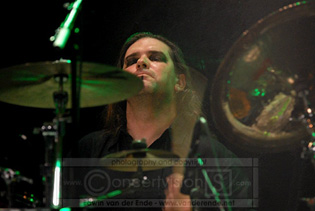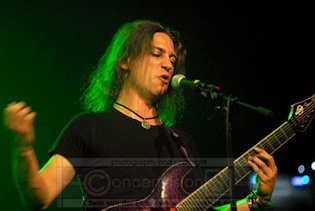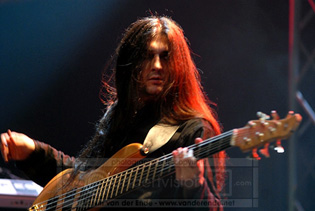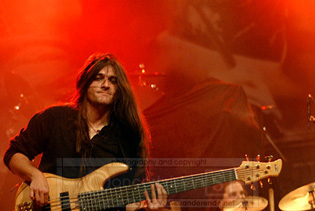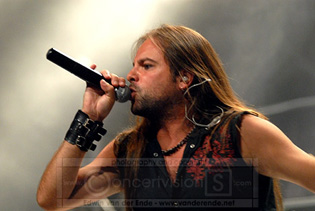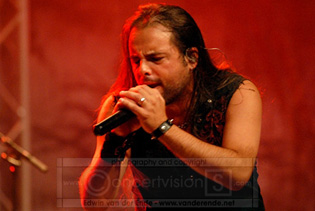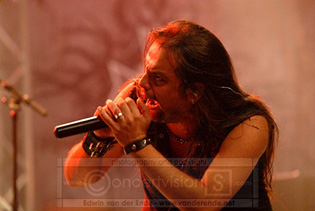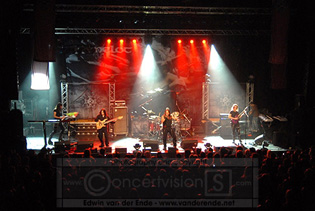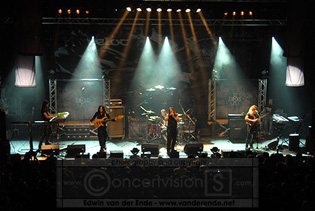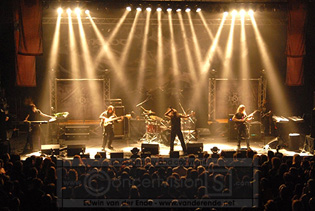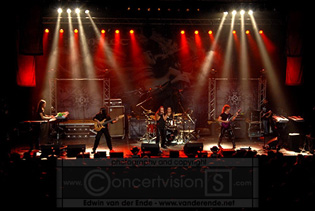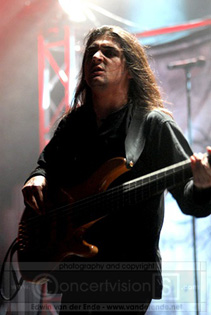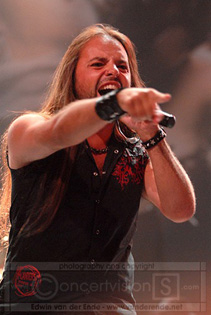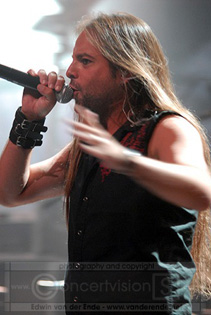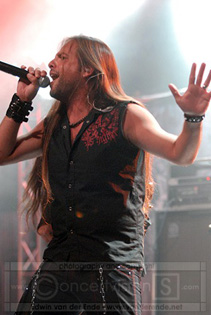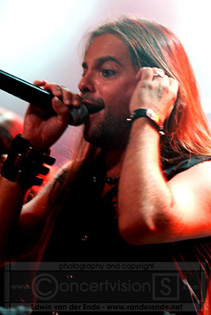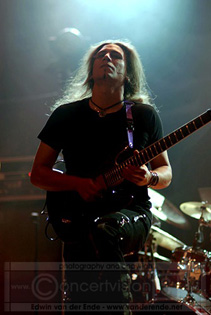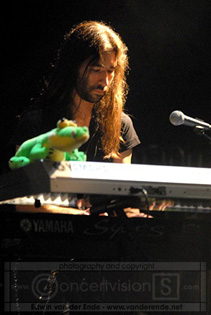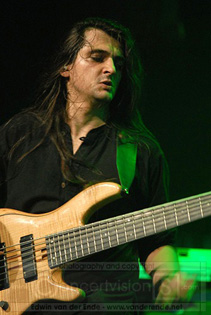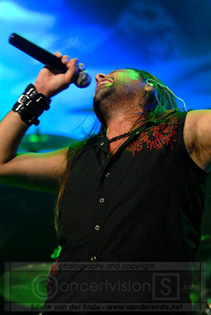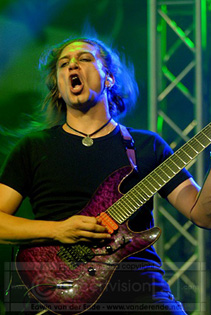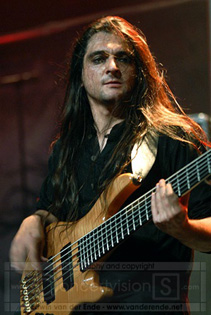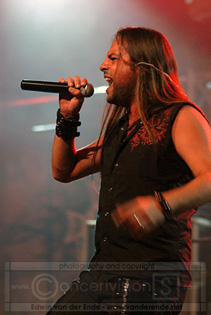 Kamelot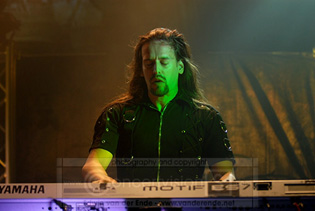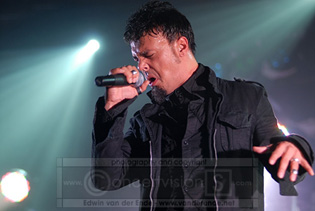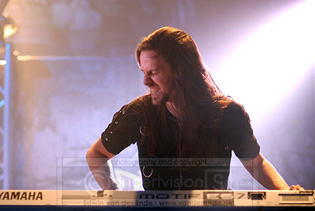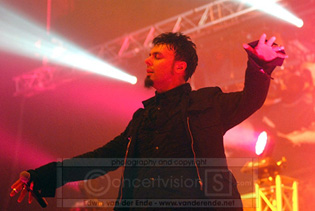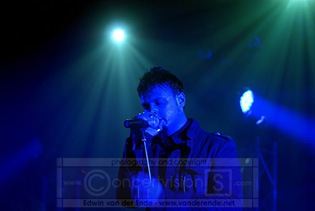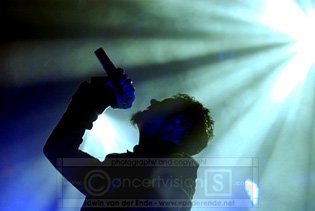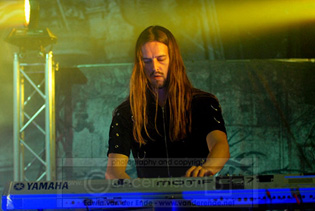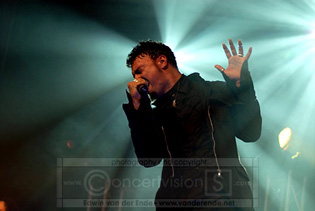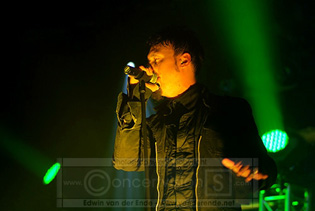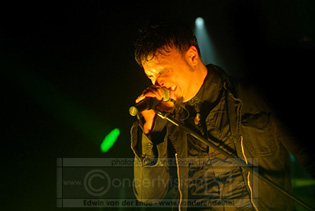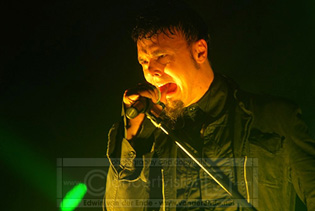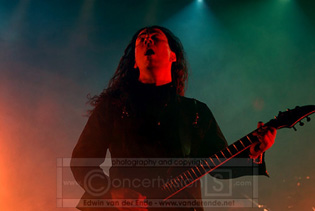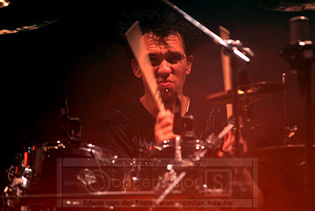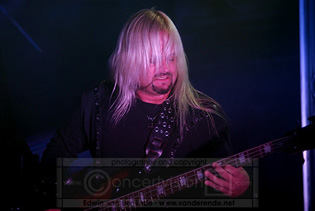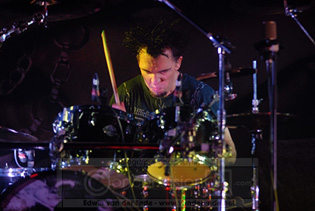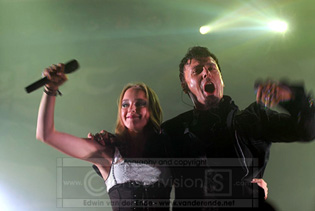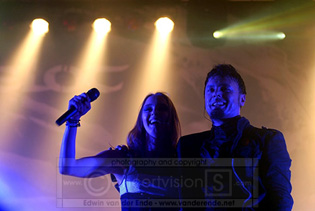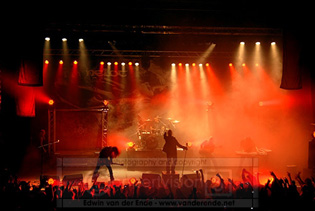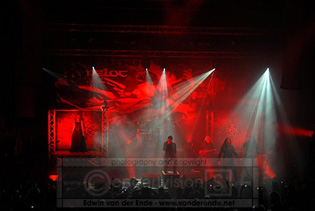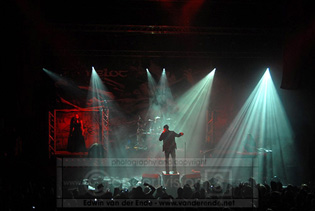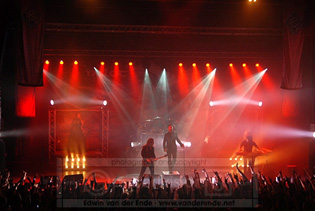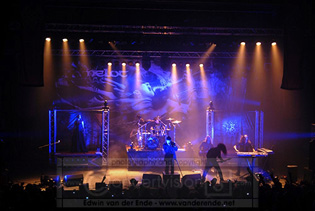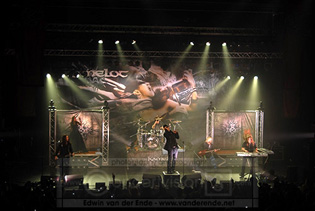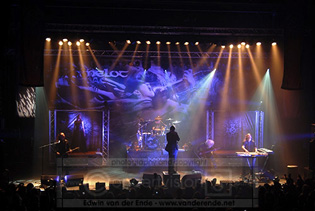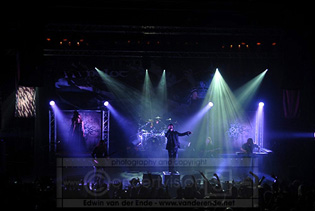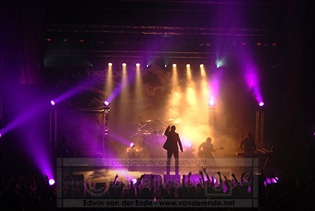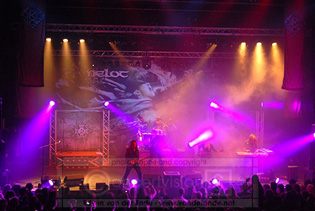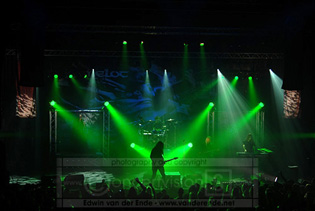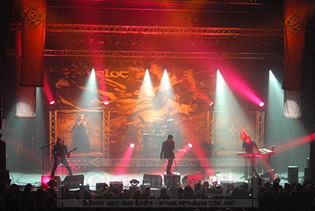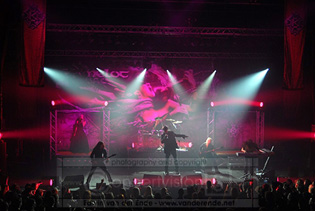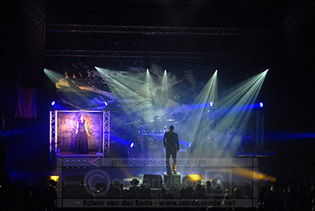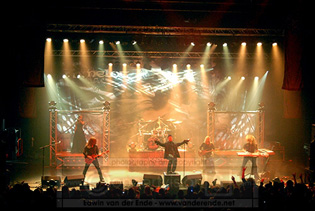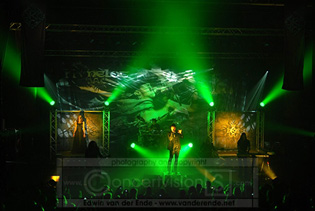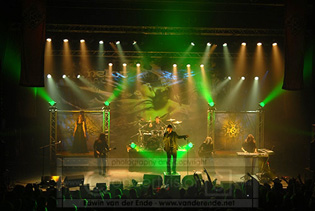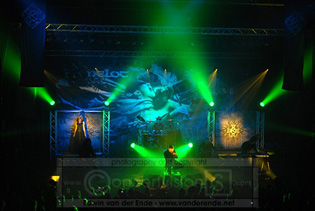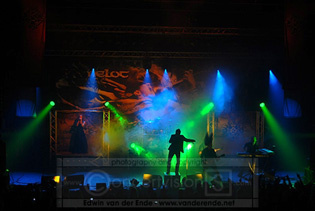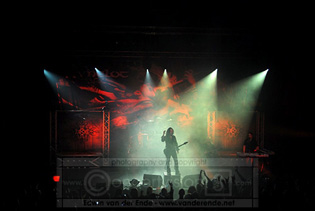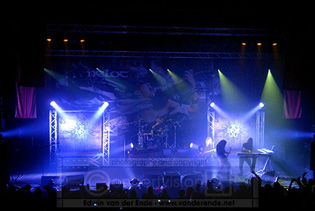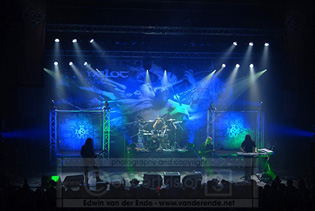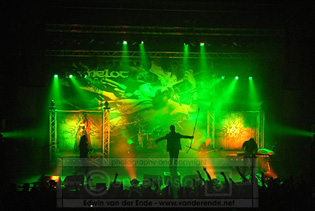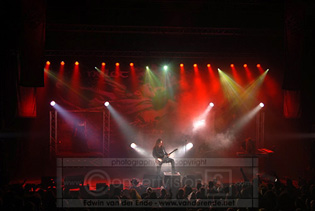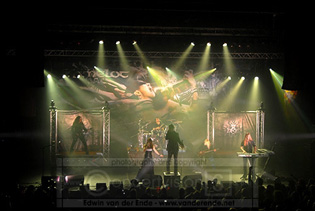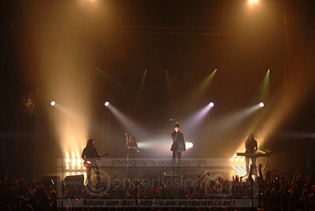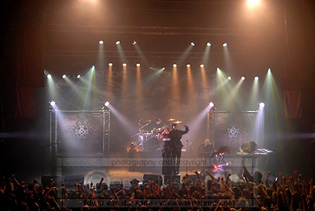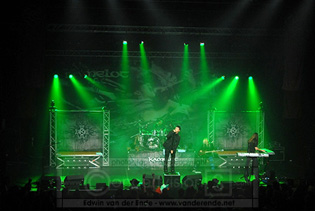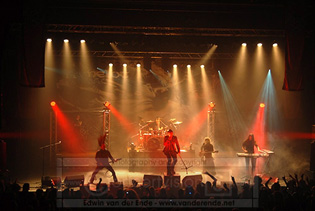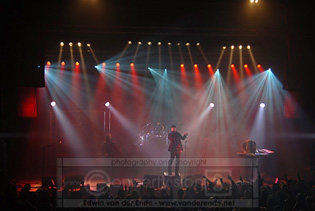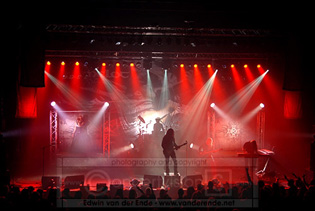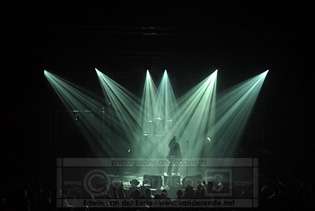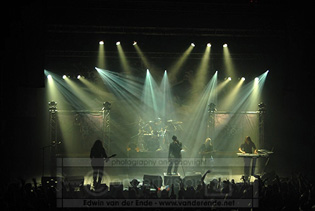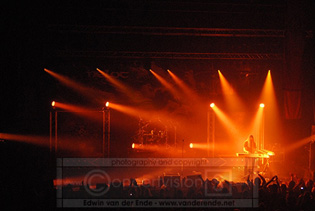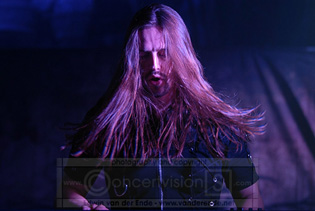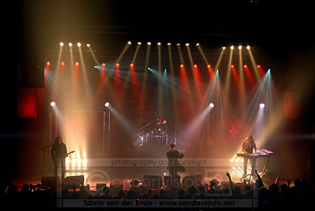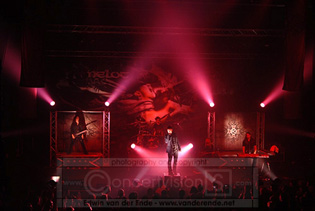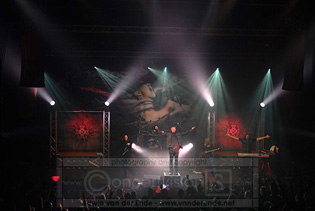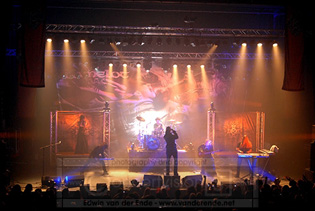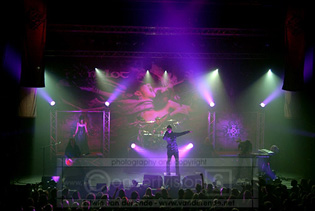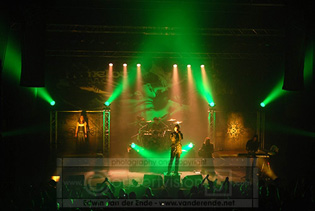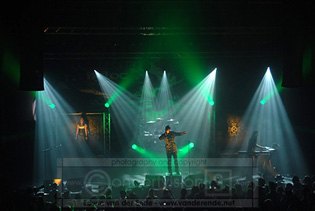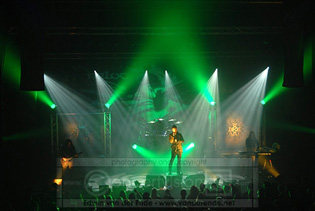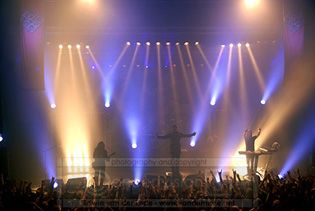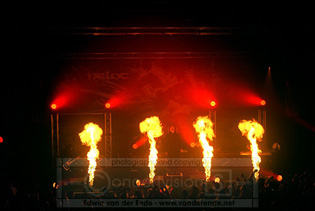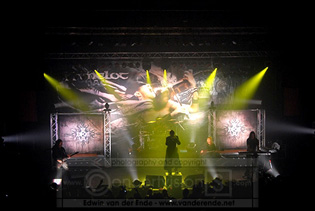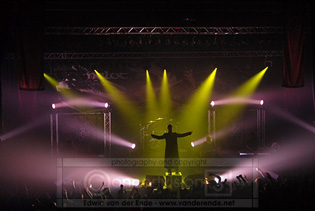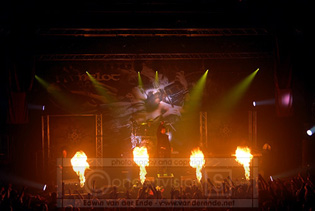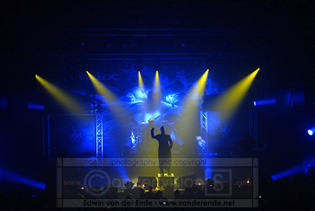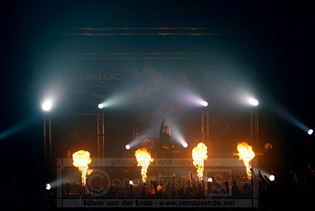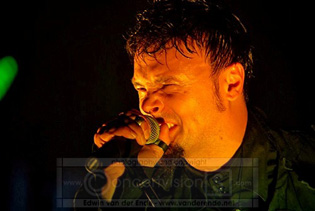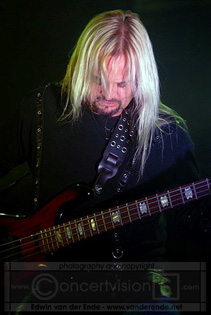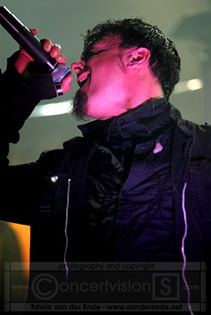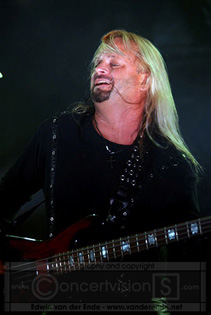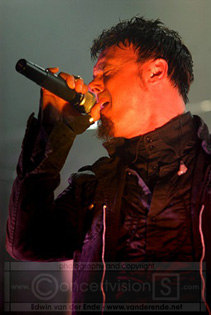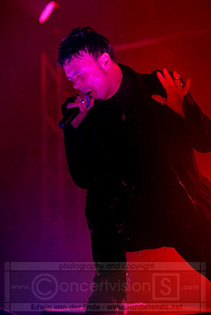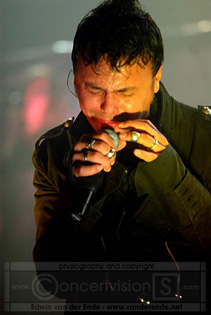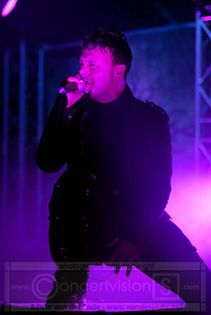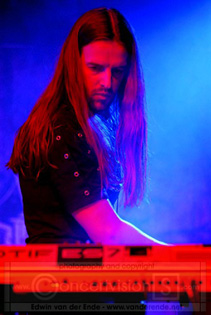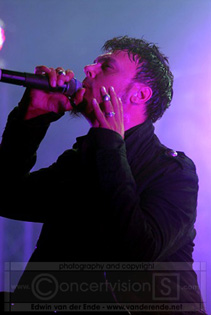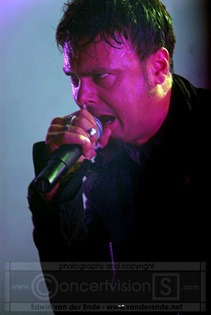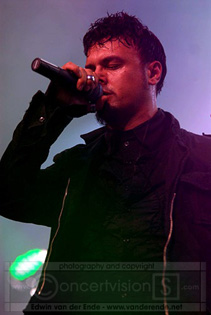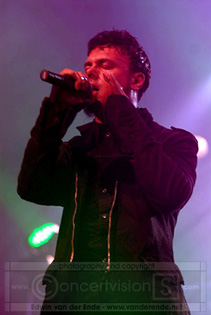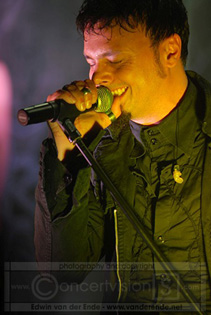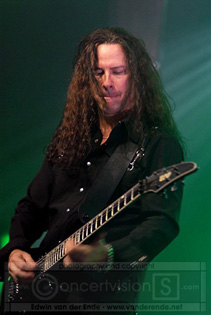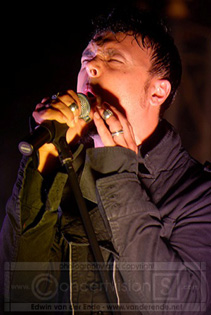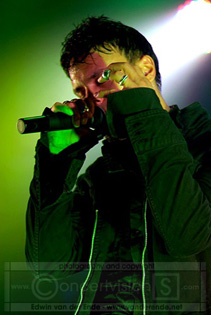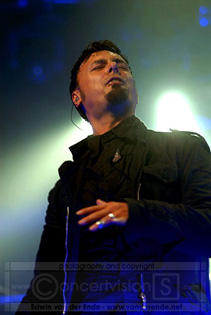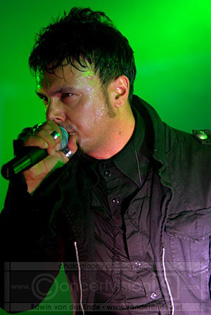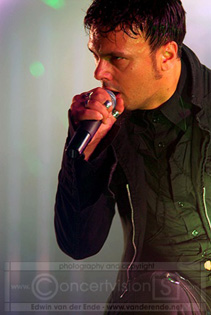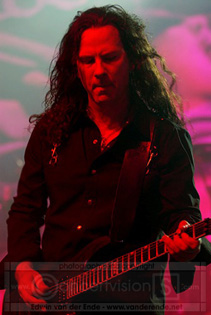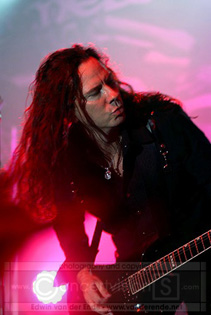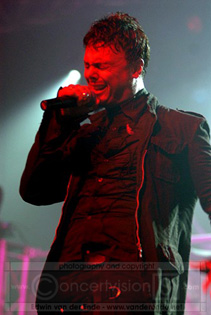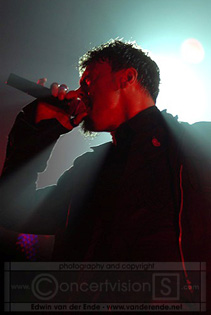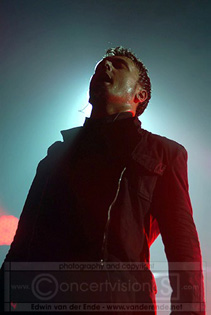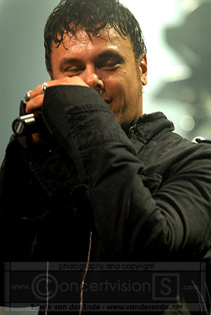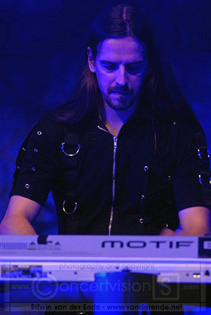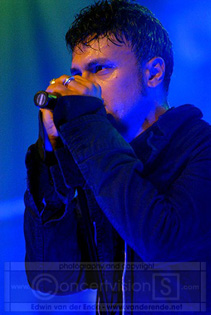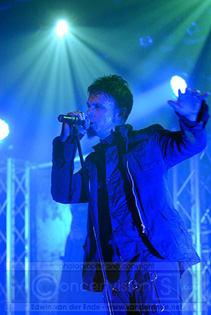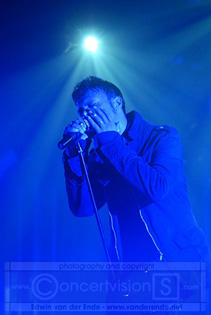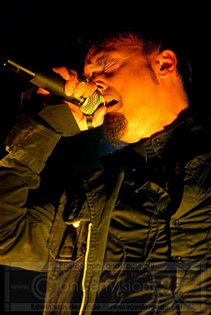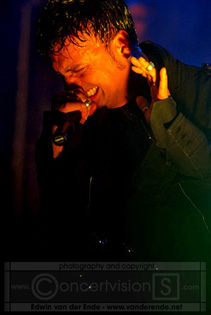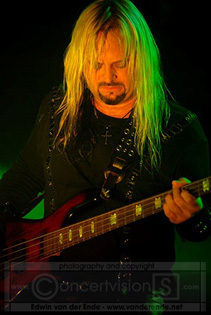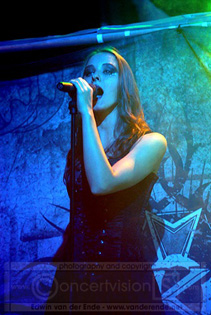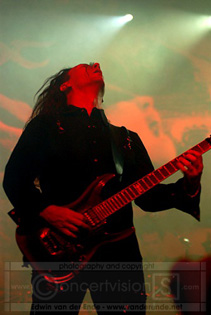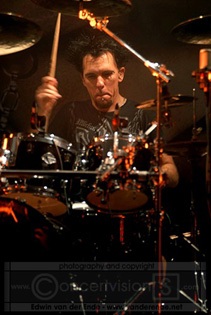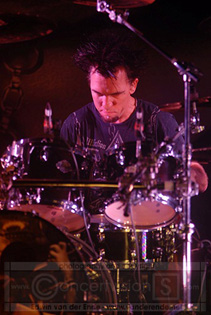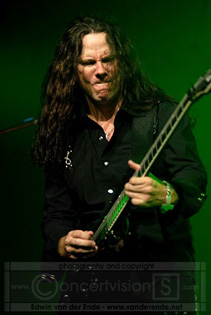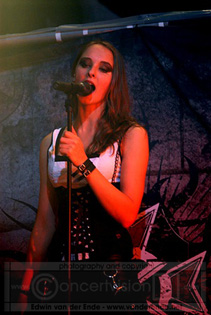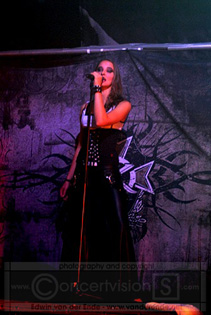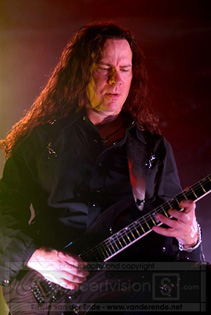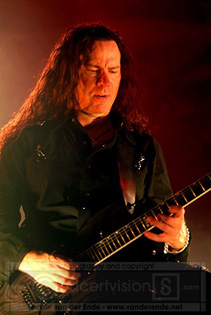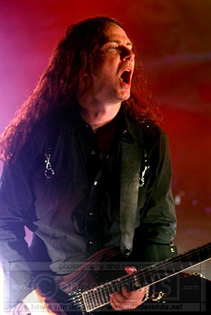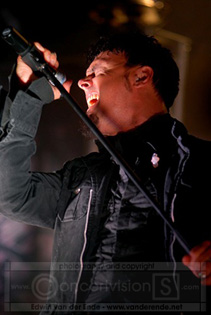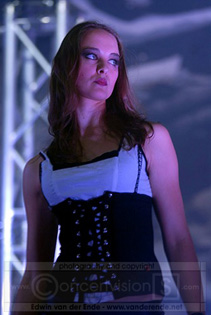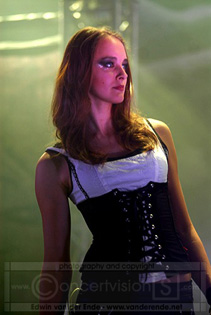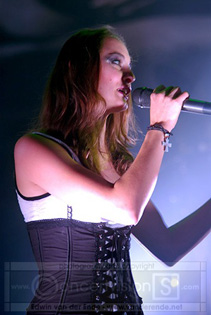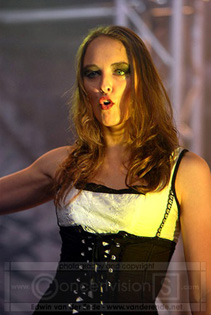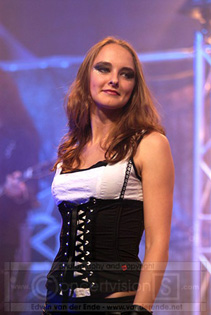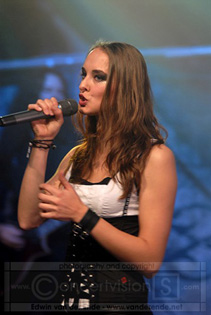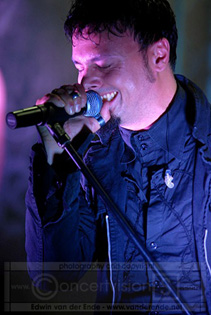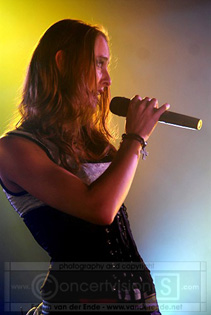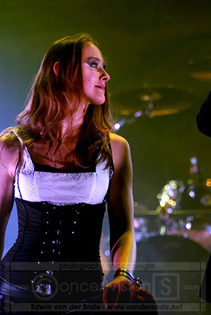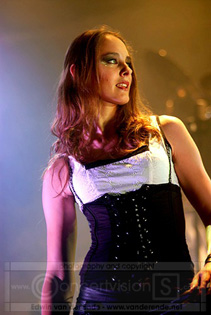 See also (all categories):