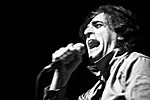 Columbia Club, Berlin, Germany
24th September 2008
Killing Joke & Treponem Pal


The 24th and 25th of September are dates of memorial! KILLING JOKE live in Berlin! The sole dates in Germany. Hope you joined them!? Stupid who did not! Because they played with their original cast of characters supported from TREPONEM PAL. The first evening all songs from their albums 'Killing Joke' and 'What's This For!' were presented, and on the second evening 'Pandemonium' and 'Island-Singles from 1979/80' were on the list. Their world tour continues of course, but the way to the stages are longer.


Only four dates are left for October:
09 - (US) Los Angeles, House Of Blues
11 - (US) New York, Filmore East / Ex Lrving Plaza
12 - (US) New York, Filmore East / Ex Lrving Plaza
14 - (US) Chicago, House of Blues
No reason to make holidays in USA, but a really big reason to visit USA for KILLING JOKE.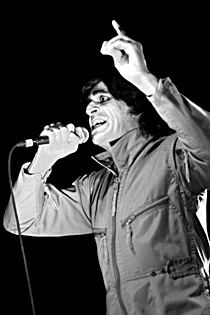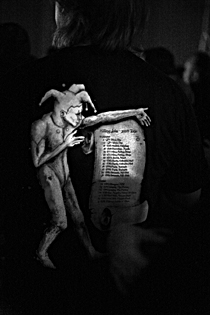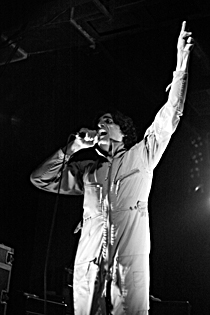 Treponem Pal

The French TREPONEM PAL (Industrial Rock/Metal) started in 1990 and worked together with bands like NINE INCH NAILS, PRONG, MINISTRY, FAITH NO MORE or THE YOUNG GODS a few years ago. Their new album 'Weird Machine' was recorded in Switzerland and released in April 2008. This album was supported by Ted Parsons (Swans, Prong, Godflesh, Jesu) for drums and the deceased Paul Raven (Killing Joke, Prong, Ministry) for bass guitar. Their general line-up is Marco Neves (vocals, development), Didier B. (keyboards, Samplers), Polak (guitars), Dread Fred (guitars), Bud (bass), Marto (drums).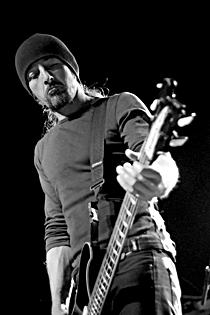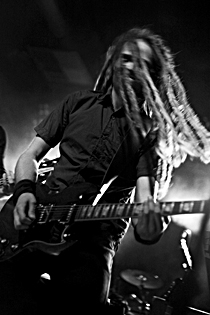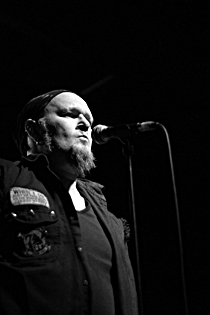 Music & Performance

TREPONEM PAL enjoyed a good reputation at the industrial rock and metal scene. But it was not sure if the audience of the Columbia Club was really the right one for them. It seemed that the people only waited for KILLING JOKE. (No question.) But some songs later in the set it was better and the flow into their music made their bodies move. 45 Minutes warm up with nice drum rhythms and some sensitive moods into their hard sound.
Setlist

01. Blow Me Out
02. For Progress
03. Pushing You Too Far
04. Freak Machine
05. Psycho Rising
06. Sonic Life
07. Dirty Dance
08. Planet Crash
09. Excess And Overdrive
Rating

Music 6
Performance 5
Sound 7
Light 5
Total 6 / 10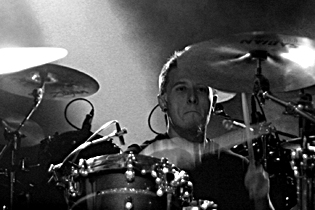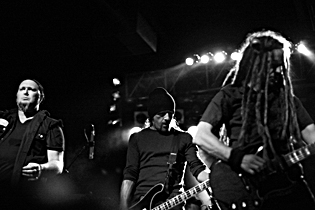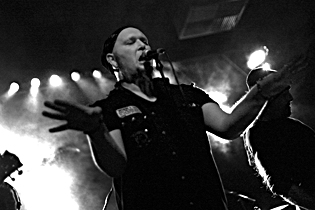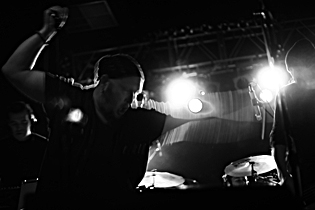 Killing Joke

The early albums of KILLING JOKE were a big importance of many bandsman of the consecutively rock scene. They started in 1979. A whole generation was captivated of their music. And who divined that they will perform again with their original line-up? The reason why is a sad thing: They meet each other on the burial of their bassist Paul Raven, had a nice talk and they wanted to play their old songs like 'Love Like Blood', 'Night Time' or 'Eighties' once again together! Jaz Coleman, Kevin "Geordie" Walker, "Big" Paul Ferguson und Martin "Youth" Glover - not only the tour is their plan, KILLING JOKE will release a new album and the old songs will be available on vinyl in a few month as well.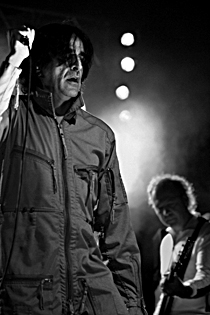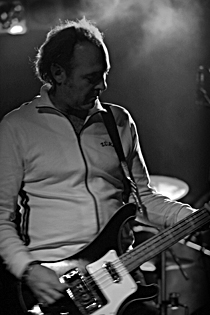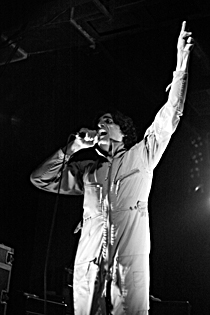 Music & Performance

It was a really mystic flair. All fans were waiting a little bit longer until KILLING JOKE came to stage. But it did not matter. Everybody had a smile on his face und shiny eyes when the band entered the stage. Jaz fascinated the people within a short time. His hands and his face were full of passion. All members of KILLING JOKE did know who they are and what their ability is. You could feel this fire from yesterday, their memories, their sadness and their emotions over all that years.
Setlist

01. Requiem
02. Wardance
03. Tomorrow's World
04. Bloodsport
05. Complications
06. S.O. 36
07. Primitive
08. Eighties (dedicated to Paul Raven)
09. Fall Of Because
10. Tension
11. Unspeakable
12. Who Told You How
13. Butcher
14. Madness
15. Exit
16. Follow The Leaders
17. The Wait
18. Psssyche
---
19. Are You Receiving
20. Change
Rating

Music 7
Performance 5
Sound 8
Light 5
Total 6.6 / 10