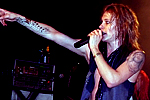 Batschkapp, Frankfurt, Germany
19th December 2008
Negative, Substyle


I went to this concert with mixed feelings, since I knew there would only be five persons on stage and I was unsure, whether this would work out or not. But actually I was glad to see this band again and it was good to find out, that it truly worked. Quite noticeable was the large number of guys coming to the show, what was something really unusual for NEGATIVE...



Substyle

SUBSTYLE is an alternative band from Cologne, formed in 1998. In August they released their new album 'Walk the Dino' but soon after, they exchanged their former drummer. On this tour they presented their new drummer of choice called Killer.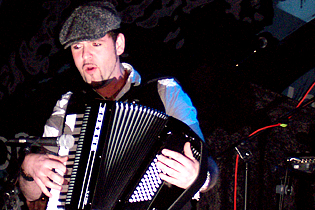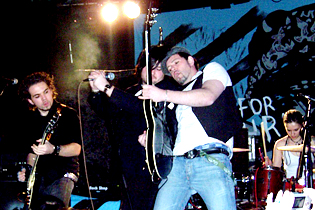 Music & Performance

They sounded like a mixture of BILLY TALENT and MY CHEMICAL ROMANCE but somehow different, especially, when the accordion was added. To be honest is was quite indescribable. After a short period of time, they got the audience to move, although they themselves were not moving around too much. But they stayed in contact with their listeners all the time.
Rating

Music 7
Performance 5
Sound 7
Light 5
Total 6 / 10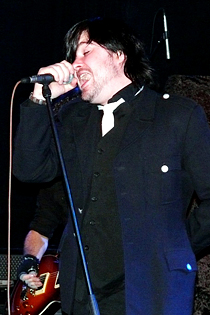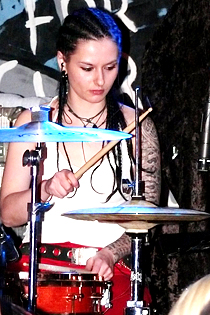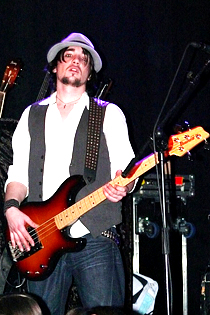 Negative

For several years, NEGATIVE have been around now. After their 2nd guitarist, Sir Christus, left the band earlier this year and a try with a new one, they decided to go on as a five piece. With their recent album 'Karma Killer' they steadied their international success.
Music & Performance

Their music is glam, reminding of 80's rock, but along their new album and line-up, they continued, what they started with 'Anorectic': they sound more passionate, at times more aggressive, their ballads more emotional, focusing on keyboard and heavy guitars. One couldn't help noticing quite a change, the whole show seemed a little melancholic and less vivid than those a year before. But their interplay and also their technical skills have improved a lot. Quite great was their setlist, which covered up songs from all their albums and also a wonderful cover of 'Wish You Were Here'. A highlight –at least for the girls- surely was the kiss Jonne gave Larry.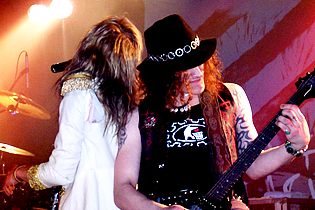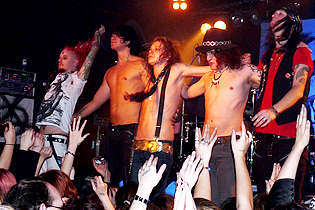 Setlist

01. My My - Hey Hey
02. Devil on My Shoulder
03. In My Heaven
04. Lust 'N' Needs
05. The Moment of Our Love
06. Sealed
07. Giving Up
08. Wish You Were Here (acoustic cover)
09. An Ornament
10. After All
11. Naive
12. Frozen To Lose It All
13. Motherfucker (Just Like You)
14. Planet of the Sun
15. One Last Shot
---
16. Angels Won't Lie (Instrumental)
17. Glory of the Shame
18. Until You Are Mine
19. Won't Let Go
Rating

Music 9
Performance 6
Sound 8
Light 7
Total 7.5 / 10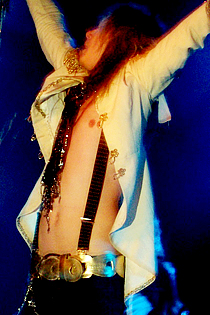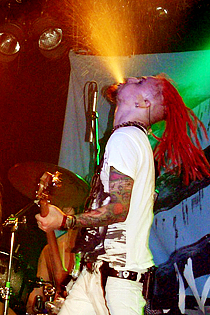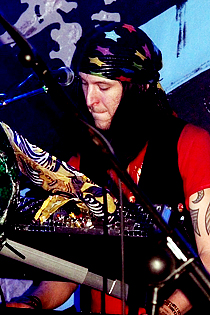 All pictures by C. Stahl and J. Schrauder
{jos_sb_discuss:17}