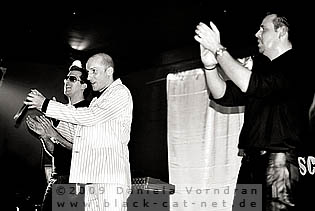 Zwischenfall, Bochum, Germany
24th January 2009
Obscenity Trial
On 24th January, the 5th birthday of the party series "Hoellentanz" in the legendary Gothic scene location "Zwischenfall" in Bochum took place which was also celebrating its 25th anniversary. The evening was started by a live gig of the Synth-Pop band OBSCENITY TRIAL which was formed in 1993, but parted ways in 1998. Six years later in 2004, OBSCENITY TRIAL was revived by Oliver Wand. The music of OBSCENITY TRIAL is easy listening and danceable Synth-Pop.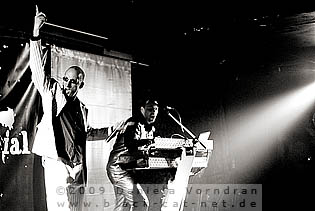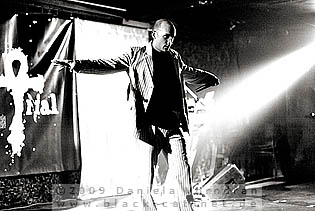 The current album called 'That Night' and was released in May 2008. OBSCENITY TRIAL is Oliver Wand (vocals, lyrics, song writing, programming), Frank Hass (live keyboards, backing vocals) and Jürgen Reinert (live drums). At this show they were supported by Guido Kreienkamp who played the second keyboard, but the live drums were left out this time.
http://www.otrial.de/
/
http://www.myspace.com/obscenitytrial
Music & Performance

As we arrived at the venue only a handful of people were in the house, some people were arriving later but at the start of the concert at 9:15 pm only about 40 people were forming the "crowd". Well, it was a "normal" disco evening and so, people just were coming as late as always it seemed. First the both keyboard players Guido and Frank entered the stage and after the intro, Oliver - clothed with a light along-striped suite - entered the stage too. The set ran about 65 minutes and consisted of 15 songs. First the crowd reacted more restrained to the animation of Oliver and in front of the stage a dead space of about three meters was used only by the photographers.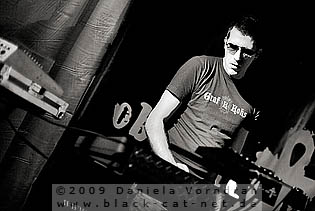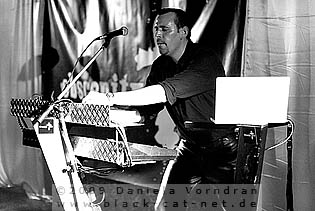 Later during the show, the temper went higher and some people were dancing and clapping hands. OBSCENITY TRIAL performed a dynamic and dedicated set, but the lightshow was a little bit poor. At the end of the song 'Lecture', taken from the current album, Oliver left the stage and was waiting at a table in the crowd, Frank and Guido played the outro and then they asked the audience if they want to hear something more. After a little time they decided for an encore and Oliver came back to the stage. After four more songs they finished again with the famous song 'Here and now' but this time the crowd was clapping hands and they performed finally the current single 'My Mind Your Mind'.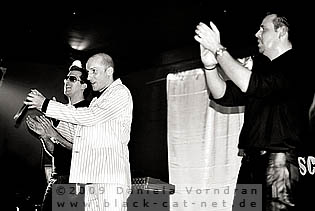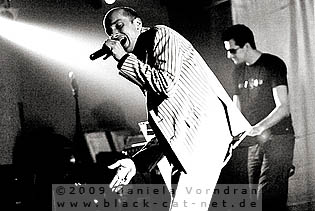 Setlist

01. Intro (Personal Daemon)
02. That Night
03. All That's Left
04. Your Skin
05. Daydream
06. Desire
07. 7:30
08. This Place
09. Seven Nation Army
10. Lecture
---
11. World
12. Book of Love
13. Never too late
14. Here and Now
---
15. My Mind Your Mind
Rating

Music: 7
Performance: 8
Sound: 8
Light: 4
Total: 7 / 10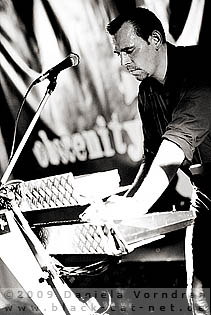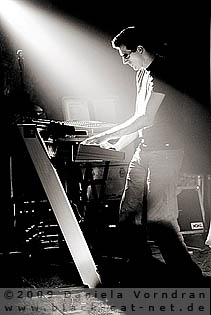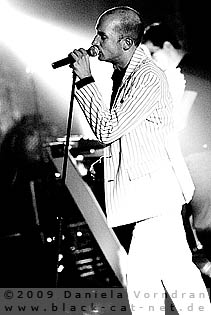 All pictures by Daniela Vorndran (
http://www.vorndranphotography.com/
/
http://www.black-cat-net.de/
/
www.myspace.com/vorndranphotography
)
{jos_sb_discuss:17}