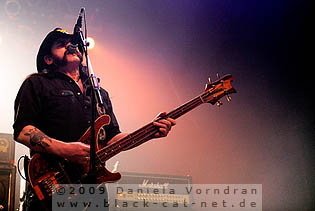 Palladium, Cologne, Germany
1st December 2009
Motörhead, Der W., Black Stone Cherry
I arrived a little early at the venue this time, but even at that time the queue length was already insane. But what are approximately 7°C if you'll get to spend an evening with MOTÖRHEAD soon, right? The patience of those people was admirable and when finally the doors did open the joy was boundless. But before the rock veterans would be entering the stage, there's still some time left.
Black Stone Cherry
The band BLACK STONE CHERRY originates from Edmonton, Kentucky; and as there's very little to do in the middle of a dry country, the band members had plenty of time to focus on their music. BLACK STONE CHERRY then was officially formed in 2001 and with expanding local popularity, they began to record track and in 2006 the self-titled debut was released, followed by extensive touring and the subsequent release of three EP's. In 2008 the band supported DEF LEPPARD and WHITESNAKE on all dates of the latter's extensive Great Britain and Northern Ireland tour. On 26th June, their last date on this tour, the band succeeded in their lifelong dream of playing Wembley Arena. August 2008 saw the release of the second BSC album 'Folklore & Superstition'. BLACK STONE CHERRY is Chris Robertson (lead vocals, lead/rhythm guitar, slide guitar & drums), Ben Wells (rhythm/lead guitars, sitar & backing vocals), Jon Lawhon (bass guitar & backing vocals) and John Fred Young (drums/percussion, backing vocals, harmonica & Piano).
http://www.blackstonecherry.com/
/
http://www.myspace.com/blackstonecherry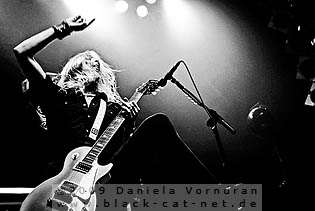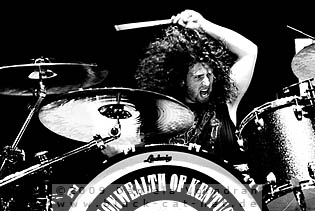 Music & Performance
The first of the bands to bridge that time with were the young rockers of BLACK STONE CHERRY, entering the stage a few minutes earlier than planned to a rumbling into segueing right away into the groove-laden 'Rain Wizard'. Those who hadn't seen or heard of them before were blown away now by Chris Robertson's bluesy, powerful timbre latest. As second track, the 'Blind Man' came "looking for his eyes". If not happened already, the rhythms now grabbed people by their legs, or it could simply have been the sheer enthusiasm, the entire band put on display right from the start, no matter if they were head banging, stalking the stage, or playing the guitar with drum sticks. No kidding, that really happened and somehow I doubt I was the only one in the room who had never seen a drummer doing that before. Besides that and before ending the song 'We're the Kings', they played their instruments on their necks. Those guys really know how to stir an audience and they just rocked.
Setlist
01. Rain Wizard
02. Blind Man
03. Yeah Man
04. Maybe Someday
05. Lonely Train
06. We Are the Kings
07. Voodoo Chile (Jimi Hendrix cover)
Rating
Music: 7
Performance: 7
Sound: 7
Light: 7
Total: 7 / 10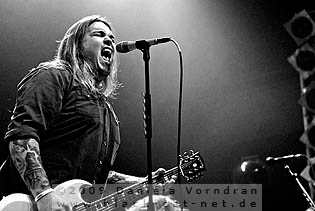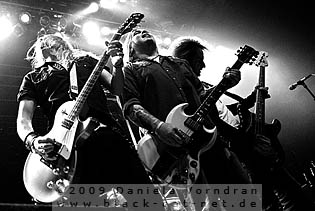 Der W.
DER.W alias Stephan Weidner has been a bassist and creative head with the not undisputed German band BÖHSE ONKELZ until their break-up in 2005. 3 years later, he stepped back into the spotlight with his solo project, releasing the debut album 'Höher, Schneller, Weidner' that same year followed by an extremely successful tour through Germany, Austria, and Switzerland. The show at Berlin's Columbiahalle became the focal point of the live DVD 'Der W. - Schneller, Höher, Weiter', released in November.
http://www.myspace.com/stephanweidner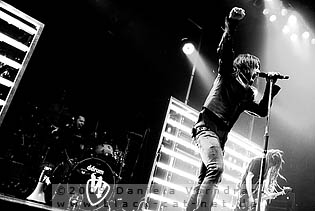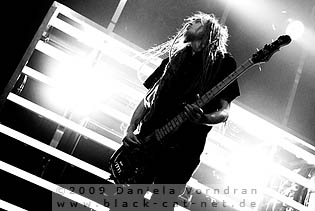 Music & Performance
That the man behind the alias DER W. was a much anticipated act tonight became clear already by the excited talking of many people around me in front of the stage and some time earlier in the foyer of the venue. So, it wasn't such a big surprise that Stephan Weidner, who entered the stage as the last one after his band mates, was welcomed frenetically by an audience that wasted no time and rocked along to the opener 'Der W Zwo Drei', and continued to do that increasing in wildness to the following track 'Liebesbrief'. Common to all was the obvious fury that seems to be deep inside creative head Weidner and which he's channelling into utterly personal lyrics carried by a build of roaring guitars and crunchy drums. Already with the third song, where Weidner himself grabbed the guitar, the mood reached a pinnacle with people pogo dancing in the midst of the audience and even a little crowd surfing.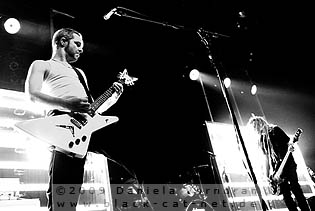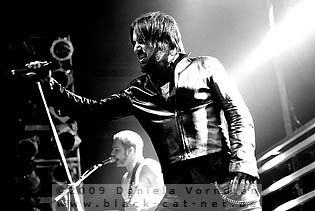 The mood maintained a high level to the end when he made the title of the last track 'Pass gut auf dich auf' a message and an advice to his fans with turning it into 'Passt gut auf euch auf' (Take good care of yourselves). Thundering applause and encore shouts ended that adrenaline-infused performance.
Setlist
01. Intro
02. Der W zwo drei
03. Liebesbrief
04. Schatten
05. Mein bester Feind
06. Waffen & Neurosen
07. Stille Tage im Klischee
08. Und wer hasst dich
09. Tränenmeer
10. Bitte töte mich
11. Geschichtenhasser
12. Gewinnen kann jeder (Nordend Antistars Cover)
13. Pass gut auf dich auf
Rating
Music: 6
Performance: 7
Sound: 7
Light: 7
Total: 6.6 / 10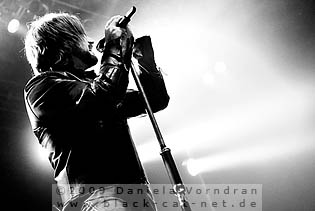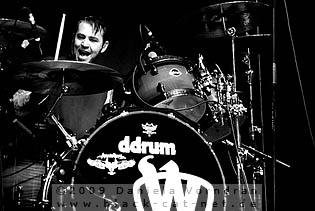 Motörhead
MOTÖRHEAD are a British Hard Rock / Heavy Metal band formed in 1975 by bassist, singer and songwriter Ian "Lemmy" Kilmister, who has remained the only constant member. Usually a power trio, MOTÖRHEAD had particular success in the early 1980s with several successful singles in the UK Top 40. The albums 'Overkill', 'Bomber', 'Ace of Spades', and particularly 'No Sleep 'til Hammersmith', cemented the group's reputation as one of Britain's foremost Heavy Metal formations. MOTÖRHEAD's approach has remained the same over the band's career, preferring to play what they enjoy and do best, their like for the early Rock'n'Roll is reflected in some of their occasional cover songs. The band's lyrics typically cover such topics as war, good versus evil, abuse of power, promiscuous sex, substance abuse, and "life on the road". Their most recent album is called 'Motörizer' and was released in August 2008. Lemmy recently stated in an interview that the band will hit the studio next year to record the follow-up. MOTÖRHEAD is Ian "Lemmy" Kilmister (vocals, bass), Phil Campbell (guitar) and Mikkey Dee (drums, percussion).
http://www.imotorhead.com/
/
http://myspace.com/motorhead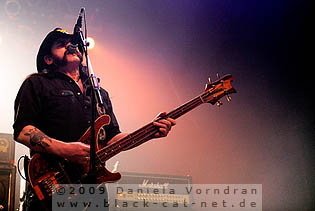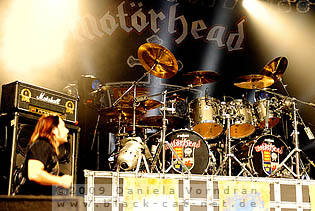 Music & Performance
After the second support had left the stage, the countdown for tonight's most anticipated event began and especially the front rows filled up quickly, as people of course wanted to be as close to the band as possible. Then, the time had come when the 3 idols would take their positions, followed up by Lemmy opening the show with "Hello Cologne, we're Motörhead and we play Rock'n'Roll" 'Iron Fist' galloped through the building and opened the set to great excitement. While the audience enjoyed themselves, the action on stage remained straightforward and who'd have expected otherwise. They're no youngsters anymore rushing back and forth. However, that is not to say you had to watch some idle guys just standing there and playing. Guitarist Phil Campbell couldn't be kept behind his microphone all the time, and also Lemmy left his regular place now and then. The one who moved the most though was drummer Mikkey Dee.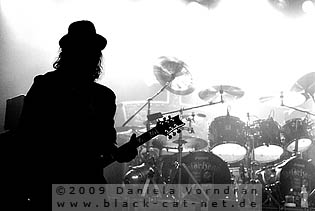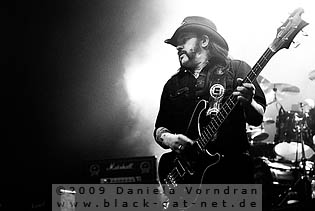 His hairs flew around just like his limbs and at times it would seem he had more than 4 of them. Besides rather current tunes such as 'Rock Out' from the recent 'Motörizer' album, MOTÖRHEAD knew how to please their fans and treated them to a lot of classic stuff like 'I Got Mine' from 1983… "Before you were born", as Lenny commented, or 'Cradle to the Grave' which had never been played in Germany before that show. One personal highlight was to follow during 'In The Name of Tragedy' when both Lemmy and Phil disappeared, leaving the stage all to Mikkey who amazed everyone with a drum solo extraordinaire. A couple more songs followed that spectacle before the end - the end of the main set that is. Of course they came back once more and send their fans a proper goodbye and leaving them completely satisfied with last song 'Overkill'.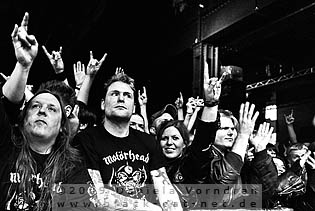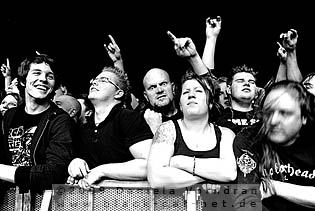 Setlist

01. Iron Fist
02. Stay Clean
03. Be My Baby
04. Rock Out
05. Metropolis
06. Over The Top
07. One Night Stand
08. I Got Mine
09. Guitar Solo
10. The Thousand Names of God
11. Cradle to the Grave
12. In The Name Of Tragedy
13. Just 'Cos You Got the Power
14. Shoot 'em Down (Twisted Sister cover)
15. Going to Brazil
16. Killed By Death
17. Bomber
---
18. Whorehouse Blues
19. Ace of Spades
20. Overkill
Rating
Music: 8
Performance: 7
Sound: 9
Light: 7
Total: 7.7 / 10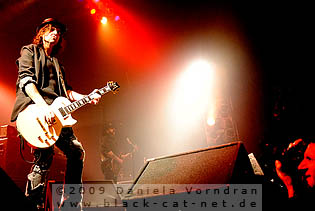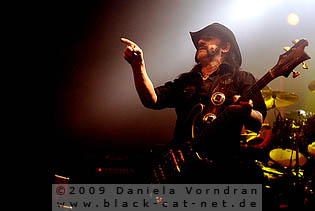 All pictures by Daniela Vorndran (
http://www.vorndranphotography.com/
/
http://www.black-cat-net.de/
/
www.myspace.com/vorndranphotography
)
{jos_sb_discuss:17}