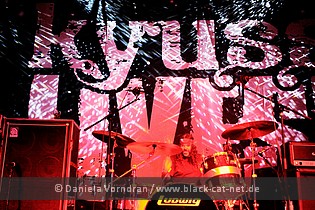 FZW, Dortmund, Germany
3rd August 2011
Kyuss Lives!

KYUSS LIVES! again with original member John Garcia calling it back from the dead with a slightly different band constellation. The band toured through Europe already for the Hellfest, where, by chance or fate, two other former KYUSS members were playing, and those were more than eager to join in again. The reactions to that were accordingly. Now it is 2011 and the band is coming over to Europe again to make venues on the old continent a melting pot, and even a new album is scheduled at some point in the future. But first things first…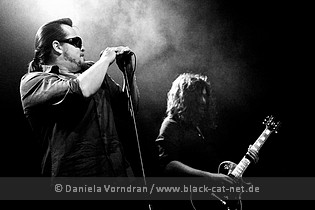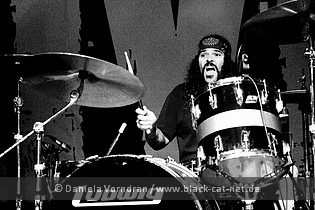 Music & Performance
First bummer of the evening: The show starting sharp at 9 PM because not even half of the people were there. The Brightside: sitting in the attached café to do some chatting. While doing that the whole venue quickly filled up and upon the shows start you could almost smell the adrenaline in the room. The band received a frenetic welcome upon entering the stage with 'Starship Landing', following it up with the dry 'Gardenia'. What am I saying here, they're practically the inventors of a dry rock sound that was blasting out of the PA at an extreme volume. The performance followed the music suit in being just as dray when it comes to moving or so. To a song like 'Hurricane' that literally made the space in front of the stage a melting pot, I'd have expected a little dedication expressed in movement. This is not to say the performance lacked the necessary passion. Musically and technically it was flawless. Almost like listening to a CD on a volume level that would make your neighbour call the police.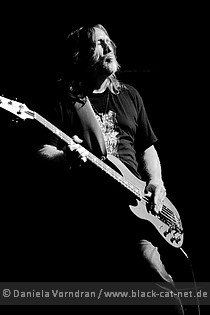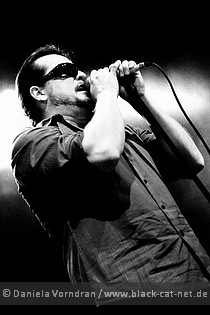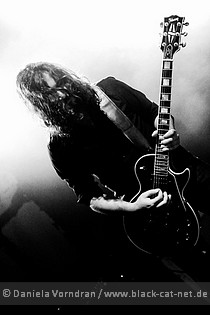 'One Inch Man' and 'Odyssey' kicked the shit out of everyone in there and the air got thicken and "badder" accordingly. I expected sweat dripping off the ceiling but as I've been present nothing like that happened. Everyone simply was enjoying themselves. But as much as I've enjoyed it I couldn't stay any longer than '100°' before having to catch my train back home. All I can say is that I enjoyed the thing pretty much and how many times do you really get the chance to see a legend live on stage.

Setlist
01. Spaceship Landing
02. Gardenia
03. Hurricane
04. Thumb
05. One Inch Man
06. Odyssey
07. Freedom Run
08. Asteroid
09. Supa Scoopa and Mighty Scoop
10. Fatso Forgotso
11. Conan Troutman
12. Whitewater
13. El Rodeo
14. 100°
---
15. Molten Universe
16. Tangy Zizzle
17. Allen's Wrench
18. Un Sandpiper
---
19. 50 Million Year Trip
20. Green Machine

Rating
Music: 9
Performance: 7
Sound: 7
Light: 7
Total: 7.8 / 10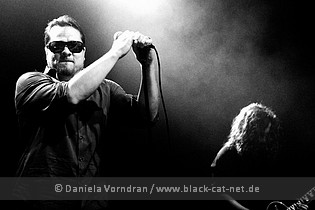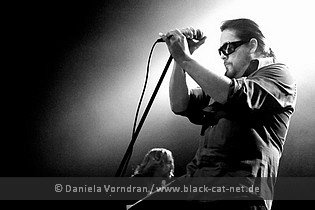 All pictures by Daniela Vorndran (http://www.vorndranphotography.com / http://www.black-cat-net.de/ / www.myspace.com/vorndranphotography / www.facebook.com/blackcatnet)