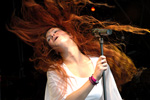 Interview with
Manda Ophuis from Nemesea
SellaBand

When you are a band with no record deal, this concept is more than great. Make your own Artist page on SellaBand.com. Create a profile that appeals to potential Believers. Upload a picture, a biography and a maximum of 3 demo-songs that represent you as an Artist.


Tell your fans where they can see you play live, where they can find your own website, etcetera. In total there are 5,000 so called Parts of $10 each. So, what you have to do is find 5,000 Believers who will buy 1 Part. Or find 2,500 who will buy 2 Parts. Or find 1 Believer who buys 5,000 Parts. Anyway, we think you get the picture. Once you've reached the Goal of $50,000 SellaBand will provide an experienced A&R person to guide your recording process. Together with a top Producer you get the chance to record a collection of your best songs in a state-of-the-art Studio. All your 5,000 Believers will receive an exclusive Digi-Pack CD with the result of your professional studio-recordings. This limited edition CD will be sent to the homes of your Believers. (Source:
http://www.sellaband.com/
)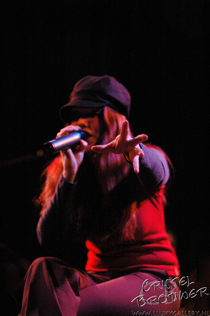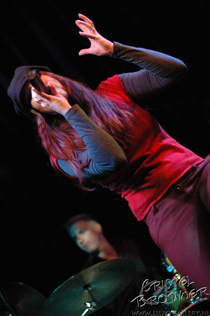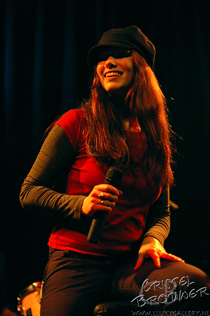 Many thanks for agreeing to this interview! What have you been up to since Nemesea succeeded in being the first band to raise the full $50,000?
We have been writing songs and were searching for the right people to work with on the album.
How did you come into contact with SellaBand?
I knew Johan Vosmeijer already and when I heard he was working on something new, I sent him an e-mail. He then invited us to come over and talk about this new concept called SellaBand. We were immediately enthusiastic and decided to participate.

What can we expect from Nemesea in collaboration with SellaBand in the future?
Well, of course, first of all a stunning new record, with a lot of good music.
Nemesea


Nemesea, a female fronted gothic/rock band founded by vocalist Manda and guitar player H.J. in September 2002 at the conservatory in Groningen. Subsequent recruits thereafter would be second guitarist Martijn, bass player Sonny, Steven on drums and Berto on keyboards. After recording a 3 song demo Nemesea debuted live as support act to After Forever. Shortly after that Nemesea signed a deal with the small local label Ebony Tears in September of 2003 and recorded the debut album 'Mana' in February of the following year in various studios. Maybe the most impressive thing of this release is the beautiful voice of Manda Ophuis. Making Mana was very hard work but made the band an instant rising star on the musical horizon. Nemesea toured intensively with After Forever but also did a lot of headline shows later on which gained the band a lot of attention and dedicated fans. Not to mention the great reviews. Now Nemesea is taking its music a step further and will be reaching out to music lovers all around the world with their new music. Participating on (and winning!) SellaBand opens a new road for this rockers from Groningen.
(Source:
http://www.nemesea.com/
)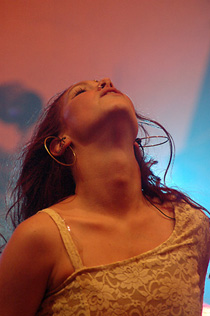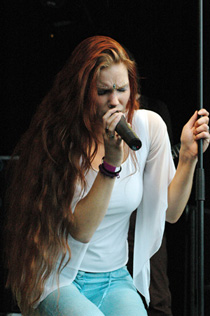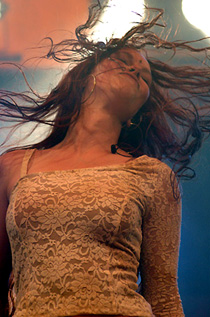 As the first band to raise the full $50,000, Nemesea has been given the opportunity to record a new album. Can you give us a sneak preview of what we can expect?
The songs at
www.sellaband.com/nemesea
are a representation of what is to come. It's going to be a record that shows what Nemesea is all about. All of the members will show their talents on this album, which will contain the perfect mix of what we like to play!
You've been invited to collaborate on the new album of the Spanish metal band Dark Moor. How did you come into contact? And what is your role on their new album?
Enrik (Dark Moor guitarist) sent me an e-mail and asked if I would like to sing on a couple of songs for them. I liked the idea and decided that it would be a great opportunity. So they asked me to sing on six songs and I had to record them in Italy. It was an amazing experience. I've already heard the first song called 'The Chariot' and it sounds great.
Is there any chance of you performing live with Dark Moor?
I don't know! Maybe if they come to the Netherlands or Germany?
Did the collaboration with Dark Moor influence your work with Nemesea?
No, not really. The only thing that influenced me was the flight! Man, I hate flying!!!!
Will you be doing some more 'solo' work in the future, or was this just a once-in-a-lifetime side project?
Well, if I am asked to sing on an album for another band I always consider it, depending on whether I like the music and whether it fits my voice or vice versa. Naturally, Nemesea is and will remain my priority.
What about the other members of Nemesea? Do they also have other projects or any such plans for the future?
Right now, everyone is concentrating on Nemesea, but I know that HJ and Sonny would like to play in a funk/fusion band. HJ is still playing with his Gypsy jazz trio. Steven plays in a different project, which is mainly jazz-orientated. Martijn plays some gigs with Expulsion every now and then.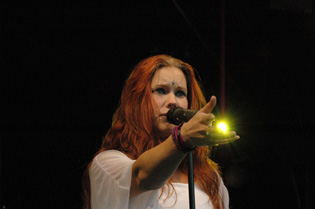 To what extent is music a part of your personal life (aside from Nemesea)
I'm living Nemesea 24/7, especially at the moment. It's very busy and we have lots and lots to do. Writing plans, taking singing lessons, writing music, a lot of discussions. It is sometimes very hard, but it's also very enjoyable!
Which artist or band is your most major source of inspiration?
Do you still have to ask that? The Gathering, of course!!!
You toured with After Forever intensively for almost a year. What did you learn during that period?
It is important to have a clear idea of what you want when you're on stage. We learned to prepare ourselves well and make sure everything goes the way we want it to. Sound checks are very important, as is having a tour manager.
And is there a band that's high on your wish list to perform with?
Oh yes! I would love to play with Evanescence, Linkin' Park or Rammstein one day!
Thanks again for taking the time to give this interview. Is there anything you would like to add or mention that I haven't covered so far?
The recording process for the new record will take some time, so please be patient. It will be worth it, we promise!!!!!! For additional information on us, please come and visit:
www.nemesea.com
,
www.myspace.com/nemeseaband
or
www.sellaband.com/nemesea