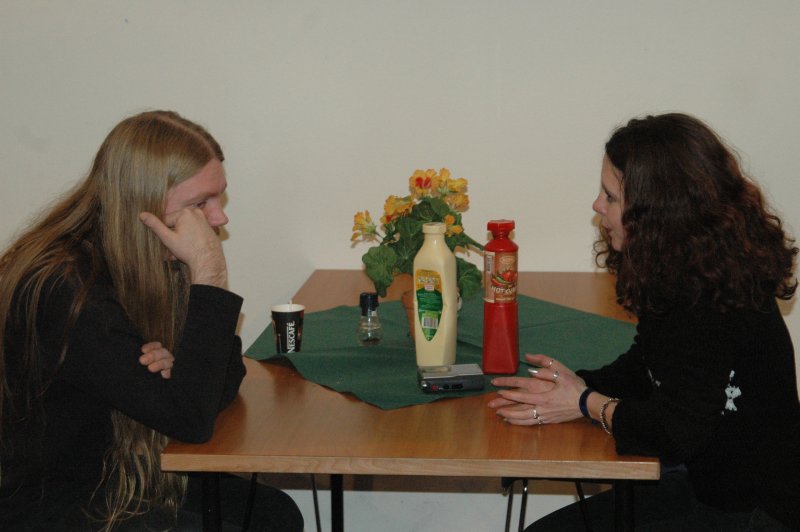 Interview with
Marco Hietala
When Marco Hietala (vocals and bass) became a new band member of Nightwish in 2002, the year 'Century Child' was released, the people were sceptic because they were afraid Tarja wouldn't sing that much anymore. None of this happened; the clean vocals of Marco were a good contrast to the beautiful opera voice of Tarja.
After that it went very fast with the band, because the record was a huge success (within two days gold in Finland and in two weeks the album was platinum). The band did a lot of shows and Marco became a good right hand of Tarja; it seems that everything was complete. The mega success of Nightwish exploded this year and with the "Once" tour the band is doing the longest tour ever to promote the latest album 'Once' (2004). In total more than 150 concerts in one year. In this hectic period I have the chance to speak with Marco before their show at the Heineken Music Hall.

Tour

At this moment the band just had one month a break to be at home, now they continue their tour. How can you go on, night after night, without the chance to see your family, that's what I wonder. When Marco tells about it he's very open, sitting behind the table in the cantina, but relaxed.
"It's hard sometimes, but it isn't as bad as, like Iron Maiden did for example, to be on the road for one year. So we basically take it for 3/4 weeks and than things get weak and we take some rest at home. We had whole January off so I could stay at home and spend some time with the family, so we try to concentrate on that, try to keep people like healthy, focussed, spirits and physics. You can break down and I have seen it happen to people. Also you get the symptoms as well when people start to stress out. I guess so far we're still here together, so we been able to kind of recognise these things for what they are. It's like standing by each other and when they talk about things sensibly, we come to see each other as well; it's something to look after for."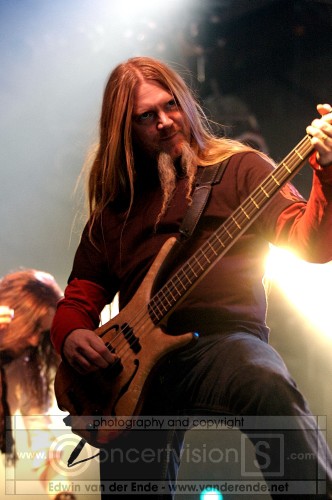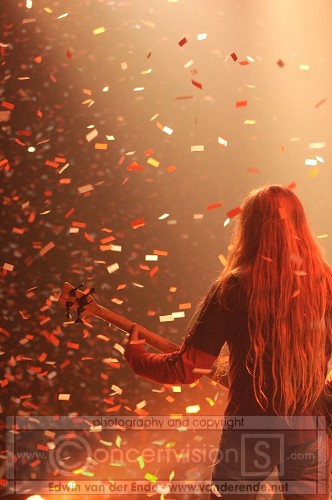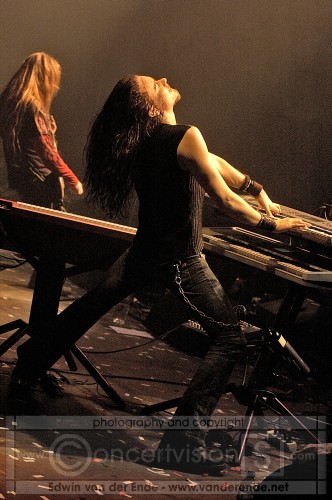 I can imagine that when you're in the music business for so long things get routine, even with these kind of feelings and emotions.
"Well personal relationships never get routine. There are things you're used to do with people, but still strange things can happen. With the people I know, when somebody goes crazy, mental at something, and has to put this away for some weeks. You would never believe it in a normal life and you have to be careful with it; look at them and see what's going on under the surface. Especially in this job, which is kind of stressful, you have to be aware of what's going on. We have to be very close together. There are times that even we don't see it this way, because we're that close to the thing. When you put an outsider between us he can see the connections going. That's what you said about routine, we don't see that. I think a lot is routine and at least it's a constant decision try to see beyond that."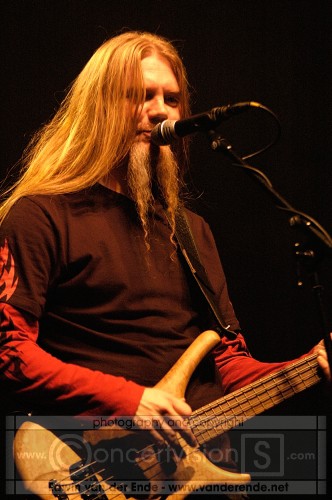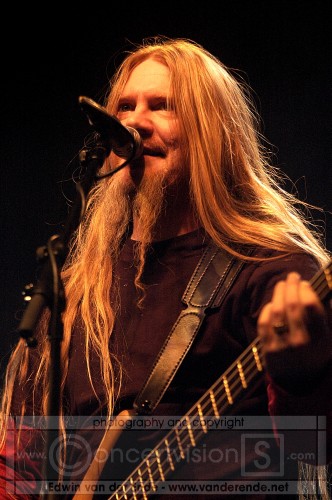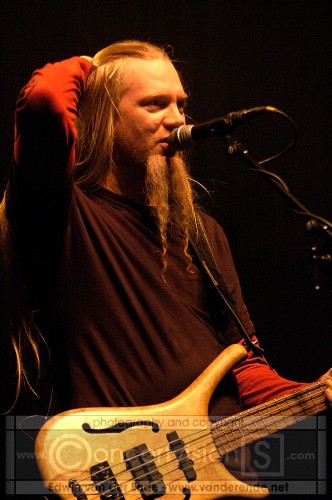 Once
With the new record 'Once' it was the first time that Marco could bring in a lot of things.
"Of course I was already doing "Century Child", but I was a little bit green and had to find out how things were being done here. The sound was pretty different from my other bands like SINISTRY or TAROT."
The making of a record is a very long process and it's hard to understand how all the members put everything together. Marco explains:
"At least it took a long time, but I think when we started to rehearse things for the demo and arranging the whole thing together, that was when the chemistry was very strong in the rehearsing room, because we really stayed there for long hours. We talked things over like; what thing happens here and what if this bass line doesn't work out, what shall I do?

Everybody was checking out things if everybody was ok with it, so that could also be a reason for arguments, but not this time. Basically everybody was aiming to find the most perfect and impressing result. In that way we worked well. Also the people in the band have strong egos most of the time, like 'that's my idea and I want to do it' now we really got over that. We have no trouble like that at all; it was really refreshing to do things this way. This album took a long time, but it went very natural and easy going. It was great to hear it grow every time you got your hands on it: from the rehearsal till in the studio, hearing new parts and when you came in touch with the stuff it was like getting bigger and harder!"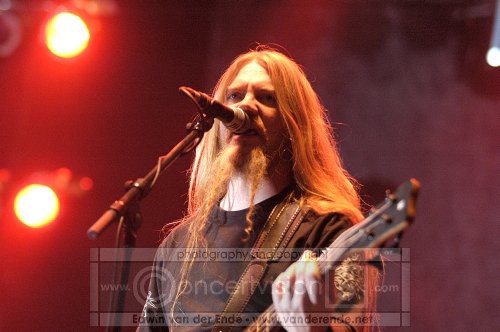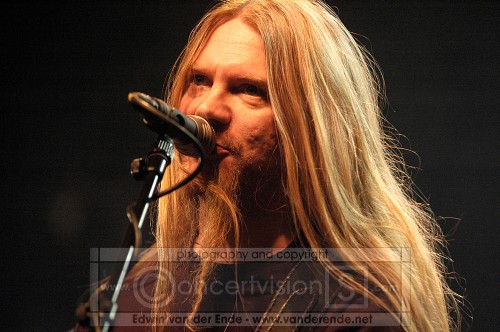 Composing

The production of 'Once' has not very strong bass lines: they are not very noticeable and they are in the base of the song, but not always very clear to hear in comparison with other melody lines. Marco can imagine that:
"That's exactly something I did not have part in when things where on the mixing table. When I would have been there I probably would have said something: Bass up louder! It might not serve the whole purpose of doing things, because when you get a few people in the studio, you'll end up with arguments. I can trust these people with what they do and how you get a punching riff and when the orchestral part comes in. When I compare it with Century Child the last album isn't that dark. Again you do have a contrast with the lyrics and the melody lines. The band is heavier with all the riff stuff like the drums. I think that's a contrast where we're unconsciously aiming for. You have a real punchy metal band underneath the whole thing and then the atmospheres from the keyboard and the orchestration and choirs. We are lucky bastards! The band found his legs this time.

When Tuomas made the Century Child record he really was in dark moods and making the record was very hard for him. He didn't know what to do. Then again: it was purified for him to finish it and to start the tour. Then I saw him freshen up like: the band is working again. In the past the records were a bit over expressed, so with this one we managed to focus more to the essentials you have in a song. You have the whole band playing, then you have to put a guitar solo loud, because it's essential. In this way there's space lot the right things who come across and that means that the band has grown to understand these things in order to be able to hold back when you need to do that. When you do things long enough you start to understand what's fundamental."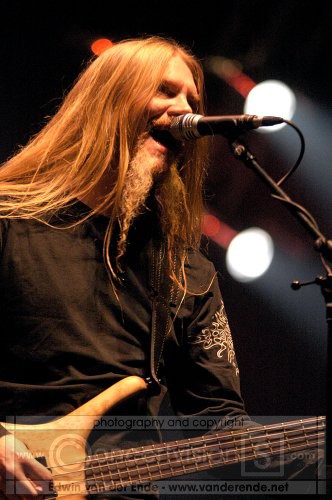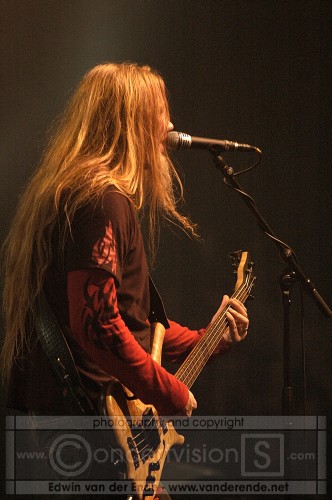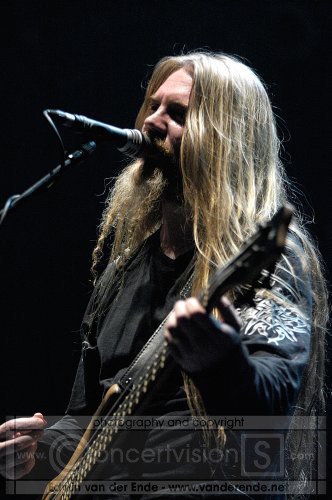 When I wonder if that maybe has to deal with the fact that he came in, he's very shy about that:
"In a way I brought a more relaxed attitude to them: whatever you do, no matter how big worlds you're moving around within the songs, it still is a rock 'n roll band to play live." It seems that he feels no pressure at all, but he does: "I do feel pressure, the bigger the band gets the more I feel it, because people expect a lot. The main thing is still that, even it's more tiring than before, you're still a human being and to focus on that. I mean if you're no god or something you don't put up a show for them. You don't have to act the role of a rock star. I am a person who hooked up with something and now I am doing it."
Marco also composed "Higher than Hope":
"I play the acoustic guitar in the intro of the song and I wrote those lines. The melody lines of the vocals of the choirs and the verse are mine as well. I wrote a lot of stuff, not only the bass but the whole thing. I do write a lot of music when I am at home. I have a lot of things going on in my mind and I just put some things on a demo and gave it to Tuomas to check it over; see if something would have the Nightwish style. I immediately had the reaction when I wrote "Higher than Hope" that this would be great stuff for Nightwish. The intro part has been with me for at least 3 years, but I had no song where to fit I into."

Sometimes Marco need some time to think about things, also when I ask him how he gets the ideas for a song.
"There's no clear recipe for it. Sometimes the easiest way is when you play something and you find a riff. I have to remember it and put it on a demo and give it to other people to make something out of it. Sometimes you're on an airplane or a bus and get a thing going on and have bass lines, thinking: I wish I had an instrument now. It can happen anywhere. I don't need a special mood, because I think the mood comes over you at times and then in happens. Of course there are times when you have timetables for rehearsal in the studio, when you sit down and try to find something. Sometimes it works, sometimes it doesn't."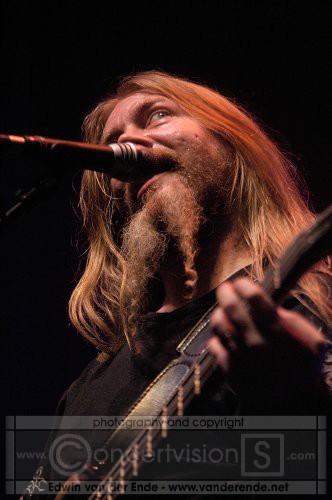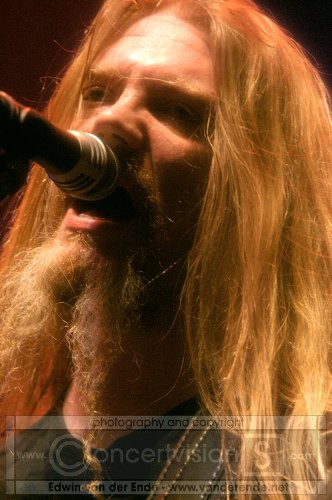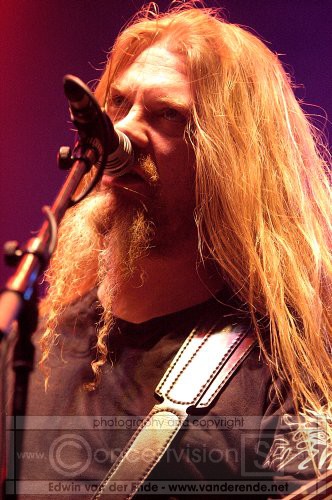 Most of the time Marco is an easy talker and very open about things. His long hair covers his eyes at times, but he smiles a lot. He really enjoys what he does. Marco studied classical and musical studies. When I ask him if this knowledge helps him to create songs, he hesitates a bit, but then answers:
"Well it helps a bit to understand harmonies: how the layers of things that you have from the base bottom to operate like the keyboard parts and all that. So it helps you to understand the whole process of how the things harmonize together, but also to understand basic music rules, but it can be a chain. It can put you in a musical prison: you can't do this because it's not right! The main thing is when you know the rules It's time to break them. You can remember that you play rock 'n roll music and that's meant to move people and not to analyse it. So it's about the right time, right place within the song and at the right moment. The main thing to work on is to find an expression and I want to translate some kind of feeling."
In the classical world music rules very strict Marco tells and he had a hard time dealing with it:
"I studied musical theory and all that. It was hard for me, because I was looking to the lines too much: how do they harmonize and does it sound good? You have to look at the whole thing and not only the separate lines."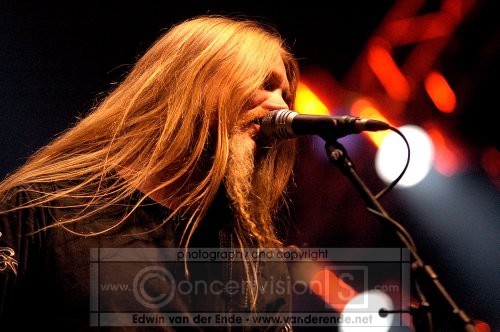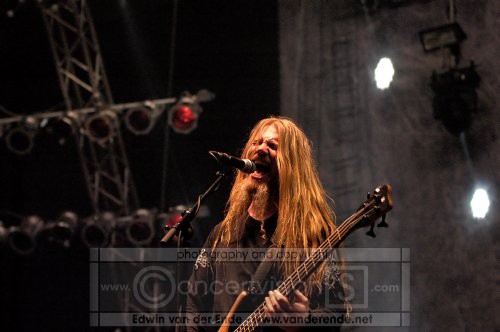 Feeling


Like Marco said before, he wants to have an important feeling in every song. Also he tries to have that feeling again on stage to get the energy:
"When you go play live you have the basic intensity already going through you before the show. When the time that you have to go on stage gets closer minute by minute, you really get that like 'yeah I am gonna do it again'. In a way it's kind of a sinister. You have the bottom intensity going, but of course there are sensitive places at the show. There are a lot of different movements, so I have to prepare for that. You have to be able to find those mood swings and work with them. Of course you can simulate some feelings, but it's always more expressive when you can make it to yourself like a real experience to be able to relate some lyrical lines. That's the first thing you do when you get a new line to sing: try to focus on the feeling and what are the lines which effect you, because those are probably the lines which effect people when you're singing."
Bands are a kind of mystery in the way they prepare their show. Marco tells me that Tarja starts very early with her warming up, sometimes more than an hour before the show. In comparison to her he calls himself a bit lazy:
"I do a couple of exercises and try to get into a kind of bass - court and then also some secret stuff what nobody can hear, because I already do that during the first song. After the entire whole band is punching out and I don't have to sing, so I do a lot of vocalising then so when I have to sing it comes out."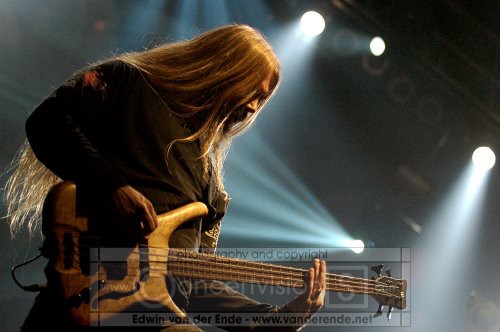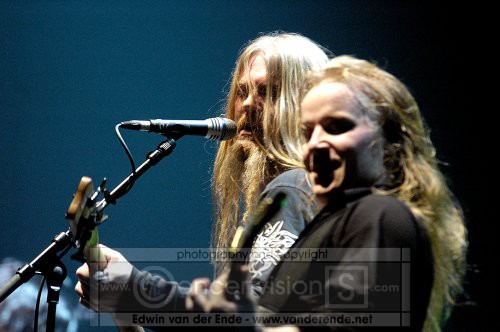 Past


When Marco became a member of Nightwish it was very natural: it was like he had always been there. He can understand this and for him it was very natural as well:
"The chemistry was there really fast. I guess it also helped that we knew each other a little bit from before when I was playing in SINERGY: we did a tour together for five weeks. At that time already I was also going on stage with Nightwish, because Tuomas asked me to sing 'The Beauty and the Beast' because he didn't want to sing that anymore and the people were asking for it. The guys called me: "Hey would you like to come over and talk about, maybe you can play for Nightwish." So I said: "Let me finish my coffee" and Tuomas told me that he wanted to have heavier stuff and at least had songs with men lead vocals, so that sounded good for me. When it wasn't me than probably Tuomas would have had another bass player and Toni from SONATA ARCTICA for the vocals. I went to the rehearsal room with the guys and we recorded some stuff which was very relaxing."

Emotions

Now the band has a lot of success and Marco is still very down to earth:
"I know that it will stop one day. That's what happened to every band. There are exceptions like the ROLLING STONES. I don't really expect something like that. If things happen and we can go for it, make everything bigger, that's alright. I do have my feet on the ground in a way to be able to realise that these things don't necessarily happen. You don't make things happen just by wanting it to happen. Of course it helps to want things and to be able to work towards that goal, but this is an imperfect world. I have to be realistic, but I am happy with the way things are going right now: the band is really doing well and I love the last album. There's more heavy stuff with a lot of atmospheric things as well. I am proud of it and I am happy that we were able to do it. I also hope very much that we are able to do that again, but I also know that things are not always possible."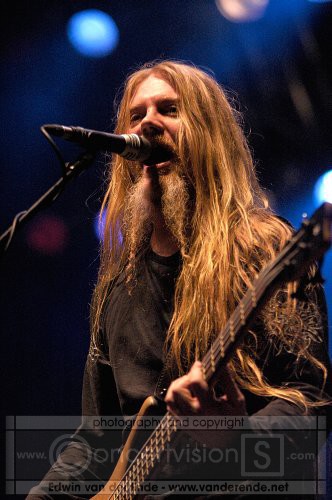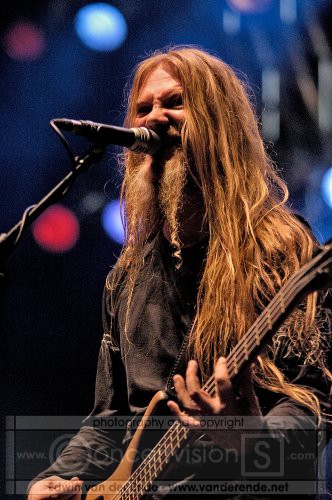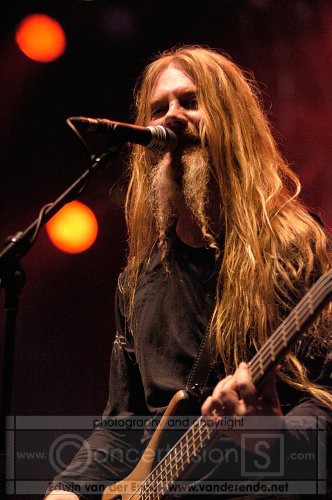 When I ask Marco what his is goal to work for, he has to think about it. He is an expressive person and when he starts to talk his hands are moving, together with his face. He sounds very enthusiastic when he realizes what he wants:
"What is going on right now is to be able to have this tour going well and to be able to make new fans. That's the point of touring. Then again, after that we start to write new stuff and rehearse that. The main thing is to rehearse some really good music. Not try to get over the last one, but something to satisfy us: which is impressive by itself and not make a hit song like "Nemo". To keep things honest, I guess that's the way to be expressive to other people. So they can hear that you have your mind and hart into it."
Marco never thought that it would come this far with the band:
"I didn't know how it would happen or when, but I do try to become a musician and from the beginning my goal was to have success in a rock band. For now it's good, so I am a happy man. I still have to remember as well that I was very lucky to be asked by a band which was in a rising position. It's not that I am responsible for that. I am just happy that I am a part of making it better. Well the other side is that two little boys miss me…it's a survival attitude for me. It's me who's the head of the family so it's a responsibility in a way. After this tour I go home and go back to TAROT, because they are my oldest friends. We have demoded some stuff. So we do an album next year. Last time it went very fast, but that was nice, and also a bit strange. I am very close with my little brother and the keyboard player so it came out very natural."

After this Marco needs his rest to prepare the show. I want to thank him for the great time and also the other band members and crew.
{jos_sb_discuss:21}