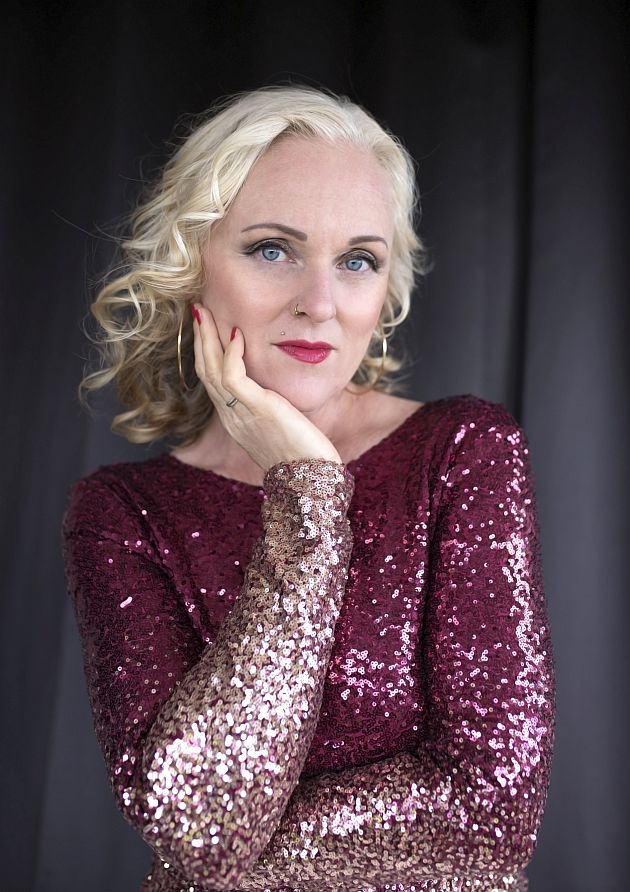 Interview with
Liv Kristine

After the EP 'Have Courage Dear Heart', Gothic Metal singer Liv KRISTINE has her sixth studio album ready to start: 'River Of Diamonds' will be released on 21 April 2023. The record was created together with a long-time companion: All tracks were composed by Tommy Olsson (THEATRE OF TRAGEDY, LONG NIGHT) in his Black Rider Records studio in Tau, near LIV KRISTINE's birthplace Stavanger in Norway. Other people from Liv's inner circle are also part of the album: 'Our Immortal Day' is a duet with singer Østen Bergøy (LONG NIGHT, TRISTANIA). LIV KRISTINE's sister Carmen Elise Espenæs (SAVN, MIDNATTSOL) can be heard as a duet partner on the track 'Love Me High'. In addition, Liv's husband, Michael Espenæs, sings the male vocals on Jon Lord's work 'Pictured Within'. The day before Liv left for Cyprus to shoot the video for 'In Your Blue Eyes' I had the opportunity to talk to her about the album. Among other things, she told me that 'River Of Diamonds' is one of her most personal work so far.
Reflections of Darkness [RoD]
: During our last conversation two years ago, which was about the EP 'Have Courage Dear Heart', you said a sentence that stuck in my mind: "The way is to be courageous". Since 2021, you've continued on your path, with a new album ready. Has your plan come true? How courageous were you?
Liv
:
I was very courageous! I moved from Germany to Switzerland, took a new job there and was finally able to finish the production of 'River Of Diamonds', together with everyone involved. My last full-length album had already been released nine years ago. If you had asked me back then when my next album would come out, I wouldn't have even known if there would be another one.
RoD
: Is 'River Of Diamonds' the expression of a new phase in your life?
Liv
:
Yes, absolutely. It's more like a new chapter. I finally feel like I'm in the middle of life and I've arrived. I've learned a lot, had a lot of experiences, I feel more confident - I don't have as many fears as I used to. Although I am a very brave person, there were always insecurities. When you are a musician, there are always insecurities, you have to find financial sources, you have to turn your life around again and again. Some of it was a bit of a strain. But between 2021 and the summer of 2022 I thought: now I'm in the middle of life and it feels really good, really free. The past doesn't matter anymore and it's so nice to be in the here and now! When you have this feeling, then you are living. I always give that to my singing students.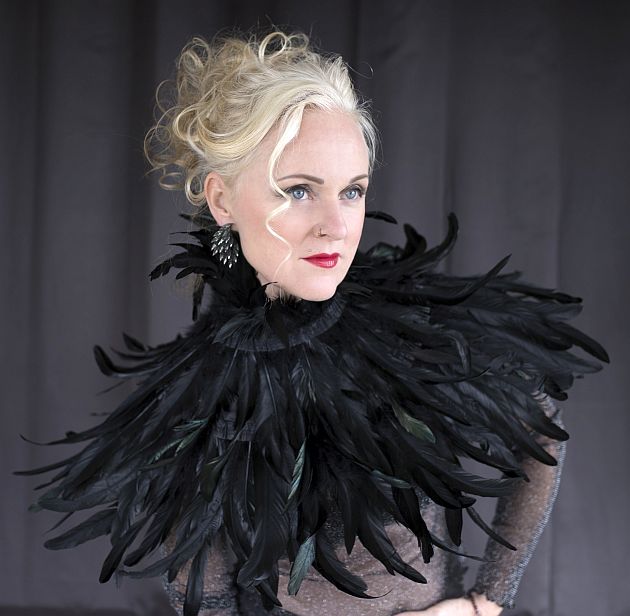 RoD
: As you just mentioned, you also give masterclasses in singing. How important is it for you to pass on your talent and passion?
Liv
:
Very important. I teach people working with the inner voice and the outer voice. Finding the inner voice is very important, that was also my path. I try to pass that on as well. We need many authentic voices!
RoD
: You used to be part of bands, for example THEATRE OF TRAGEDY or LEAVES' EYES, from which there was an unpleasant split in 2016. Do you feel freer now as a solo singer than before as singer of a band?
Liv
:
I still work together with Tommy Olsson, who was also a member of THEATRE OF TRAGEDY. Of course, it's easier as a duo than in a team with about five people and a big management and all the people who also have something to say. It's great to have a big team, but now I also found it nice to pull back with Tommy's songs. Tommy is also someone who takes his time, there is no rush with him. We both made this album together and that felt really good. More peace and more freedom, yes.
RoD
: As you just told me, the album was made in close collaboration with your long-time friend and fellow musician Tommy Olsson. How important was this collaboration for the record?
Liv
:
Tommy is so patient, he sent me new compositions back in 2015 after he left THEATRE OF TRAGEDY. I was still busy with other things then and he just said: let me know when you're ready. And that was nine years ago now. He has this patience that is very important for me. Besides, we are both equally perfectionistic. That's why I don't have to explain much, we mostly agree, it's super cool to work with him. And I love his songs, I love his music.
RoD
: The album also features your sister Carmen Elise Espenæs and your husband Michael. Does that make it even more personal?
Liv
:
Yes, definitely. The song 'Pictured Within', which features Michael, is about our loved ones who are there and also those who are no longer there. Last year, unfortunately, Michael's father passed away and the song was just right for him.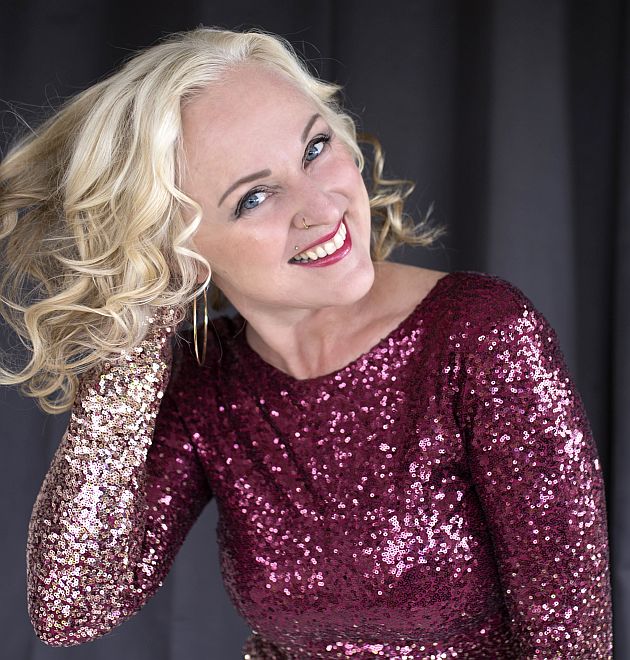 RoD
: Is 'River Of Diamonds' your most personal album so far?
Liv
:
Yes. Since the album 'Aégis' with THEATRE OF TRAGEDY definitely. I would also like to mention the album 'Lovelorn' with LEAVES' EYES, that was also like my own baby. And in fact, my son was born exactly when the last note was sung - that was of course also a very personal connection.

RoD
: Do you have a favourite song on the new album?
Liv
:
I really can't decide! Because I had enough time to do everything one hundred percent the way I had imagined it, everything just fits. I haven't decided on a song yet!
RoD
: The album features a cover version of CYNDI LAUPER's hit 'True Colors'. What does the song mean to you? Why did you choose it?
Liv
:
Because I had to find my true colours myself little by little and find my authentic self. I let go of everything and found my inner self. And I have a lot of friends from the bisexual scene who come to my regular concerts in Nagold, for example. It's a very colourful community, especially in Nagold, who come from all over the world and show their true colours. That's courageous and I feel honoured to have such fans. And I love CYNDI LAUPER's music, she has always been a brave woman too!
RoD
: Which artists have influenced you in your career so far?
Liv
:
Agnetha and Anni-Frid from ABBA - because of their great harmonies - as well as OZZY OSBOURNE and BLACK SABBATH. My parents listened to a lot of BLACK SABBATH at home, which influenced me. I only discovered pop music later.
Rod
: What does music mean to you?
Liv
:
Being authentic. Being blessed. Feelings of happiness. And healing. I always knew I was going to do music. Even though I have another job, music has always been in my life, always in me. I recognise melodies and sequences of notes that trigger something in the heart, that evoke emotions.
RoD
: Which artist would you like to collaborate with?
Liv
:
I think Ozzy is retiring, I heard (laughs). And KATE BUSH, she's the queen, she's unique.

RoD
: How would you describe your musical style? You are often described as a gothic rock singer, but you also have fans in completely different areas. Where do you see yourself?
Liv
:
There are so many facets. Definitely Gothic Rock, but also Doom or Metal. But I also have elements from Pop music, I can't answer that question so clearly (laughs).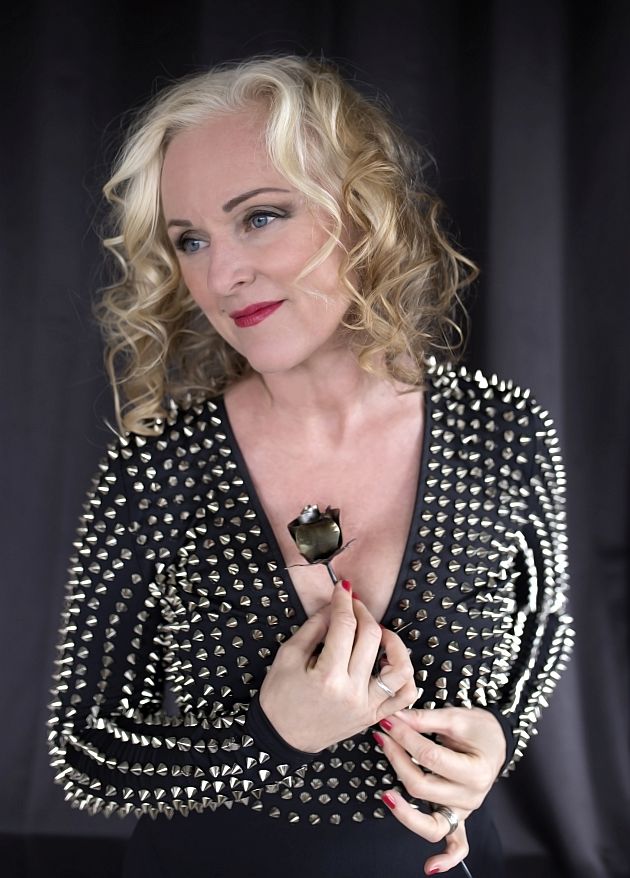 RoD
: You are performing at the Gothic festival 'Stella Nomine - the blackest one' for the second time this year, after the debut in 2021, from 17th to 19th August. What does the Gothic scene mean to you? And the festival in particular?
Liv
:
For me, Goth is always romantic. It inspired me to read books by writers like Edgar Allan Poe or watch old-fashioned vampire movies. The clothes, the magical tones, the starry night sky, the big feelings - I associate all that with gothic. And Stella Nomine is also a very special festival for me, it's not too small and not too big, you have eye contact with the audience. It's so laid-back, so beautiful under the trees, a wonderful atmosphere. I am very happy to be there again this year with my new album.
RoD
: What are your other concert plans?
Liv
:
We play near Stuttgart on the 11th of March, then in Langenthal in Switzerland on 21st April. Then of course at Stella Nomine, and we're trying to book some gigs for the autumn. In winter, of course, in Nagold again. So, you will definitely see me live at festivals or single concerts!
RoD
: Thank you very much for the interview!
All pictures by M. Rohrbach
See also (all categories):