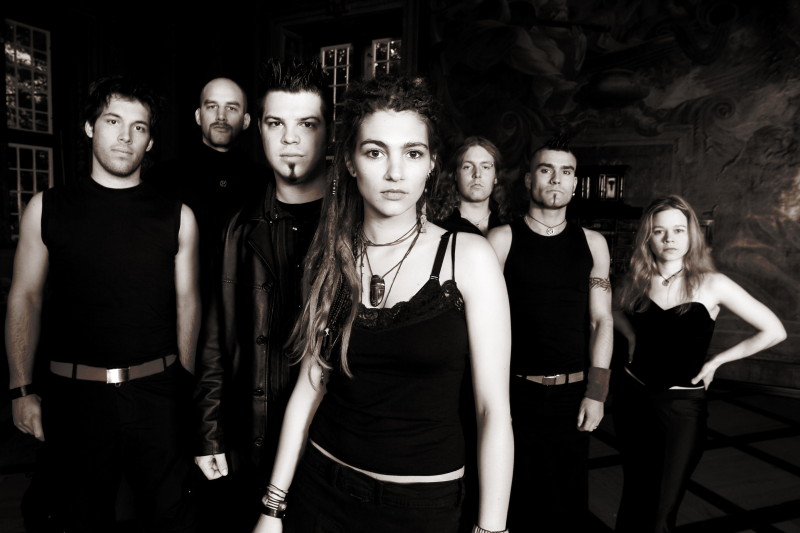 Regicide - classical gothic music

Biography
(copyright F.A.M.E Recordings/EDEL )
Let's be witnesses of its premiere: the lights atmospherically subdued, the venue sold out down to the last seat, the audience nervously shuffling its feet. Could there be something moving behind that heavy curtain? Murmuring conjectures about what "
Break The Silence
" is likely to be bring. Reminiscences are quietly exchanged, comparing traces that "Viorus" has left on one's own life story: happy moments at shows performed by Regicide and their colleagues, such as Schandmaul, Haggard, In Extremo, and recently at the Wacken Open Air... A consolation in the midst of every-day challenges. The ascent of a young newcomer act into the inner circle of all-time favourites.
Silence falls. The heavy curtain opens. The stage lies wide open, bathed in warm colours by the spotlights, as the septet from Northern Germany immediately sets about transporting its audience into its own nonconformist musical world of ideas, pervaded by Heiner Jaspers' piano cascades and infused with Jonna Wilms folksy violin, perfectly staged. Grounded by a three-piece rock section that has grown into a tight unit and consists, next to drummer Til Kasmann and guitarist Jan Janssen, of new additon Malte Hunold on bass. Topped off by the expressive and varied antiphonal vocals supplied by the duo, Frauke Richter and Timo Südhoff.
Whenever these seven individualists get together, familiar categories and patterns cease to apply. Regicide do away with all the tried and tested clichés, bringing to life instead a flittering sonic cosmos where nothing seems impossible: alongside lively chromatic violin parts, they let the "Plastic Dove" fly; in orchestral waltz time "Nothing In Here" draws the listener into a ballroom illuminated by flickering candle light; and "An Embracing Space Part III – Eclipsing Lights" continues that opus about schizophrenic conditions that began so hauntingly and imaginatively on "Viorus". Progressive riffs meet musical-like passages, heart-warming musical idioms encounter fragile moments of melancholia.
The ten acts of "Break The Silence" have all the ingredients that catapulted the band into last year's most promising newcomer league, consistently continuing to develop these strengths: more pressure, more elegance, more emphasis on carrying ideas to the extreme. So this time around, the laid-back piano part is contrasted by the bombast of a full choir. To bring out all these different facets as perfectly as possible, the band worked with Chris Wolff (Within Temptation, 4Lyn, Sub7even, Rage & Lingua Mortis) again.
The result is a polished, grand drama that breaks through everyday life, confusing the senses and allowing but one reaction: thundering applause!
Line-up


Frauke Richter – vocals
Timo Südhoff – vocals
Heiner Jaspers – piano
Jonna Wilms – violin
Jan Janssen – guitar
Malte Hunold – bass
Til Kasmann – drums
Pictures
(copyright Regicide)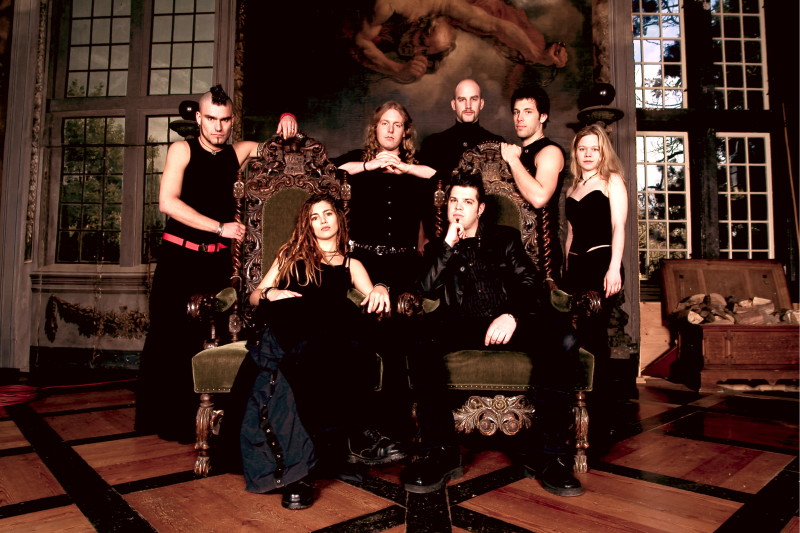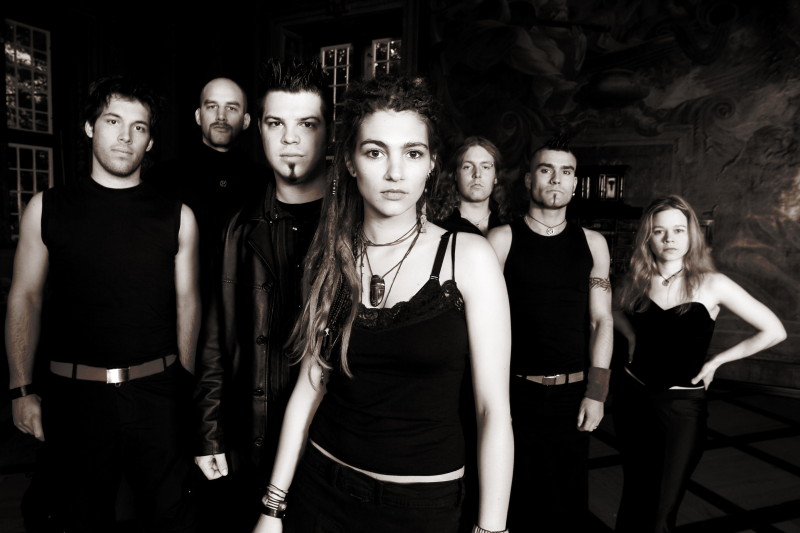 Discography
Travelling Minds - 2001
Behind Your Eyes - 2002
Viorus - 2004
Break The Silence (check review on the webzine) - 2006
Website


You can find tourdates, news and more on:
http://www.regicide.net