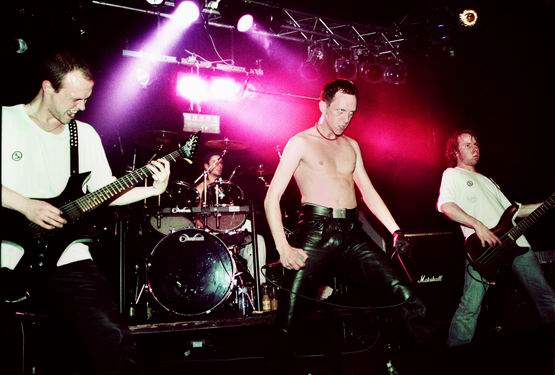 Seizure - Raw death metal from The Netherlands
Biography
(copyright Seizure, taken from the official website)
1998
"The Highest Rage".
Seizure is the brainchild of Aris and Vince who abandoned "all-star" metalband Katafalk to focus on their new uncompromising monsterband.
Speed. Brutality. Drive. No compromise.
Peter Kamminga (Bass/vocals. ex-Cantara) found this formula appealing and joined in.
Leo (Guitarhero. Nomen, ex- Tefilla) rehearsed along once and chose to be adopted at once.
A demo was recorded at the Red Light Studios in Groningen, appropriately called:
"The Highest Rage". Seizure took to the stage throughout Holland and raged indeed.
2000
"Hostile Take over".
Jurjen, one mean bassplayer, joined the band when Peter had "priorities" other than Seizure.
Jaap Heling (Nomen, ex- Tefilla) did a good job helping the band on stage, but wanted Nomen to be his sole band. Seizure awaited completion yet...
2002
"Completion and competition".
Jens (God dethroned, Cantara) introduced his brother Mats (Cantara, ex-Salacious gods) to the band one week prior to the national "Metal battle"competition. Seizure scorched the stage,
won the competition and became a whole oncemore.
2004
"The HATEFLOW virus".
Gigs of raving madness were played. An album was recorded at Blaisdell and Ground-Zero studios.
2005
" Teamshifting "
Jens (ex-God dethroned, pres. Cantara, Autumn) replaced guitarplayer Vince who found a new home at Toxocara, Jurjen decided to live his funk dream with his band "Them Apples". In this new setting Seizure is working on a new album.
Being able to do our own recording and editing proved a real motivator (thanks Leo) We hope to play you new songs live in this new setting soon
.





Line-up


Mats van der Valk - vocals
Aris Houwing - drums
Leo van Gilst - guitar
Jens van der Valk - guitar
Jurjen Kah - bass
Pictures
(logo and band pictures: copyright Seizure)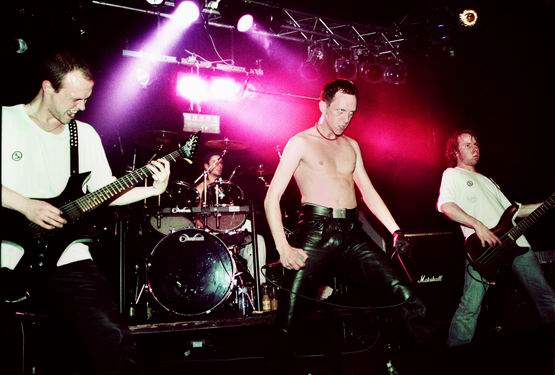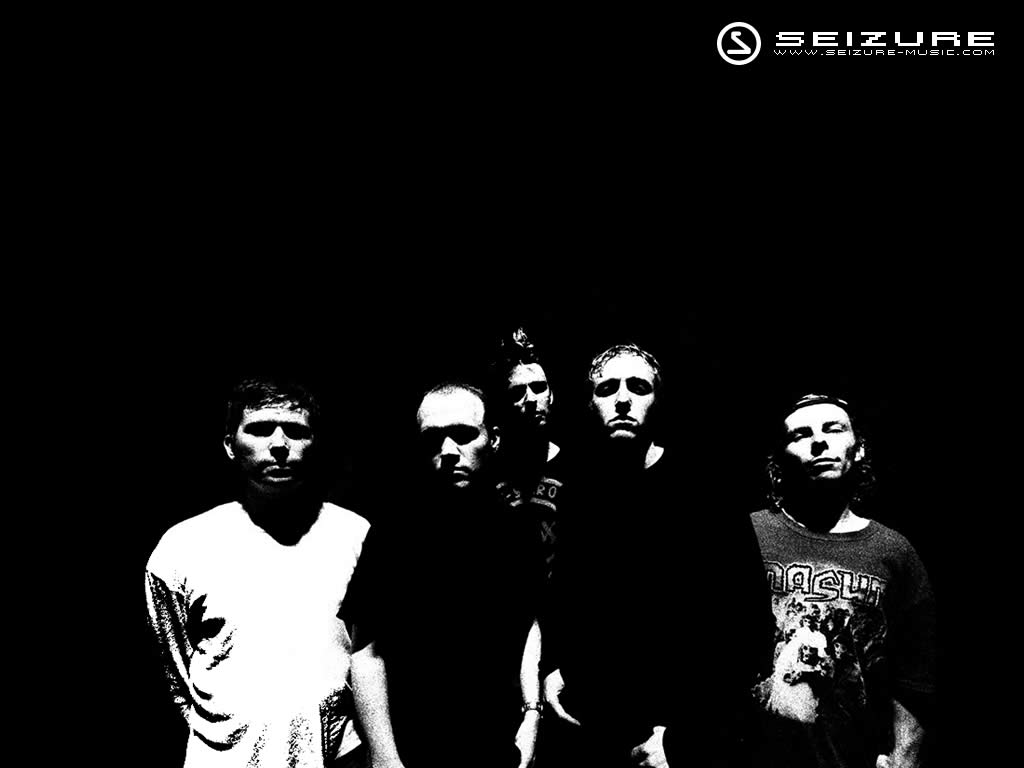 Discography


1999 - Demo "The Highest Rage"
2005 - Debut album "The Hateflow Virus"
You can download samples and order the record on the
official website
.
The album is exclusive for sale at 'Popeye Hengelo' and more specialised records shops.
Website

http://www.seizure-music.com