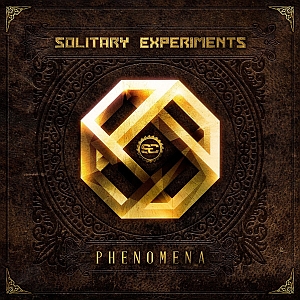 Artist: Solitary Experiments
Title: Phenomena
Genre: Electro / Future Pop
Release Date: 25th October 2013
Label: Out of Line
Album review

Starting in 1994 as support for the campaign "Benefiz for kids", the band from Frankfurt/ Oder soon became an inherent part of the Electro/ Gothic scene. Formed by Dennis Schober and Michael Thielemann, the band was supported by the guest singer Dana Apitz in the first four years. Already with their first three albums 'Final approach', 'Paradox' and their remix album 'Final assault' they could establish themselves so that you cannot imagine the scene without them. In 1999, Steve Graeber joined the band as keyboardist. They toured with ICON OF COIL, [:SITD:], NEUROTICFISH, FUNKER VOGT and BLUTENGEL, are touring busily on their own and perform frequently at festivals all over Europe and the US. For live shows they got Frank Glassl as live drummer on board. Characteristic for their live appearance is their outfit consisting red shirts with black ties. Until now they have released five studio albums, three remix compilations and four EPs/ singles.
The release of this double album had to be rescheduled several times and thus the waiting for it was a challenge for the patience of the fans, especially after the release of the single 'Trial and error' which sounded already very promising. But finally it was available and got positive reviews right from the beginning.
Opener of the album is an instrumental song before with the next song it is clear that this music is made for the dance floors with hammering beats, catchy atmospheric melodies and vocals partly clear, partly distorted, depending on the mood that should be transported with the particular song. 'Trial and error' proofed already to be a song made for dancing in the clubs. 'Quicksand' is a slower song but convinces with being very atmospheric. With 'Beacon light' another instrumental song found its way on the album spreading a chilled mood before the next song 'Steering wheel' goes up-tempo again. 'Stars' reminds me very much of the sound and composition of VNV NATION. Nevertheless it is a great dance track. The last track is opposite to the others a song with German lyrics and a melody that creates a dark atmosphere. Although I find it quite hard to pick out a song I like the most, I would mention 'Game over' as one of it. But interestingly this changes every time I listen to this album depending on my mood. But of course this is a good sign as it shows how amazing this album is. Maybe not from the first listening on but the more you hear it, the more you will like it. The long waiting for this album was surely worth it.
The second disc is more of a bonus CD as it doesn't contain more new songs, but the band invited other musicians/ bands to contribute their interpretation of older SOLITARY EXPERIMENTS songs, as they were curious what the results would be. Well, it is definitely very interesting if you compare the original songs with what the different bands made of them, creating new moods and feelings by transporting the melodies into other musical genres. STAUBKIND turns the dance track 'Dreaming in Delight (Delight)' into a solemn bluesy rock song. OST+ FRONT gives 'Out in the rain' a touch of the Neue Deutsche Härte with thrashing guitar sound and drums while ORDO ROSARIUS EQUILIBRIO interpretation is much more solemn, but you will definitely recognise the voice of the singer Tomas Pettersson. LORD OF THE LOST covered 'Pandora's box' in a way that you might think it is a song of CRADLE OF FILTH. 'Self Deception', a more contemplative song, gets a fresh and rocking spirit in the Rockabilly version presented by KITTY IN A CASKET. The dance track 'Secrets' is transformed into an Electro Rock song underlined with the keyboard piano and the beautiful deep vocals of Mattao VDiva Fabbiani. In a Country Rock/ Rockabilly version is 'Do you feel' interpreted by PFEFFER and VADOT gives 'Abgrundtief (Deep in my heart)' a touch of DEPECHE MODE as the melody sounds like a mixture of 'Policy of truth' and 'Never let me down again' and it is sung in German except the refrain. An interesting and nice bonus for sure.
The album is available as standard version, a strictly up to 500 copies limited metal box set, download version but you can also only download each song of this album.
Tracklist
CD1
1. Tilting At Windmills
2. No Salvation
3. Trial And Error
4. Epiphany
5. Quicksand
6. Beg Your Pardon
7. Game Over
8. Now Or Never
9. Beacon Light
10. Steering Wheel
11. Stars
12. Leb Deinen Traum
CD2
01. Staubkind - Dreaming In Delight (Delight)
02. Ost + Front - Out In The Rain
03. Lord Of The Lost - Pandora's Box
04. Kitty In A Casket - Self Deception
05. Ordo Rosarius Equilibrio - Out In The Rain
06. Lost Area – Secrets
07. Pfeffer - Do You Feel?
08. Vadot - Abgrundtief (Deep In My Heart)


Line-up

Dennis Schober - Vocals and lyrics
Michael Thielemann - Keyboards, composing, arranging and recording
Steve Graeber - Keyboards, sampling and programming
Frank Glassl - Live-drums, percussions
Website

http://www.solitaryexperiments.de
/
https://www.facebook.com/solitaryexperiments
Cover Picture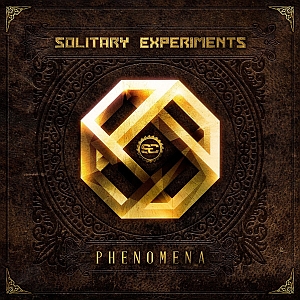 Rating

Music: 9
Sound: 9
Total: 9 / 10